Escape to Open Space + Mountain Air
Escape to Open Space + Mountain Air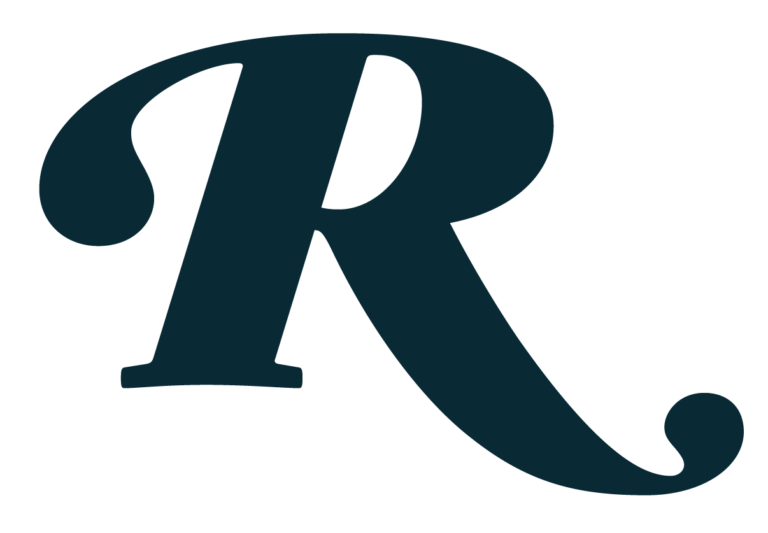 Distanced by nature, River Mountain is a modern oasis in the great outdoors. Just a few hours from Washington D.C., we are the perfect escape from the city.
Modern, Minimalist, Luxury
Designed by award-winning architecture firm, GWWO, our accommodations are a destination in and of themselves. Our thoughtfully crafted glamping pods blend modern amenities, the comforts of home, and the beauty of the outdoors -- this is glamping.
A Stay Unlike Anywhere Else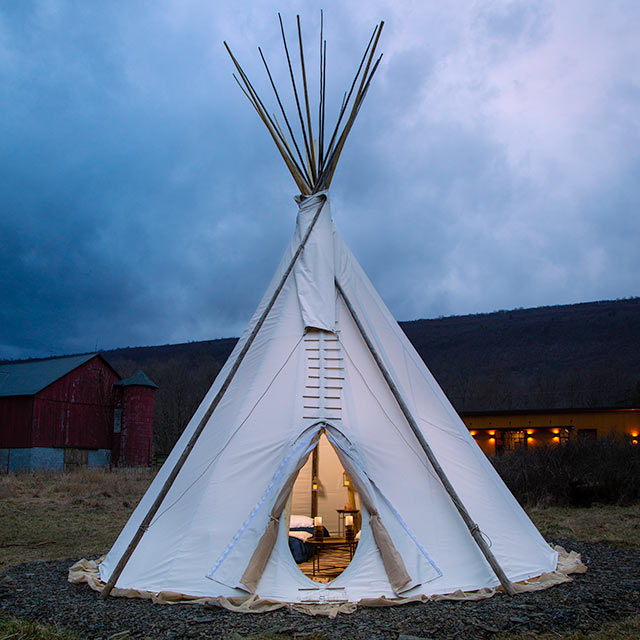 Resting on 150 acres, River Mountain is bordered by Sweet Root Creek, Warrior Ridge and Tussey Mountain. Adjacent to Buchanan State Forest and the Pennsylvania Mid State Trail, we offer endless access to the outdoors.
Relax with friends and fellow travelers as the sun rolls across Black Valley. Our complimentary, daily happy hour is the perfect cap to the day's adventures. Daily happy hour runs from 5-7PM in our historic log cabin and terrace.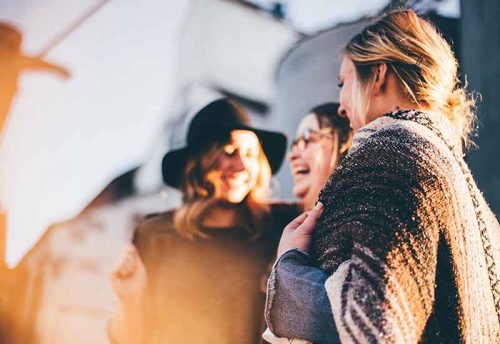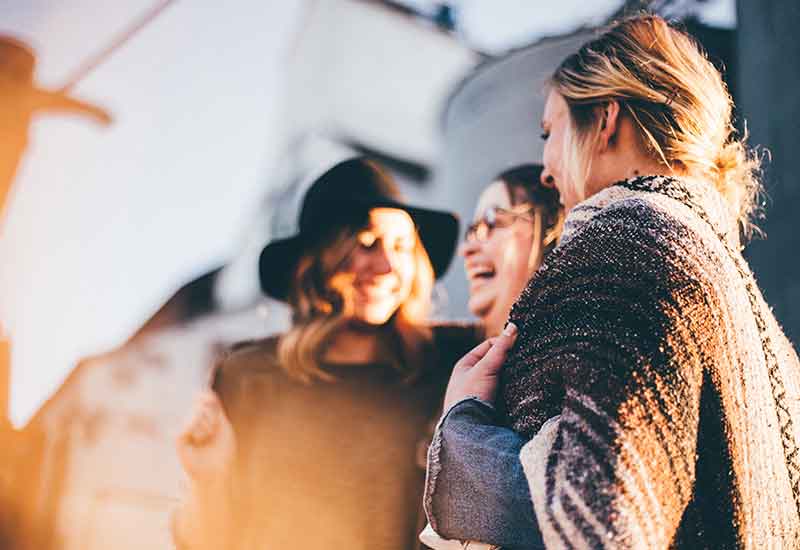 Just two hours from Washington D.C., Baltimore, and Pittsburgh, River Mountain is a group destination. Our 12-person private cabins are ideal for parents with remote learners, friend staycations, and family getaways.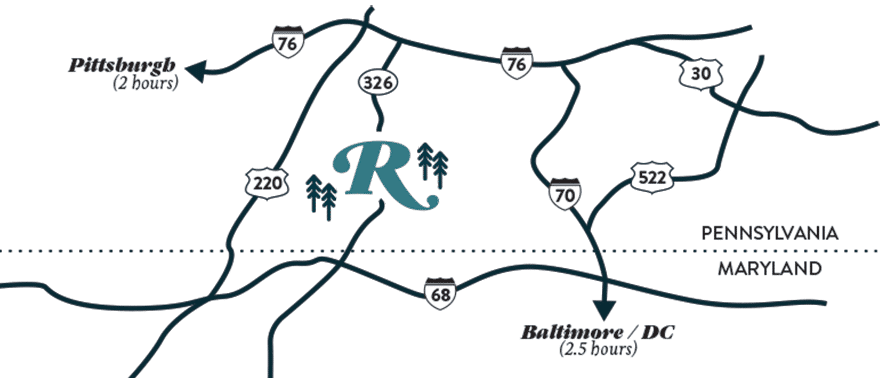 Near D.C., Baltimore & Pittsburgh -- Yet a World Away
River Mountain is located between Bedford, Pennsylvania, and Cumberland, Maryland, in the heart of the Allegheny Mountains. Our property is secluded and remote, yet easily accessible from the city.
For reservations or general questions
Sign Up for Our Newsletter: