Escape to Open Space & Mountain Air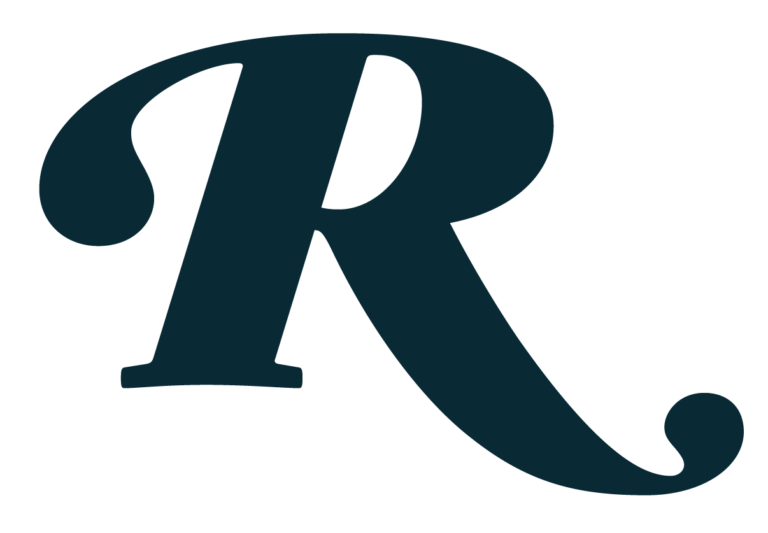 Distanced by nature, River Mountain is a modern oasis in the great outdoors. Just a few hours from Washington D.C., we are the perfect escape from the city.
Modern, Minimalist, Luxury
Designed by award-winning architecture firm, GWWO, our accommodations are a destination in and of themselves. Our thoughtfully crafted glamping pods blend modern amenities, the comforts of home, and the beauty of the outdoors -- this is glamping.
Our standard glamping pods are ideal for solo travelers and remote workers. With a twin-size bed, think of this private pod as your own small room inside a cabin.
Our queen glamping pods are perfect for sharing. Tucked away in our coed cabin, these private pods feature a queen-size bed for two.
Our full private cabins offer plenty of space for your next family or friend group getaway. Private cabins feature 12 pods for up to 12 guests.
Just two hours from Washington D.C., Baltimore, and Pittsburgh, River Mountain is a group destination
. Our 12-person private cabins are i
deal for parents with remote learners, friend staycations, and family getaways. Utilize our private gathering spaces for group activities during your stay.
Our collective, guest spaces are inspirational and creative -- some historic, some modern. Hang out in our renovated 1860 Mennonite barn, work remotely in Warrior's Tipi, chill in the hammock hideaway, find your 'om' on our creekside yoga platform, and toast the sunset overlooking Dewey's pond.
Resting on 150 acres, River Mountain is bordered by Sweet Root Creek, Warrior Ridge and Tussey Mountain. Adjacent to Buchanan State Forest and the Pennsylvania Mid State Trail, we offer endless access to the outdoors.
River Mountain offers gorgeous coworking spaces and true work-life balance. We provide all amenities of a modern office, balanced with morning yoga, afternoon hikes, and evening sunsets.
Signature experiences are a collection of our favorite experiences. They highlight the character of the land, the culture of the region, and our own personality. Signature experiences are typically a daily occurrence and available complimentary to all guests.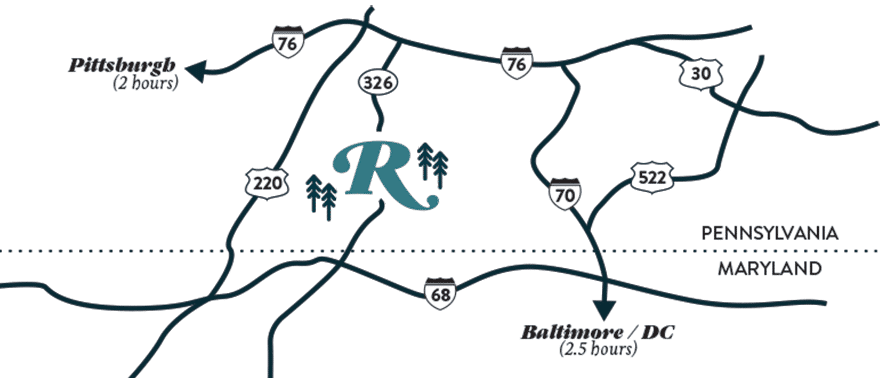 Near D.C., Baltimore & Pittsburgh -- Yet a World Away
River Mountain is located between Bedford, Pennsylvania, and Cumberland, Maryland, in the heart of the Allegheny Mountains. Our property is secluded and remote, yet easily accessible from the city.
This endeavor started a couple years back. We caught ourselves spending too much time at the office and not enough time doing what we love -- being outdoors doing cool things with cool people. Our team is here to deliver a great experience -- comfortable, safe, secure, helpful, welcoming, and unforgettable. We look forward to your visit and hope River Mountain becomes a second home for you, just like it has for us.
For reservations or general questions
Sign Up for Our Newsletter: