Wander, Adventure, Explore
It's about the journey - trying something new and discover new places.  Experiences make staying at River Mountain unforgettable.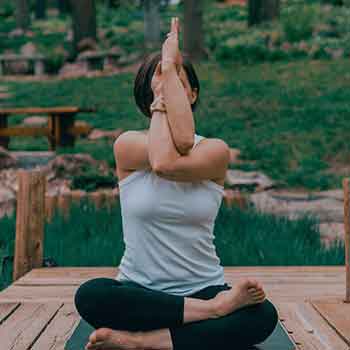 Outdoor Yoga Class
For guests staying at River Mountain! Join us on our outdoor yoga platforms for a safe, socially-distant, 60-minute outdoor yoga class! Enjoy the open air, green space, and yoga flow vibes! No experience necessary!
$20/class with a limited class capacity of 9 participants, plus one yoga instructor. Guests may purchase in advance to secure a spot. Sanitized mats and blocks are available; please feel free to bring your own as well. Class may be canceled or moved to the open barn last-minute in the event of inclement weather. Please check with our guest registration desk.
Saturday, Oct. 24 @ 10am
Outdoor Yoga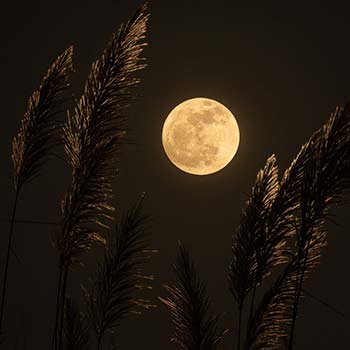 Howl at the Full Moon
Halloween at River Mountain
Big news. Halloween falls on a Saturday this year AND there's a full moon. Getaway and howl at the moon with us...because 2020.
We've planned a ridiculously good time with a focus on guest safety and well-being by following our COVID protocol. Since we're a boutique-style destination, guests are socially distanced by nature. All festivities at River Mountain are included with your stay and for guests only.
halloween
Saturday, October 31st
Happy Hour Hay Ride - Hay Rides, Wine, + Craft Beers @ 5PM
Full Moon Woods Wander - Our own Halloween Concoction, a mix of The Full Moon Party, Trick 'r Treating, Scavenger Hunt, + Pumpkin Spice @ 7PM
Apple Orchards - Take a drive and explore our favorite orchards in the area. If you're feeling brave, stop by the haunted woods on your way. Just be sure you're back at River Mountain for the evening festivities...
We purposefully designed experiences at River Mountain that will leave a lasting impression and create lifelong memories, these are our Signature Experiences. We hope all guests have the chance to experience what we love to share.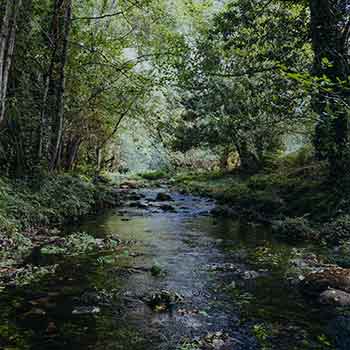 our favorite hike
River Mountain Loop
Explore on the River Mountain loop - wildlife sightings, peaceful moments by the creek, and quiet hideaways calling to you.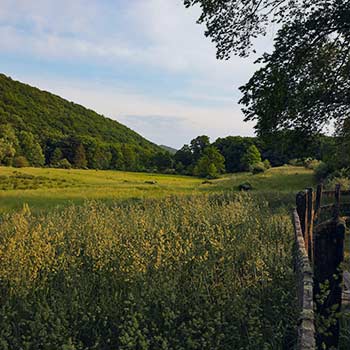 Morning Coffee
+ Views
Awaken the senses with morning coffee overlooking the vast beauty of River Mountain's Black Valley.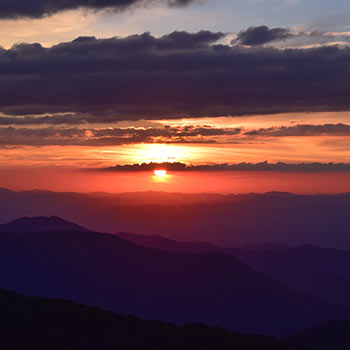 Sunset Toast
Happy Hour
Unwind with our seasonal, rotating local craft brew from Olde Bedford Brewing Company.
Evening Bonfire
+ S'mores
The crackle of the fire, the cool breeze of the valley, shared stories, and s'mores!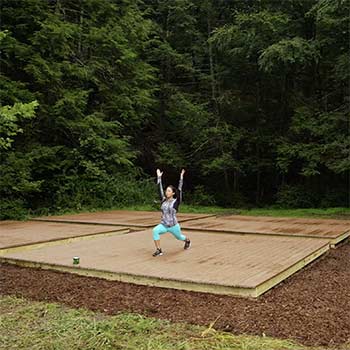 Creekside
Yoga Flow
Feel the flow during an outdoor yoga class on our custom yoga platforms, nestled down by Sweet Root Creek.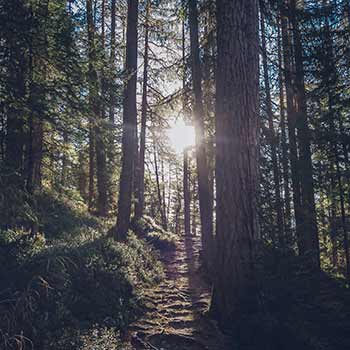 Soak Up Nature
Forest Bathing
We all feel the benefits of being outdoors, take it one step further with forest bathing! Soak in the sounds, scents, sunlight, and fresh air of nature.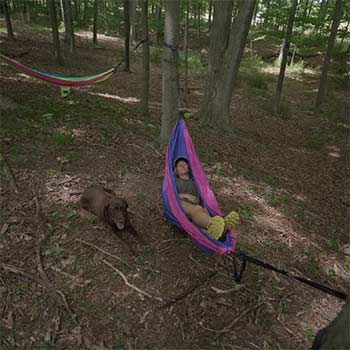 ENO
Hammock Hideaway
Take time to hang out. Grab an ENO hammock from the main lodge and find your favorite two trees to hang with.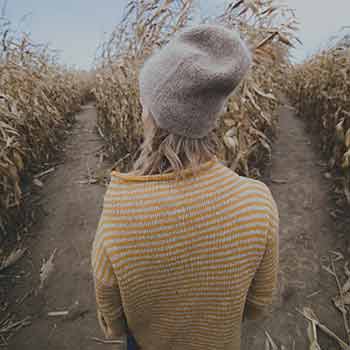 Instagram
Scavenger Hunt
Ready, set, summer camp!(?) Have an adventure, snap a selfie, and join those who have come before you via Insta.
To Our Guests: There are endless opportunities for adventure, discovery, and exploration here at River Mountain. If you see something that piques your interest, please save the guide! If you're looking for something specific that you don't see below, no worries, just reach out and we'll help you plan.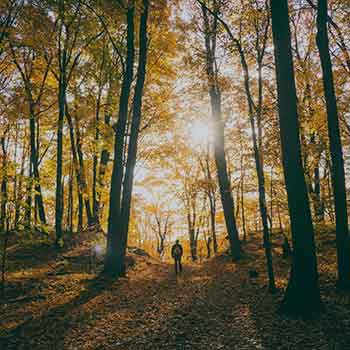 take a hike
buchanan state forest
Buchanan State Forest, adjacent to River Mountain, offers tons of hiking trails including Pennsylvania's Mid-State Trail. Get our guide and discover the trails we recommend for guests.
It's Fall Y'all
Pumpkin Spice + Scares
Take a scenic fall foliage drive through Bedford County. Stop at our favorite orchards, grab a Pumpkin beer, enjoy a historic dinner, and get spooked at a Halloween farm.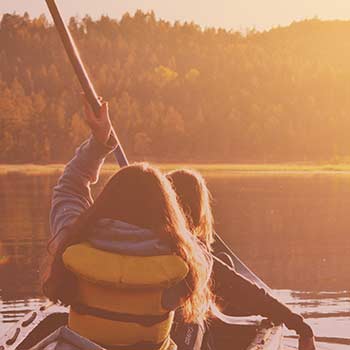 Day at the lake
Paddle or hike Rocky Gap
Rocky Gap State Park is the closest state park to River Mountain. It features canoe and kayak rentals, hiking trails, and scenic views. A great place to explore for the day or just a few hours!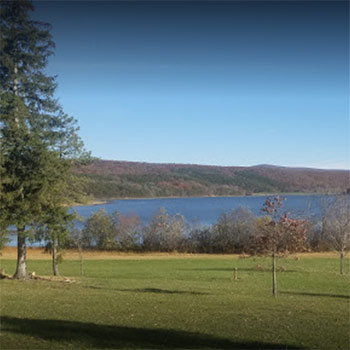 Active Sightseeing
Shawnee State Park Loop
Ready to explore? Take a drive up to Shawnee State Park, hike the trails, see the sights, try some local bites, and toast to adventure!
The Scenic Route
Photography Tour
Just a short ride from River Mountain, this scenic route is the perfect drive to relax, slow down, and enjoy the view. Featuring three overlooks and Hewitt Covered Bridge, bring your camera.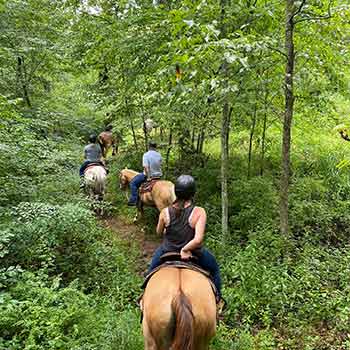 Things You
Do in the Country
Horseback riding and virtual archery - seriously! How often do you give your friends this kind of update from a trip? Could this be FOMO?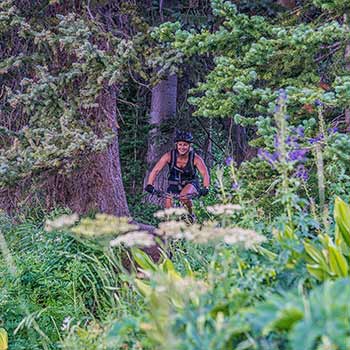 Cruise on the Bike
PAVED PATHS + RENTALS
Get this - we're just down the road from the C&O Canal and GAP bike trail, which runs from Washington D.C. to Pittsburgh. Rent a bike and ride back home to D.C...or just cruise Bedford.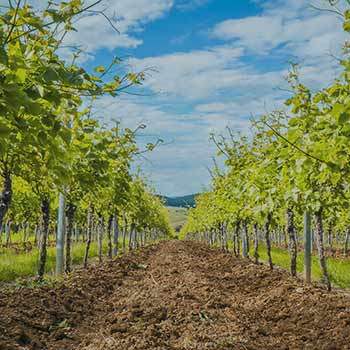 Cheers to Adventure
Enjoy some local sips and toast to your adventures! Stop and chill at Olde Bedford Brewing or Bella Terra/Briar Valley Vineyard's tasting room. Tell Dave over at OBBC "hi" for us!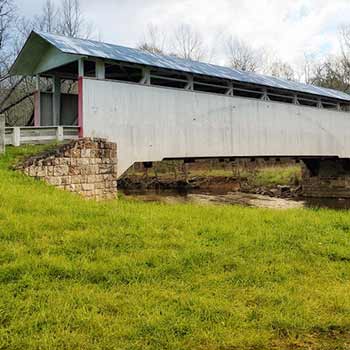 Covered Bridge
Scenic Drive
Built approximately 100 years ago by craftsmen who worked almost entirely by hand, these structures withstand the rain, snow, and hard use of the traveling public.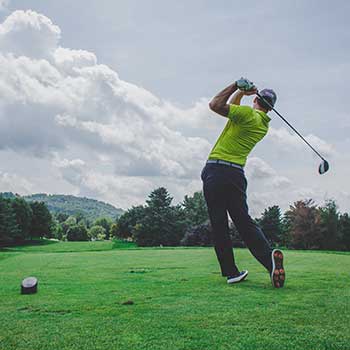 Fore!
Shred the Links
Beginner or pro, Bedford County has amazing golf courses. Select a more casual fun course or challenge yourself with a round at the renowned Omni Bedford Springs Golf Course.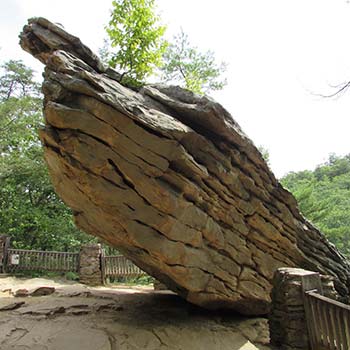 Raystown Roadtrip
Explore Balanced Rock, Rainbow Falls, scenic vistas, suspension bridges, and the big reservoir of Raystown Lake.
Food & Drink
Local Culture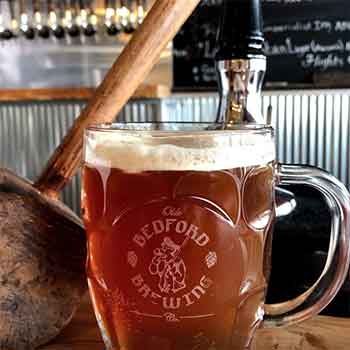 olde Bedford Brewing
Olde Bedford Brewing Company is the place to be after a day of adventure. Award winning craft beer, friendly staff (ask for Dave), and local culture make this a key stop for guests.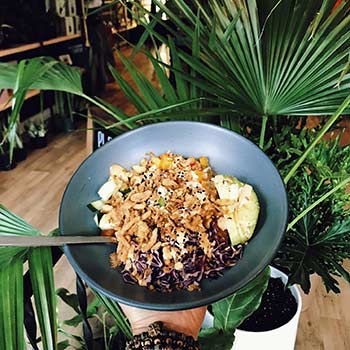 Lifestyle Next Door
| international - all day - healthy cuisine | | modern gathering space | | sustainable movement | | unique retail + social dining experience |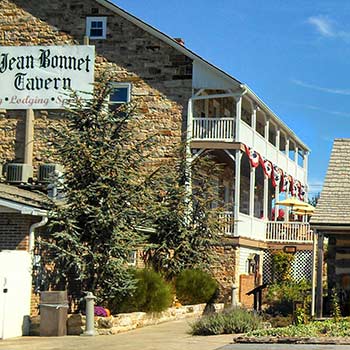 Jean Bonnet Tavern
Built in 1762 and listed on the National Register of Historic Places, the Jean Bonnet Tavern has been welcoming travelers for 240+ years! Join us for a great casual dining experience.
Downtown Bedford
George Washington led an army of 13,700 men into Bedford during the Whiskey Rebellion of 1794. Now it's your turn to visit. Local makers, antiques, taverns, and restaurants can all be found on a day's stroll.
Sign Up for Our Newsletter: