Time outside has positive impacts on mental health, creativity, and work productivity. Everyone feels better with their feet in the water and the sun on their face. So what if access to nature was combined with first-class work amenities? How much happier and more productive would we be? At River Mountain, we think a lot. River Mountain is the first-ever work play outpost. Personalized outdoors experiences for every level of adventurer combined with all the work amenities of your home or office. Minimalist luxury, stunning landscapes, thoughtful attention to work life, affordability, and hosts who get it.
We look forward to your stay and connecting with you in the outdoors!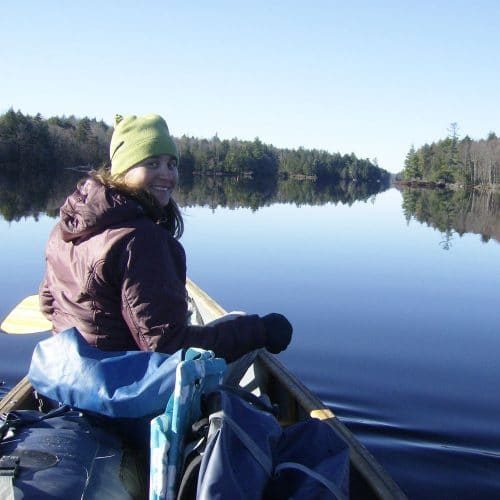 Liz Buhrman is River Mountain's primary host. Liz and her family live in the 'old farmhouse' at the retreat. Liz is the first person to greet all of our new guests upon arrival, and she takes special pride in making all of our guests feel as comfortable as possible, as quickly as possible. In her spare time, Liz enjoys mushroom foraging, sitting by the campfire, cooking, and cheering on Penn State football with her family.
Ryan Tyrrell is River Mountain's founder and resident crawdad catching expert. Ryan grew up outside Nashville, TN., where he first discovered his love for the creeks and rivers of middle Tennessee at a young age. Nowadays, he shares his love of canoeing, fishing, and spending time on the river with his wife Marnee and two sons, Will (14) and Hayes (12). Ryan passionately believes in the mission of River Mountain and helping people connect with the natural world, grow their love for the outdoors and find balance with technology.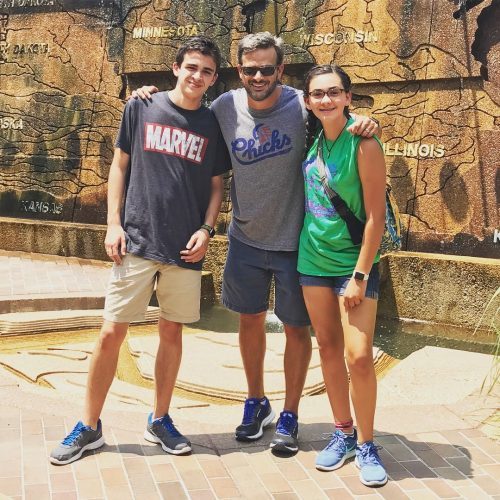 An avid hiker, runner and cyclist, Glenn Hopper believes the best way to see the outdoors is at a high rate of speed with the wind at your back and sweat in your eyes. When he is not staring at Excel spreadsheets and pivot tables in his finance role at River Mountain, Glenn enjoys obstacle racing and spending time with his family. He attributes his love of nature and wandering spirit to what he calls his own "free range childhood," where he and his Huffy bicycle frequently wandered far afield. While times have changed since then, Glenn still encourages his children to occasionally stray from the beaten path.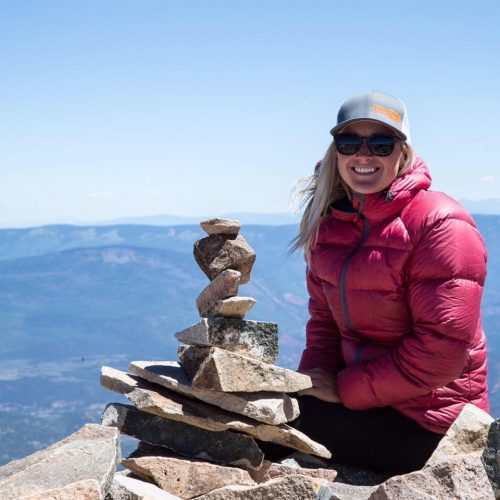 Meghan Gruszynski leads River Mountain's growth and community development. Meghan hails from the great state of Wisconsin where she grew up with a love for the outdoors, adventure and family. As a child, she spent summers on Rock Lake waterskiing and winters ski racing in the UP. Meghan's upbringing has been the foundation for her career in the active industry, where she loves seeing firsthand how shared outdoor experiences grow the connections we have with one another.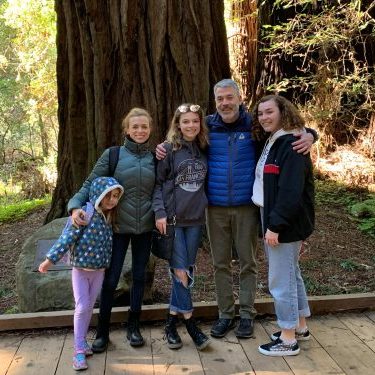 As the operations guy for River Mountain, Brandon Rauch is bent on making every experience as fun and exciting -- and as safe and comfortable -- as can be. Growing up near downtown Memphis, TN, Brandon was an urban adventurer first -- but quickly found his way into the woods of the nearby Mississippi and Wolf River river bottoms, where he has always felt at home. He's the father of three daughters, Iris (8), Lucy (13), and Evie (15), with whom he and his wife Jennifer share their love of adventure and the outdoors.
Sign Up for Our Newsletter: