Exactly Where You Should Be
Modern Luxury in the Great Outdoors
We designed River Mountain as a place that could accommodate every aspect of our lives. A resort where guests could have it all - time outdoors, time with others, time solo, and time to adventure. Inspiring accommodations, thoughtful amenities, personal comforts, and unforgettable experiences. Welcome to modern luxury in the great outdoors.
Private Main Lodge Room Features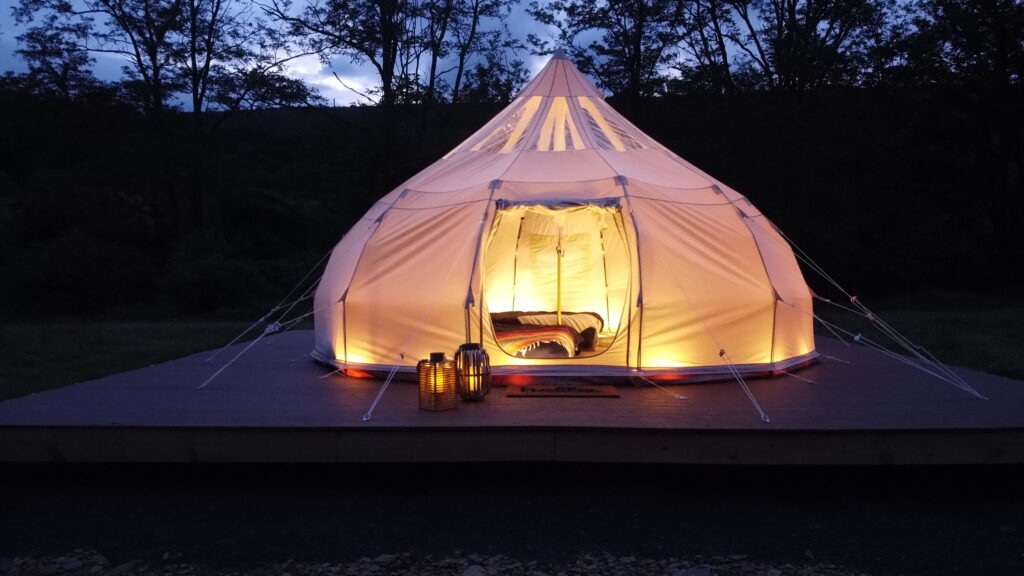 Tent in the Trees Features
Tents in the Trees are more rustic and do not have heat or electricity. Please bring sleeping bags, extra blankets, and warm clothes to stay warm at night.
We love dogs! We welcome your best friend and travel companion at River Mountain. The property is a pup's dream come true - endless space to play, sniff, and explore. Dogs are allowed in all accommodations, including private cabins, lodge rooms, yurts, and Tents in Trees. Please refer to our FAQs page for full doggy details and rules.
Sign Up for Our Newsletter: