Our stunning facilities range from historical and restored to modern and new. When hosting a retreat at River Mountain, we make all facilities available for your use. Don't worry, we'll assist you in identifying the ideal space and timing for each activity based on group size and event flow.
We keep it easy for organizers and facilitators - seriously. Guest meals, pre-arrival communication, and on-site retreat support, we have you covered. All you need to do is invite your guests and show up.
No stress.
River Mountain offers a way to be together, with some personal space. Our modern sleeping pods ensure each guest has their own space to unwind while together. They are the best of both worlds - together, with space.
Designed by award-winning architecture firm GWWO in Baltimore, our biophilic designed facilities reduce stress, enhance creativity and clarity of thought, and increase connection to the environment.
Our first-of-their-kind Circadian Rhythm Wellness accommodations are oriented to realign guests to the body's natural rhythm. Rise with the sun shining through expansive floor to ceiling windows, fall asleep nestled in your glamping pod, and rest easily from nature's calm.
River Mountain's 150 acre campus is located in the heart of the Allegheny Mountains of southern Pennsylvania along the banks of Sweet Root Creek. Nestled in a deep valley adjacent to Buchanan State Forest, our secluded sanctuary provides unparalleled access to the outdoors and back-to-nature experiences.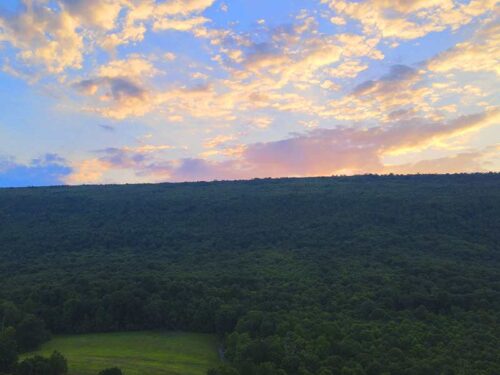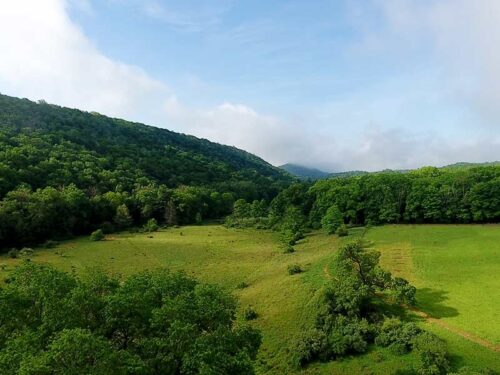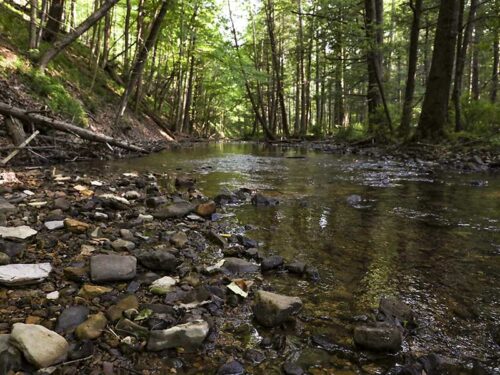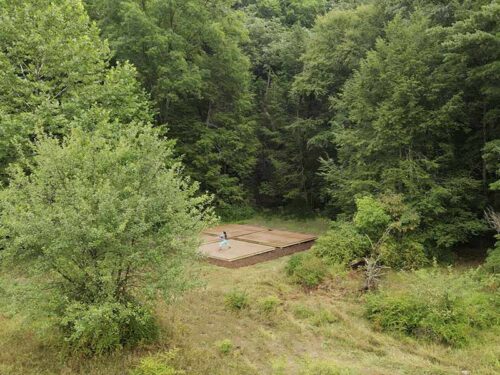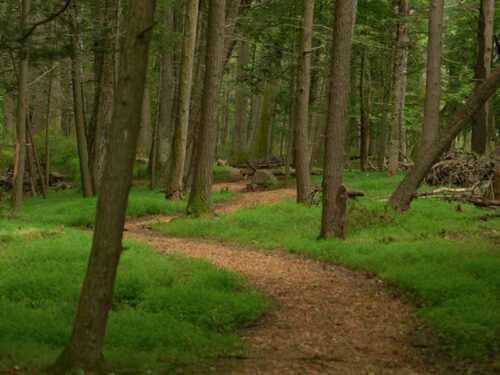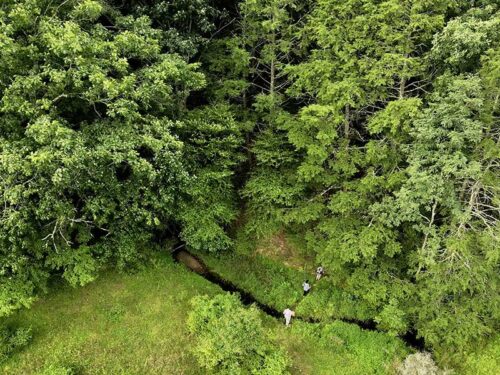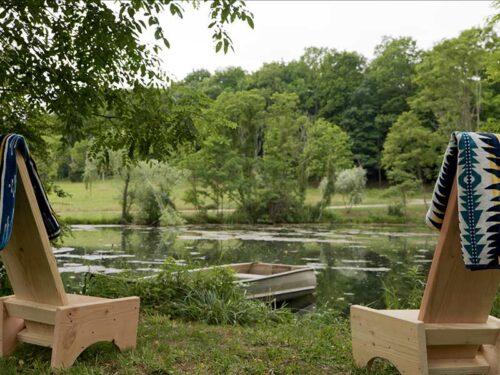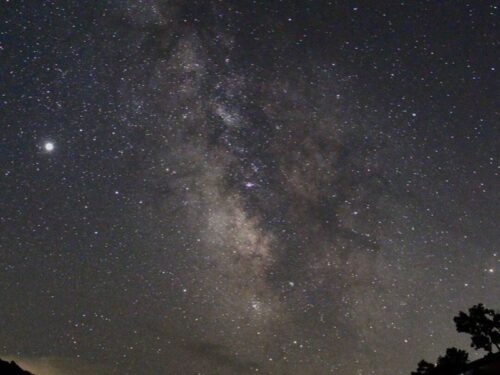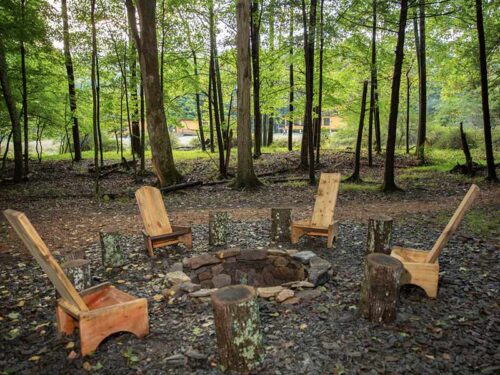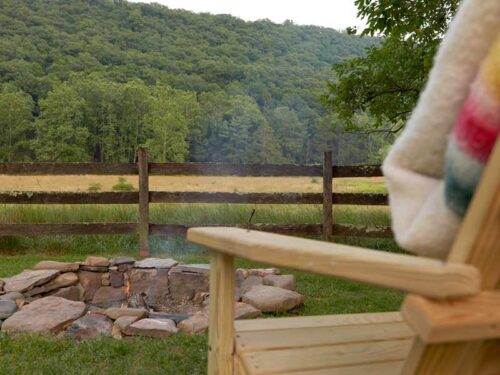 River Mountain was designed as a modern retreat. The perfect balance of modern and historic, peaceful and inspiring. Stunning spaces and intentional places align to create an unforgettable group experience.
1860's RennovatedOpen-Air, Heated Barn
Historic Log Cabin Dining Hall
Our kitchen provides fresh and delicious meals created specifically for retreat guests, including plant-based, vegetarian, pescatarian, and gluten-free. We handle it all: pre-arrival guest communication with food allergies and dietary restrictions, menu variations to meet individual guest needs, and on-site meal service. Again, keeping it easy on you.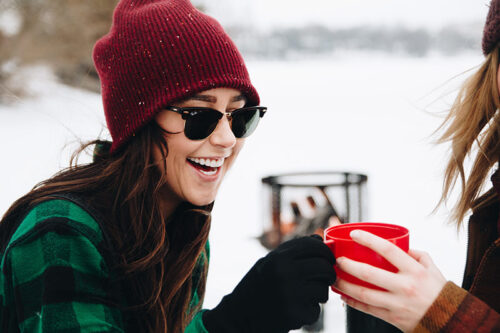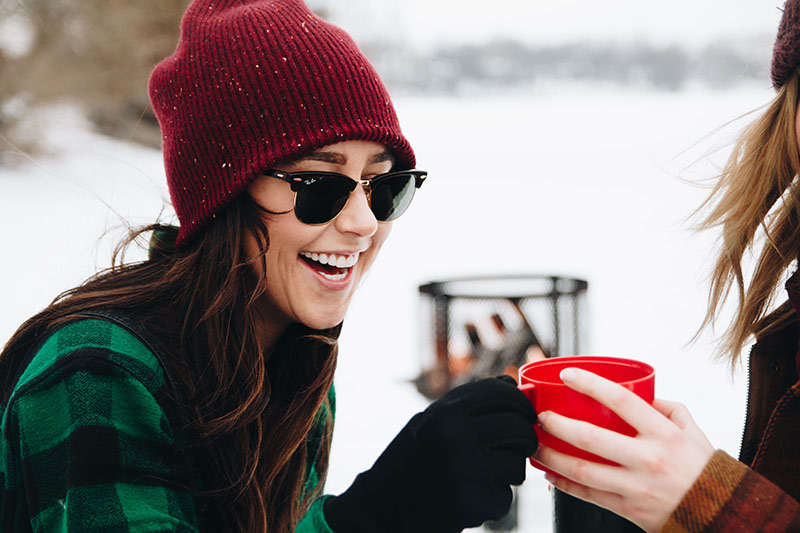 Our River Mountain Retreat packages include group practice space use, accommodations, housekeeping, meals, nightly bonfire + s'mores, evening happy hours,  and 150 acres of nature!
Retreat Availability + Reservations
If you're all set and ready to host your retreat at River Mountain, please use the link below to make your retreat reservation.
Let Us Know What You're Thinking
We welcome everyone (including first-time hosts) and are open to all ideas and questions. Please complete the form below with your ideas. We look forward to collaborating with you!
River Mountain is open year-round for explorers of all kinds. Contact us today to reserve your dates and plan your event. We look forward to chatting with you!
Frequently asked questions
Sign Up for Our Newsletter: