River Mountain goes beyond a gorgeous overnight. Stunning spaces and intentional places take it next level -- it's your getaway to explore, connect, and unwind.
Rich in history, the land shares the story. 
Running parallel to River Mountain's eastern ridge is Warriors Path, the great Iroquois Indian highway from Six Nations country, New York, to the Catawba country in the Carolinas. The historic path along Sweet Root Creek was one of the longest and most heavily traveled land routes in eastern North America, connecting Indian peoples over hundreds of miles.
Black Valley was an active route along the Underground Railroad. Local histories principally credit four, free black residents with leading the aid network in this area: Rev. John Fidler, Elias Rouse, Joseph Crawley, and James Graham. Just to the south of the River Mountain property are 13 unmarked graves of slaves who died traveling the route to freedom.
The restored 1807 historic log cabin serves as our dining hall and breakfast area. The hand-hewn timber, the handcrafted community tables, the crackle of the old fireplace - this is a place to settle in for the evening.
River Mountain offers unparalleled access to nature - from active adventure to stargazing to forest bathing. With 150 acres on campus, bordered by state park and public land, River Mountain guests have access to more than 30,000 acres of undisrupted nature. Explore Sweet Root Creek, Dewey's Pond, Warrior Ridge, expansive meadow views, natural wetland springs, and of course, the River Mountain trail loop.
Our restored mid 19th-century Mennonite barn is the ideal recreational and event space. From morning yoga to evening meals to nightly ping pong sessions to company events, "Big Red" is the perfect combination of hand-crafted beauty and fun.
Create, chill, get work done, or be active. It's up to you. River Mountain's l
ittle hideaways and unique outdoor spaces are thoughtfully connected to nature but never overdone. Come explore our beautiful valley.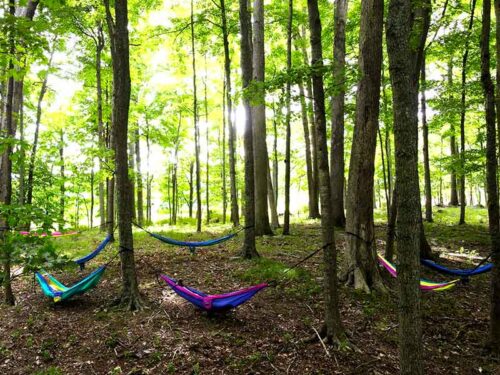 Hammock Hideaway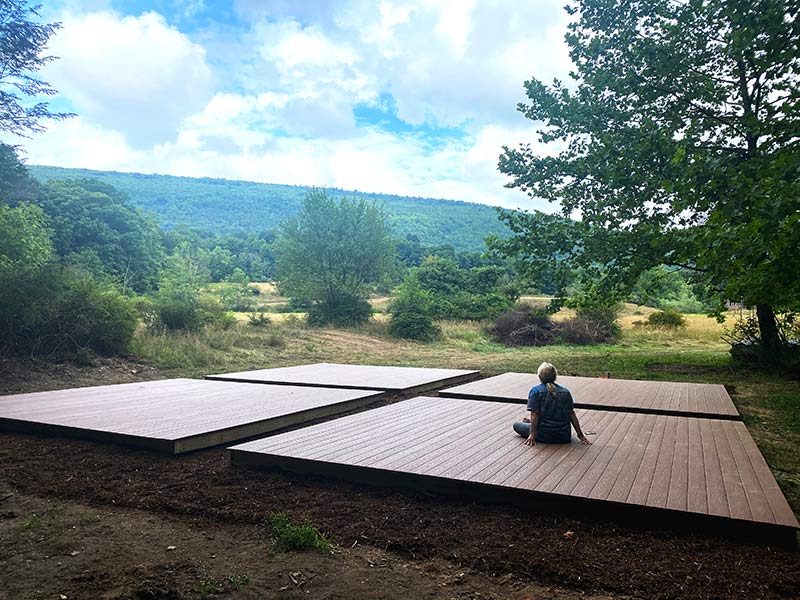 Yoga Platforms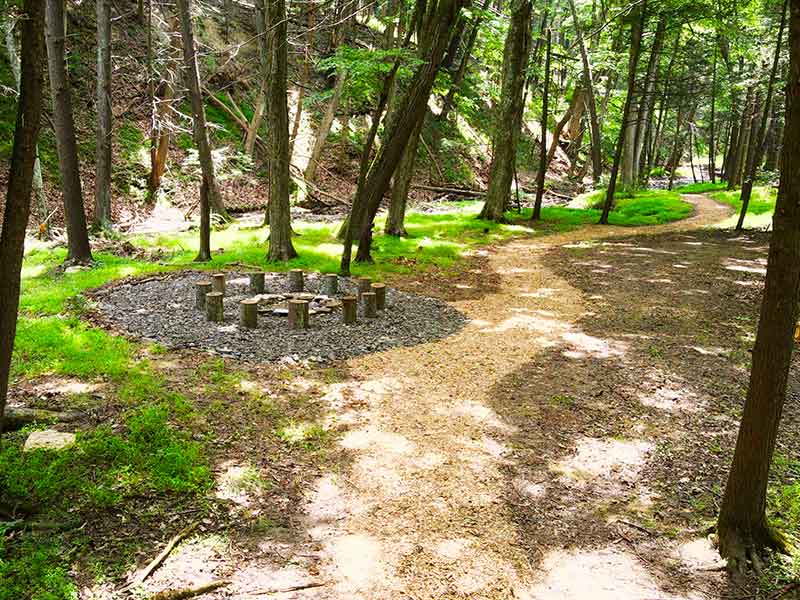 Bonfire Circles
River Mountain is located between Bedford, Pennsylvania, and Cumberland, Maryland, in the heart of the Allegheny Mountains. Our property is secluded and remote, yet easily accessible from the city. Find us at 3600 Black Valley Road, Everett, PA 15537.
Sign Up for Our Newsletter: