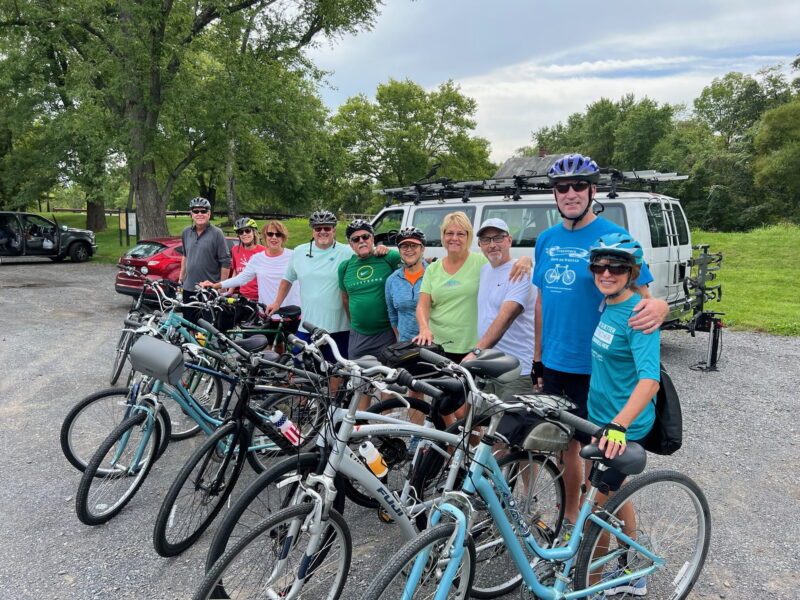 The Big Deal Bike Ride
The Big Deal Bike Ride with WheelzUp
25 miles on the Great Allegheny Passage trail (All Downhill!!)
The Big Deal Bike Ride is one of the most popular bike rides and a must if you're looking to cruise and explore! Experience some of the best parts of the trail, highlights include: The Eastern Continental Divide, The Big Savage Tunnel, The Big Savage Overlook, the Mason Dixon line, Helmstetlers Curve and the Bone cave.  Did we mention the best part, it's all downhill – perfect for all members of the family.
The Big Deal Bike Ride is organized and produced by the talented and trustworthy team at Wheelzup Adventures of Cumberland. The ride includes bike rentals, a helmet and a shuttle from WheelzUp in Cumberland to the trailhead at Deal, PA, next to the Eastern Continental Divide. From The Eastern Continental Divide, it is a 25 mile downhill ride back to Cumberland and the Wheelzup Shop. This is a self-guided tour, but a guide can be supplied upon request at an additional cost.
Start time at 9am – Guests must be at Wheelzup in Cumberland at 8:30am to be fitted and have bikes loaded on the shuttle for a prompt departure at 9am. Transportation from River Mountain to Wheelzup in Cumberland is not provided, guests will drive to WheelzUp. We recommend leaving River Mountain at 7:50am to be at Wheelzup with a few minutes to spare.
TO BOOK and more information, contact WheelzUp directly:
https://www.wheelzupadventures.com/