RESTORE at River Mountain Retreat
A restorative yoga-based nap retreat intentionally created to make space for people to rest. Rest is an essential part of wellness that is too often overlooked and left as a last thought. At RESTORE, Rest is the point and the main activity, and that is enough.
friday, january 19 - Sunday, january 21, 2024
All-Inclusive
3-Days, 2-Nights
All-Inclusive Glamping Pod for One Person - $420, plus taxes and fees.
25% Deposit to reserve today - remaining balance charged 30 days before your retreat!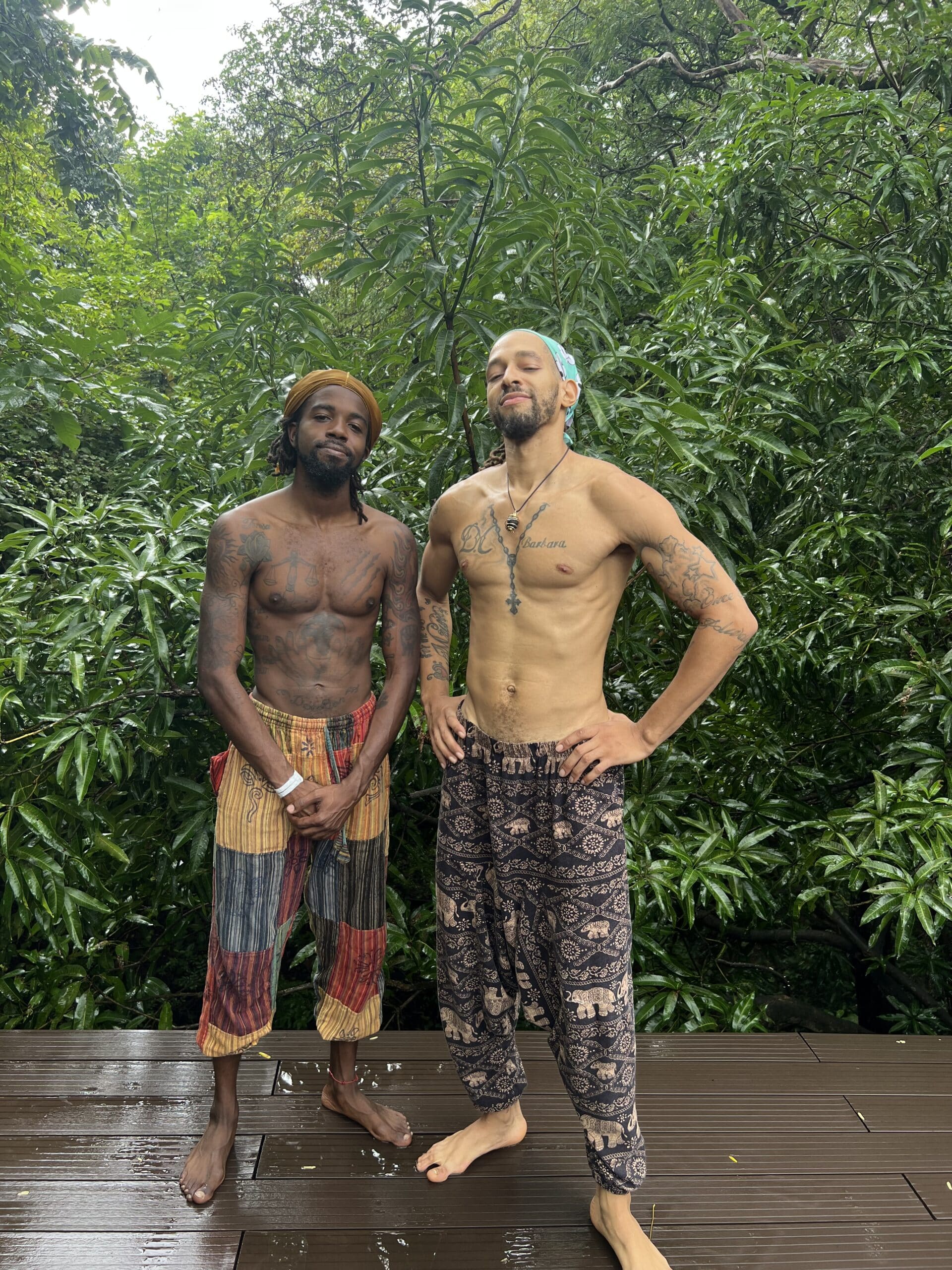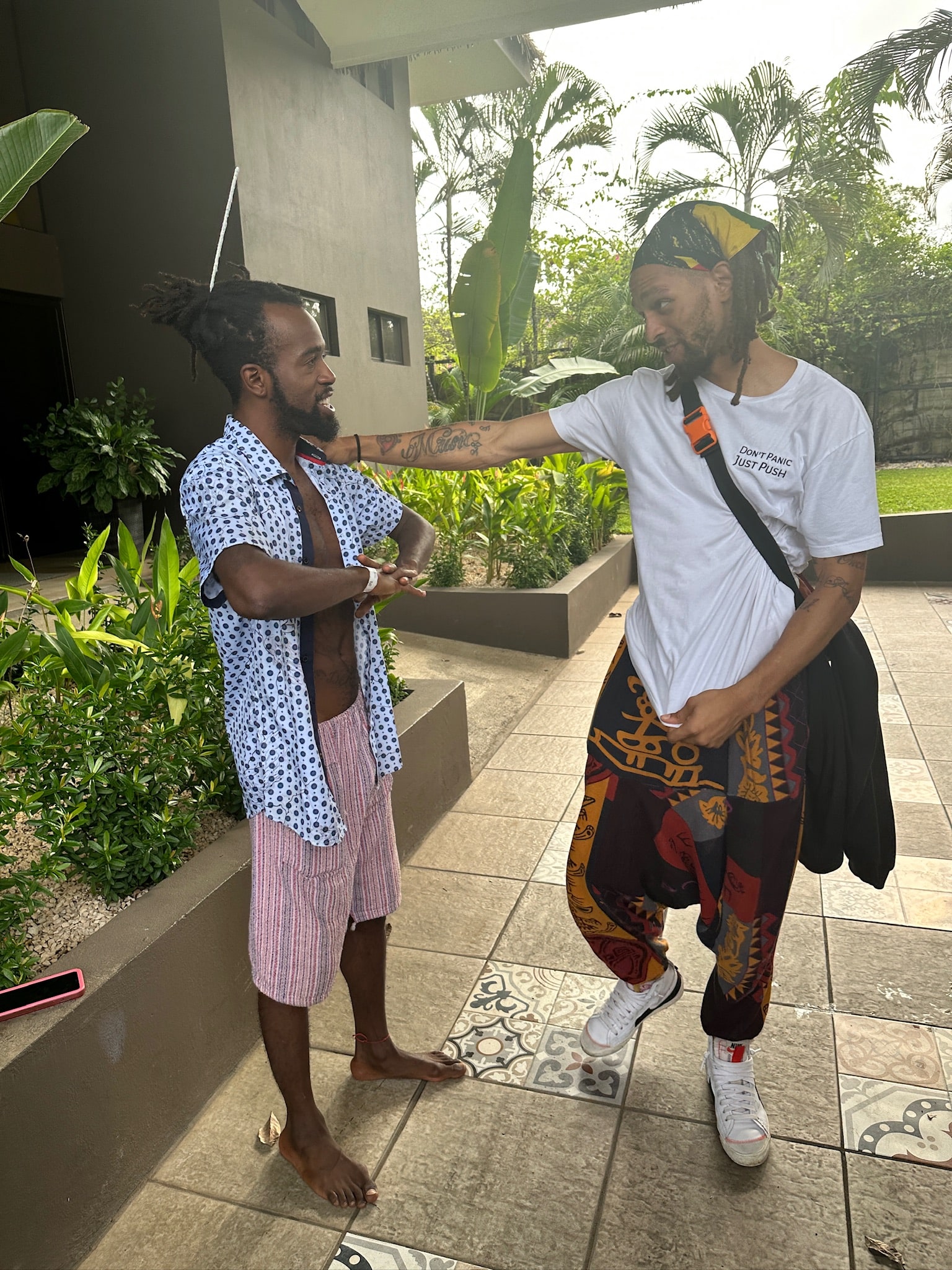 Marcus Stanback & Ed Matthews
Marcus Stanback is a 500-hour Registered Yoga Instructor, Certified Stretch Therapist and founder of Daily Growth Yoga. Marcus has been a dedicated student of yoga since 2016. Originally beginning yoga to relieve back pain, he saw benefits from the connection of breath to movement and mindfulness. Although Marcus began his yoga journey with a very active practice he has balanced it over the years with practices that slow us down like Yin and Restorative Yoga. Marcus offers Stretch Therapy as a pre-hab and stress relief service the combines breathing and assisted stretch. Stretch Therapy can offer physical relief, emotional support, and an energetic boost.
Marcus decided to teach yoga when he noticed a lack of representation for black men in the yoga industry. He believes that yoga can help us build habits that are beneficial to our lives both on and off the mat. Marcus had the privilege to facilitate yoga sessions with youth at Baltimore City Public Schools and at various yoga studios and wellness events. He co-hosted the Kamp Kinect outdoor wellness retreats with Ed Matthew, his co-host, in the Summers of 2022 and 2023, incorporating yoga, writing activities, and discussions to cultivate healing, growth, and self-development. Marcus sees the practice of yoga as an opportunity for us to cultivate awareness of our own experience while fostering unity as we learn and grow. It is a pleasure for him to work with companies that are dedicated to improving the well-being of others. Please visit www.dailygrowthyoga.com for more information on wellness services.
Wellness with Nature
Resting on 150 acres, River Mountain is bordered by Sweet Root Creek, Warrior Ridge and Tussey Mountain. River Mountain's stunning spaces are designed for reflection, mindfulness, and good vibrations on your self-care journey. Creekside yoga platforms, a restored barn turned wellness space, and the calm of nature make this the ideal destination for peace and wellness.
Located just a few hours from D.C., Baltimore, and Pittsburgh, in the mountains of Pennsylvania, River Mountain is remote yet easy to access.
Warrior Path
Running parallel to River Mountain's eastern ridge is Warriors Path, the great Iroquois Indian highway from Six Nations country, New York, to the Catawba country in the Carolinas. The historic path along Sweet Root Creek was one of the longest and most heavily traveled land routes in eastern North America, connecting Indigenous peoples over hundreds of miles.
The Underground Railroad
Black Valley was an active route along the Underground Railroad. Local histories principally credit four, free black residents with leading the aid network in this area: Rev. John Fidler, Elias Rouse, Joseph Crawley, and James Graham. Just to the south of the River Mountain property are 13 unmarked graves of enslaved people who died traveling the route to freedom.
Glamping Pods
Modern Design to Align with the Body's Circadian Rhythm
Standard Glamping Pod - Sleeps 1 Guest
Located in Cabin with Other Retreat Guests
Expansive Deck with Patio Seating
Top Pod Skylights to Fall Asleep to the Stars
Bedside Windows to Nature
Nestled Among Trees, Meadow + Creek
Mountain Views of Warrior Ridge
RESTORE at River Mountain Retreat
FRIDAY, January 19 - sunday, January 21, 2024
All-Inclusive
3-Days, 2-Nights
All-Inclusive Glamping Pod for One Person - $420, plus taxes and fees.
25% Deposit to reserve today - remaining balance charged 30 days before your retreat!
Retreat Inclusions:
All Retreat Experiences
150 Acres of Nature
Accommodations
Daily Meals - Breakfast, Lunch, Dinner
Access to Hot Soaking Tubs
Campfire + S'mores
Daily Housekeeping
Fresh Linens, Towels, Blankets
Fiber Internet Wi-Fi
Check-In After 3PM
Check-Out By 11AM
Retreat Policies, Payments, Deposit, and Cancellations:
DOGS ARE NOT PERMITTED ON RETREATS. This is for the safety and wellness of the dog and other guests joining the retreat.
25% non-refundable deposit to reserve. The remaining balance is automatically charged 30 days prior to the retreat start date using the initial card on file used to make the reservation and deposit. If reserving within less than 30 days of retreat start date, the remaining balance is automatically charged within 48 hours after reservation is made.
Please note that because River Mountain retreats are limited to a small number of attendees, to allow for a more personable, intimate experience, our cancellation policy is in place to help guests, hosts, and us alike work together sharing expenses that may arise from unexpected cancellations.
• All deposits are non-refundable.
• Full balance is automatically charged 30 days prior to retreat start date, unless otherwise noted.
• Cancellation requests submitted more than 30 days from retreat arrival date, non-refundable deposit due.
• Cancellation requests submitted less than 30 days from retreat arrival date, full balance is due.
• Any refunds allowed will incur a 3% processing fee.
No one books a retreat with the intention of cancelling it, but unexpected events do occur. Please know that our cancellation policy is designed to mitigate damages and costs incurred to retreat hosts and River Mountain in order to maintain the retreat experience and affordability for other retreat guests. Exceptions cannot be made for any reason, including weather, injury/illness, or personal emergencies. No refunds or credits for failure to attend or failure to complete the retreat, or for arriving late or leaving early.
For reservations or general questions
Sign Up for Our Newsletter: