The Renewed Radiance Retreat
The Renewed Radiance Retreat, is a transformational experience for women of color who are ready to create a path to abundance. This retreat will nourish you from within as you continue or start your healing journey. During the retreat, participants can expect to spend time practicing holistic practices, like sound baths and yoga, participate in healing and educational workshops, embodiment, as well acquire integration tools to return to their daily lives. This retreat is for you if you are looking for a space to: align your mind, body, and spirit, seek restoration, renewal, as well healing in community! Come alone or with your tribe!!!!
Thursday, May 16 - Sunday, may 19, 2024
All-Inclusive
4-Days, 3-Nights
All-Inclusive Glamping Pod for One Person - $775, plus taxes and fees.
25% Deposit to reserve today - remaining balance charged 30 days before your retreat!
diana hope
A native of NY and a transplant to Georgia Diana Hope Baker is a Holistic Social Worker. Diana obtained her MSW in 2004 from the University of Central Florida with a certificate in Addictions. In addition to her graduate training Diana has post graduate certificates in Clinical Supervision, Psychodynamic Child and Adolescent Psychotherapy, and Psychodynamic Couples Therapy. Diana's personal and professional journey has led her to her most recent certifications as a holistic trauma therapist, a Level I sound healer, Level II Reiki Practitioner and Certified Yoga Teacher 300. Diana is the Suicide Prevention Coordinator at the Dublin Ga VA and the owner of Hope Psychotherapy which focuses on holistic healing of women with anxiety, ptsd, infertility and race related stressors. Diana has also contributed to Essence Magazine as a wellness practitioner. Diana's passions include traveling and providing community lectures and wellness events focused on the integration of holistic practices and mental health and racial trauma. Diana has a host of nephews, 1 niece and two bonus children.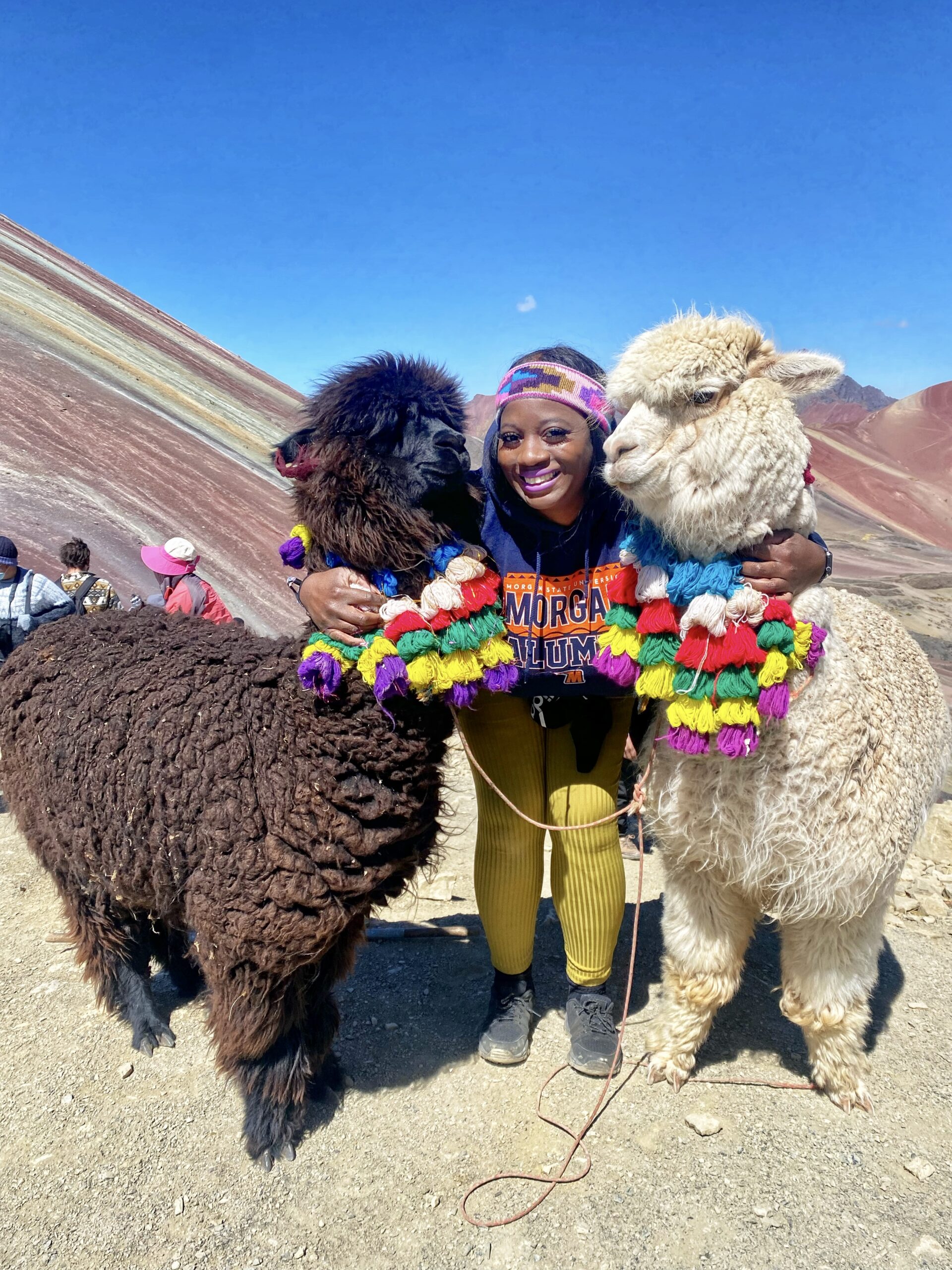 gigi joseph
With over 17 years of travel planning experience and having explored more than 45 countries, Gigi is a passionate world traveler and the visionary behind Unique Stays, an all-female travel group specializing in extraordinary lodging experiences. From charming tree houses nestled in lush forests to luxurious overwater bungalows perched above crystal-clear waters, her unique approach to travel planning promises unforgettable journeys. A native of NY, but based in VA, she prides herself on punctuality and an unwavering attention to detail, Gigi ensures that every trip she orchestrates goes beyond the ordinary, delivering experiences that exceed expectations. She loves to explore; with each destination, she desires to connect with people, while helping them understand the essence of visiting new places.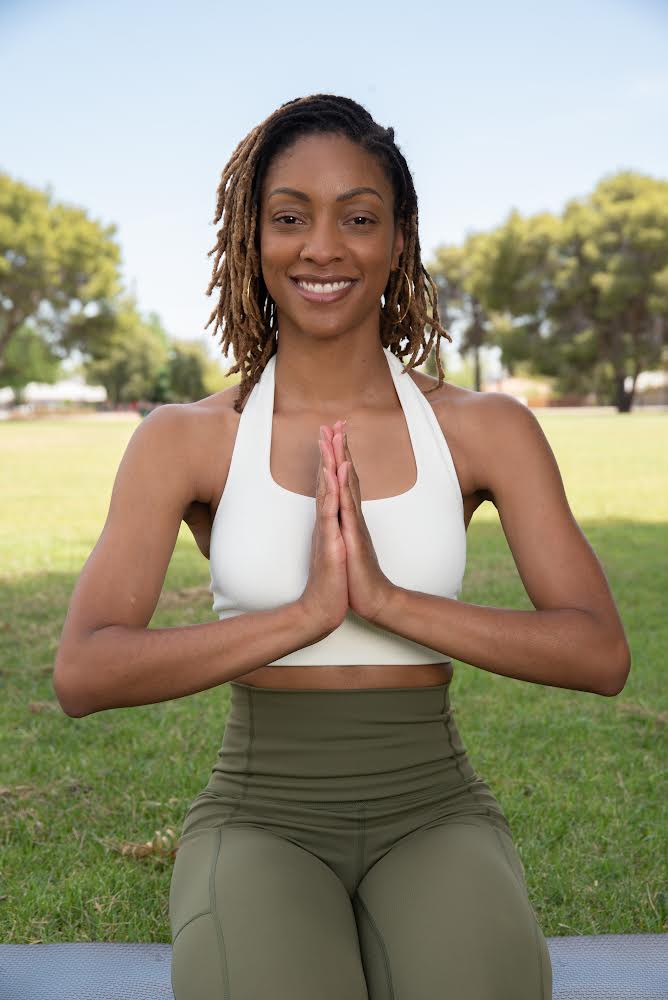 brittany nichelle
Brittany Nichelle is a certified yoga instructor with 13 years of dedicated practice in yoga. Her expertise lies in crafting transformative experiences through Yin and Vinyasa styles. In her classes, Brittany seamlessly merges these two styles to create an accessible, beginner-friendly journey. She harnesses the rhythmic breath of Vinyasa and integrates it into the graceful flow of Yin.
With two decades of experience as a track and field athlete, Brittany brings a unique level of technical precision to her teaching. She excels at breaking down complex movements and concepts, ensuring that all her students feel at ease, accomplished, and liberated to explore what their bodies truly crave. Brittany's classes are spaces of relaxation and empowerment, where everyone can nurture their individual needs.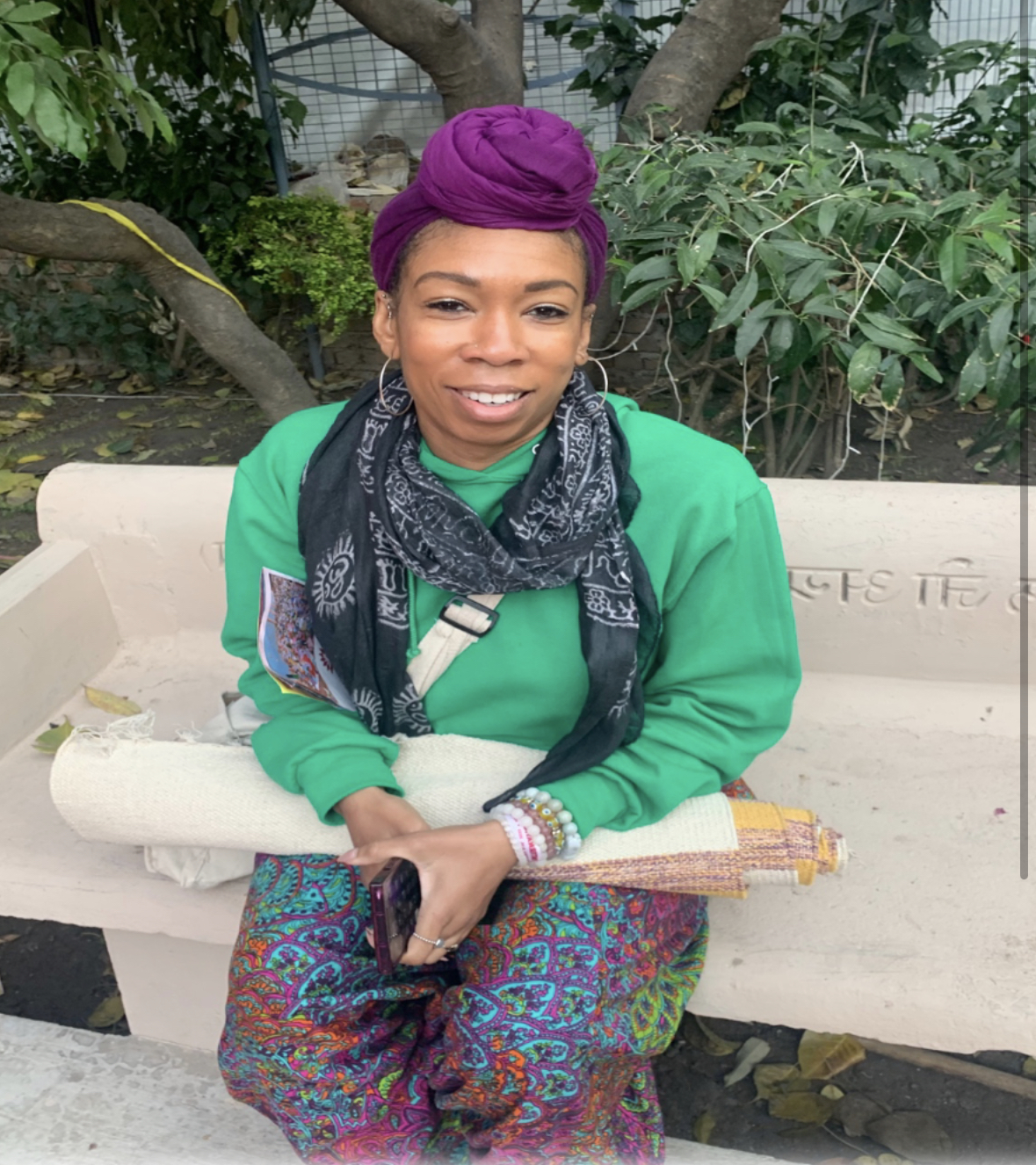 KEISHA BROWN
Keisha's passion for wellness started in 2015 and led her to become a certified Yoga Teacher, Level II Reiki Practitioner, Hypnotist and Yoga Nidra Teacher. Keisha enjoys helping people create a wellness journey that is unique to their own physical, emotional and spiritual goals. Her passion for wellness has helped her to create safe energy spaces for those looking to go deeper within, to allow physical, emotional and spiritual healing. Keisha's overall goal is to encourage people to find their inner peace and live a life of bliss through a consistent practice of wellness.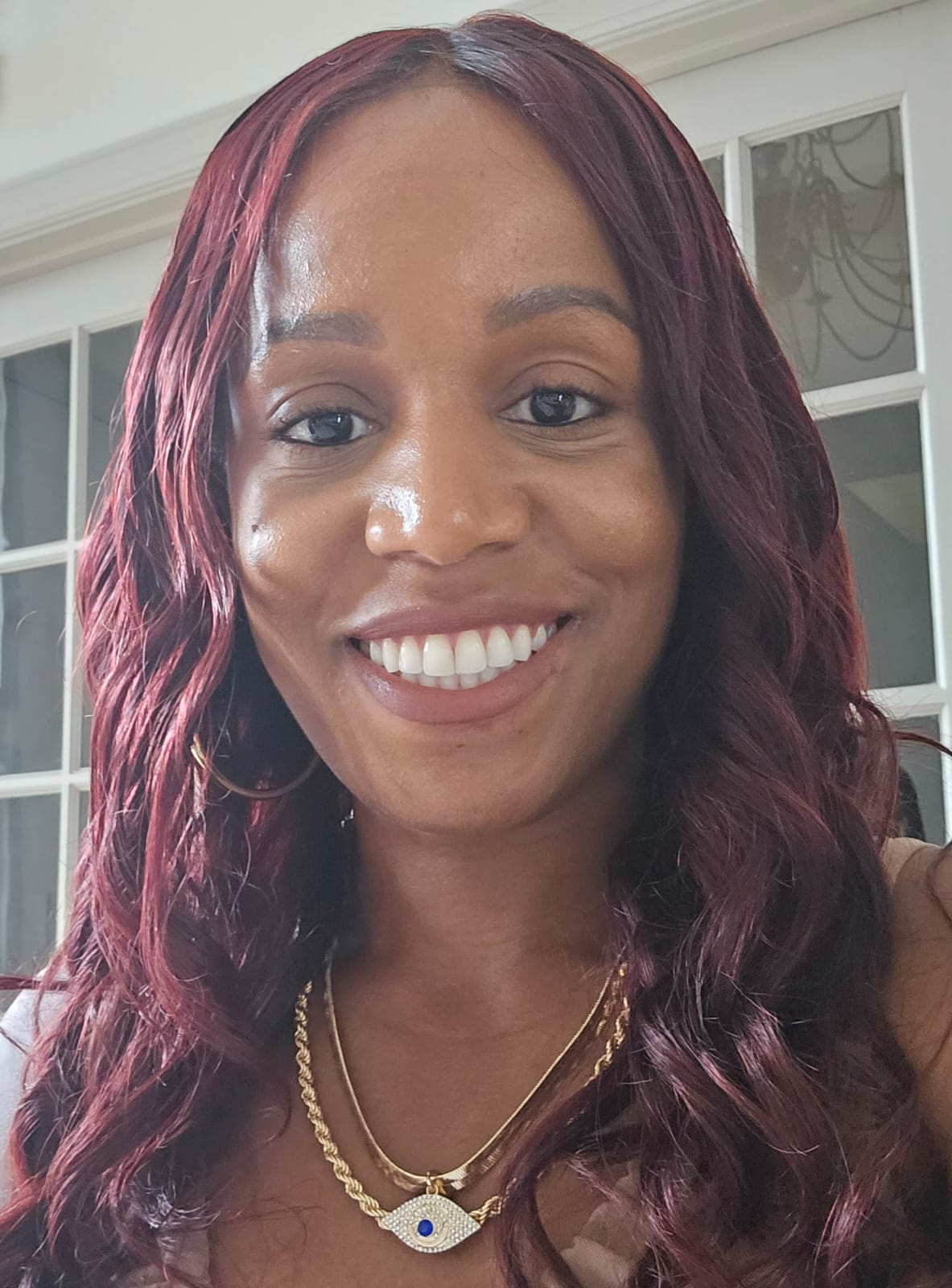 shannon stanley
Passionate Certified Personal Trainer and group fitness instructor who combines HIT (High-Intensity Training) and metabolic training techniques. She works with clients that are new to working out, hesitant to start a regiment, or just want to take their fitness to the next level. Beyond just movement, she helps people focus on full-body wellness by assisting
them to understand and create comprehensive nutrition plans. Her mission is to help people feel and be strong, healthy, confident, and happy in their bodies. When it comes to fitness my belief is sustainability over all else.
Wellness with Nature
Resting on 150 acres, River Mountain is bordered by Sweet Root Creek, Warrior Ridge and Tussey Mountain. River Mountain's stunning spaces are designed for reflection, mindfulness, and good vibrations on your self-care journey. Creekside yoga platforms, a restored barn turned wellness space, and the calm of nature make this the ideal destination for peace and wellness.
Located just a few hours from D.C., Baltimore, and Pittsburgh, in the mountains of Pennsylvania, River Mountain is remote yet easy to access.
Warrior Path
Running parallel to River Mountain's eastern ridge is Warriors Path, the great Iroquois Indian highway from Six Nations country, New York, to the Catawba country in the Carolinas. The historic path along Sweet Root Creek was one of the longest and most heavily traveled land routes in eastern North America, connecting Indigenous peoples over hundreds of miles.
The Underground Railroad
Black Valley was an active route along the Underground Railroad. Local histories principally credit four, free black residents with leading the aid network in this area: Rev. John Fidler, Elias Rouse, Joseph Crawley, and James Graham. Just to the south of the River Mountain property are 13 unmarked graves of enslaved people who died traveling the route to freedom.
Glamping Pods
Modern Design to Align with the Body's Circadian Rhythm
Standard Glamping Pod - Sleeps 1 Guest
Located in Cabin with Other Retreat Guests
Expansive Deck with Patio Seating
Top Pod Skylights to Fall Asleep to the Stars
Bedside Windows to Nature
Nestled Among Trees, Meadow + Creek
Mountain Views of Warrior Ridge
The Renewed Radiance Retreat
Thursday, may 16 - sunday, may 19, 2024
All-Inclusive Retreat
4-Days, 3-Nights
All-Inclusive Glamping Pod for One Person - $775, plus taxes and fees.
25% Deposit to reserve today - remaining balance charged 30 days before your retreat!
Retreat Inclusions:
All Retreat Experiences
150 Acres of Nature
Accommodations
Daily Meals - Breakfast, Lunch, Dinner
Access to Hot Soaking Tubs
Campfire + S'mores
Daily Housekeeping
Fresh Linens, Towels, Blankets
Fiber Internet Wi-Fi
Check-In After 3PM
Check-Out By 11AM
Retreat Policies, Payments, Deposit, and Cancellations:
DOGS ARE NOT PERMITTED ON RETREATS. This is for the safety and wellness of the dog and other guests joining the retreat.
25% non-refundable deposit to reserve. The remaining balance is automatically charged 30 days prior to the retreat start date using the initial card on file used to make the reservation and deposit. If reserving within less than 30 days of retreat start date, the remaining balance is automatically charged within 48 hours after reservation is made.
Please note that because River Mountain retreats are limited to a small number of attendees, to allow for a more personable, intimate experience, our cancellation policy is in place to help guests, hosts, and us alike work together sharing expenses that may arise from unexpected cancellations.
• All deposits are non-refundable.
• Full balance is automatically charged 30 days prior to retreat start date, unless otherwise noted.
• Cancellation requests submitted more than 30 days from retreat arrival date, non-refundable deposit due.
• Cancellation requests submitted less than 30 days from retreat arrival date, full balance is due.
• Any refunds allowed will incur a 3% processing fee.
No one books a retreat with the intention of cancelling it, but unexpected events do occur. Please know that our cancellation policy is designed to mitigate damages and costs incurred to retreat hosts and River Mountain in order to maintain the retreat experience and affordability for other retreat guests. Exceptions cannot be made for any reason, including weather, injury/illness, or personal emergencies. No refunds or credits for failure to attend or failure to complete the retreat, or for arriving late or leaving early.
For reservations or general questions
Sign Up for Our Newsletter: