Cyber-bullying, data, privacy, sleep, focus, attention, relatedness, and communication are growing issues that students are facing every day — and therefore, teachers and school faculty as well. Negative experiences online not only affect day to day classroom interactions; they affect the social, emotional, and physical development of our young people.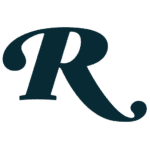 River Mountain's digital wellness programs are designed in partnership with Penn State, under the guidance of Dr. Pete Allison of the College of Health and Human Development. Through outdoor adventure and experiential learning, River Mountain seeks to empower young people to be more mindful about time spent on technology and the benefits of time spent engaging with each another and the natural world. Our adventure-based program aims to enable young people to take healthy control of their lives and make positive choices regarding the way we spend our time, the values we hold, the relationships we have, and the decisions we make.

River Mountain digital wellness programs combine three well-researched principles of fact: the benefits of adventure-based programs, development of 'real life' skills through shared outdoor experiences, and the persuasiveness of technology platforms.
Outdoor adventure and nature-based experiences positively impact adolescent psychosocial, cognitive, and physical growth and development. Individuals develop new insights into how behaviors affect themselves and others.
Shared experiences in the natural world enhance positive character skills and traits: communication, relatedness, empathy, compassion, trust, resilience, self-determination, autonomy, courage, and integrity.
Awareness of social media and video game design strategies that 'hook' kids. Understanding of UX design methods and 'persuasive design' techniques and their impact on the decisions we make, values we hold, and way we spend our time.
Theme: My (Digital) Life

Learning Outcomes:
At the end of Phase one individuals will be able to:
• Speak openly and honestly with fellow retreat guests and guides;
• Express reflections on current digital habits and preferences, articulated in the creation of each individual's My (Digital) Life;
• Acknowledge the meaning and role the phrase "cyber-bullying" has on My (Digital) Life;
• Comprehend the definitions and understand examples of: digital footprint, digital wellness, cyber-bullying, self-determination, relationships, empathy, relatedness, and the natural world.
Theme: Me, My Values, & My Relationships
Learning Outcomes:
At the end of Phase two individuals will be able to:
• Understand how apps and video games impact the decisions we make, the values we hold, the way we spend our time, and the relationships we have;
• Articulate how everyday decisions others make online can impact our own social and emotional wellness;
• Articulate and empathize how everyday decisions we make online can impact others' social and emotional wellness;
• Express experiences of 'in person' human interaction and contrast it with favorite apps and video game interactions;
Theme: Act! My LIFE, As Defined by ME
Learning Outcomes:
At the end of Phase three individuals will be able to:
• Articulate clear goals and aspirations for a healthier relationship with technology – short term and long term – and mechanisms for accountability;
• Articulate specific personal challenges to achieve goals;
• Identify strategies to overcome personal challenges;
• Identify clear paths to help family, friends, peers and school community create a healthier relationship with technology.
We offer 1, 2, or 3 night field trips for schools. Weekends and weekday nights are available. Pricing varies by length of stay and season, but generally runs between $110-$130 per night, per student. Let us know what dates work best for your group, and we'll customize a proposal to meet your request.
Request more information and we will work with you to customize an overnight trip for your school.
Serving Students & Families in Pittsburgh, Washington D.C., and Baltimore
River Mountain partners with school and community leaders to host free digital wellness presentations for parents and faculty around: teenage screen time, digital wellness, and tech-life balance. If you're interested in hosting a free digital wellness presentation at your school, just let us know.

7:00pm - 8:00pm
Tuesday, March 24
REI Store - Settlers Ridge
600 Settlers Ridge Center Dr.
Pittsburgh, PA 15205
7:00pm - 8:00pm
Thursday, March 26
REI Store - Tysons
8209 Watson Street
McLean, VA 22102
7:00pm - 8:00pm
Wednesday, April 1
REI Store - Columbia
6100 Dobbin Rd, Ste B
Columbia, MD 21045
11:00am - Noon
Saturday, April 4
REI Store - Timonium
63 W Aylesbury Rd
Timonium, MD 21093
11:00am - Noon
Saturday, April 11
REI Store - North Bethesda
610 Rose Ave
North Bethesda, MD 20852
Experience River Mountain
Digital Wellness
Experience, education, reflection and discussion of technology's influence and impact on our relationships, the decisions we make, the way we spend our time, and the values that we hold. Application back at school and home through self-determined goals and an individual digital wellness plan.
Serving Students
Our programming is flexible in order to best meet students and schools where they are on their journey to digital wellness and citizenship.
Application Back at Home
We believe in creating positive impact in the lives of young people. Our programming is aimed at identifying self-determined goals and daily habits that are continued at home through individual media plans.
Safety
Safety of students and staff is our primary concern. All of our guides are professionally certified as Wilderness First Responders and have extensive outdoor education training.
Respect, Equity and Inclusion
River Mountain is a place for everyone. We recognize each student's unique identity, voice, and journey. We are a safe place for all young people to share, grow, discover and and openly share.
Going Beyond
Our adventure-based programming utilizes adventure activities to take individuals out of their comfort zone to forge a bond and trust among peers. These memorable experiences are oriented around emotional learning, personal growth, and behavioral change.
Health and Wellness
Recreational experiences in nature are associated with better health, well-being and cognitive development in adolescents.
Sign Up for Our Newsletter: