Group Digital Wellness Retreats
River Mountain's school programs teach screen time management and digital citizenship to help young people flourish in school and at home. We offer day field trips and overnight programs for young people in grades 3-12. Our impact-driven experiences are focused on safety, leadership, personal growth, wellness, and self-determination.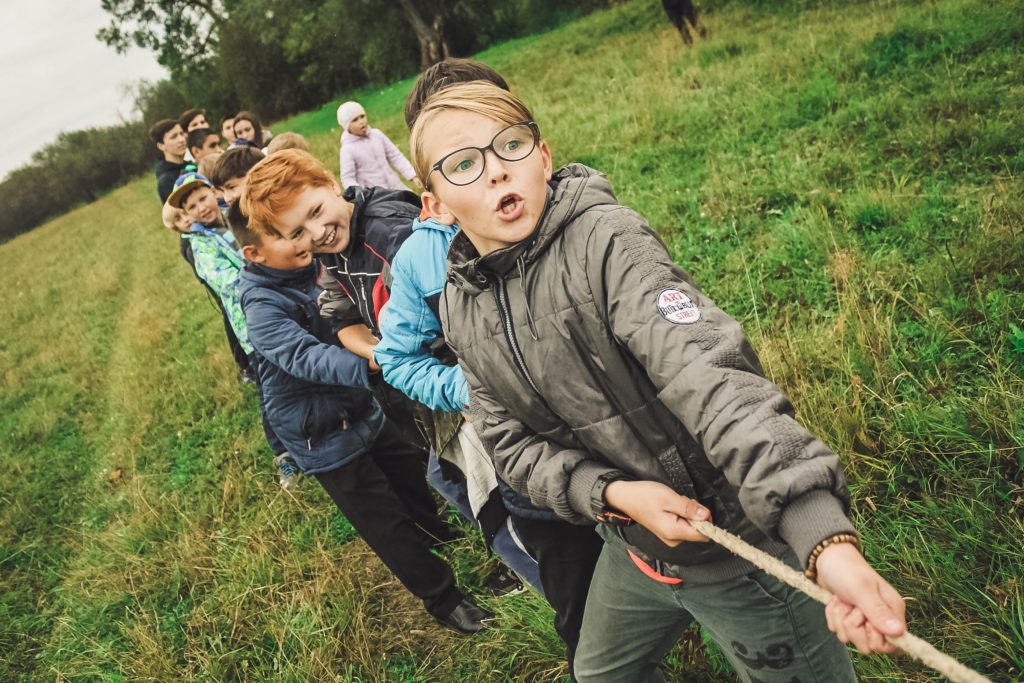 Adventure and education programs
River Mountain offers adventure and educational experiences for schools and groups.
Custom adventure trips include canoeing, hiking, backpacking, fishing, creek snorkeling, caving, orienteering, stargazing, and many more. Tell us what your group wants to do and let our expert guides create the adventure of a lifetime!
For schools and groups interested in environmental education or history programming, below are a couple sample programs that we offer.
1. Wetlands and Watershed
River Mountain's seven natural springs, wetland areas, and Sweet Root Creek are located in the Chesapeake Bay Watershed. Our Wetlands and Watersheds programming examines riparian ecosystems, including water testing, wetland exploration, animal studies, and creek snorkeling.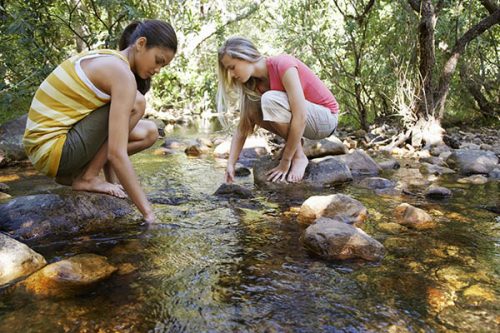 2. The History of Warriors Path
The River Mountain campus is located along historic Warriors Path. Programming focuses on Native American history in the area and includes orienteering, hiking, forest bathing, and forest exploration.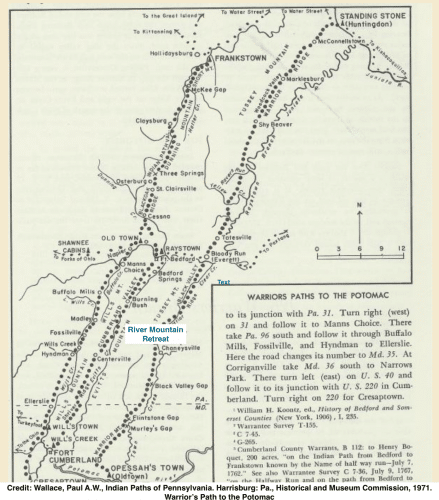 OUR GOALS FOR YOUR SCHOOL'S EXPERIENCE
Safety
Safety of students and staff is our primary concern. All of our guides are professionally certified as Wilderness First Responders and have extensive outdoor education training.
Digital Wellness
Experience, education, reflection and discussion of technology's influence and impact on our relationships, the decisions we make, the way we spend our time, and the values that we hold.
Personal Growth
Our adventure-based programming utilizes adventure activities with groups in order to facilitate social emotional learning, personal growth, and behavioral change.
Health and Wellness
Recreational experiences in nature are associated with better health, well-being and cognitive development in adolescents.
Overnight programs are our hallmark -- students enjoy the comforts of home, including boutique-cabin style sleeping accommodations, hot showers, and healthy meals served in our 1807 log home dining hall.
Pricing for overnight retreats is dependent on group size. Our kitchen staff can accommodate any and all food requests.
Special early bird pricing is available for fall retreats booked before March 31st.
Our typical programming begins at 10:00am and ends at 3:00-3:30pm, but can be adjusted based on travel schedules and individual needs.
Pricing for day field trips is $5 per student without lunch; $9.50 per student with lunch. Teachers and Chaperones are always free (and deserve a big thank you).
Interested in a family trip or brining a group of families to River Mountain? Let us know and we'll design a trip for all age groups to have fun and share outdoor experiences together.  There's no better bonding time than being out in nature!
To enroll your school or group in one of River Mountain's programs, or to learn more, contact Ryan Tyrrell. I'm happy to work with you on all pricing, programming, or food requests. We look forward to you visiting beautiful Black Valley!
Ryan Tyrrell
River Mountain's scenic and secluded retreat is the perfect destination to inspire and reconnect.
We offer accommodations for up to 60 overnight guests in our modern-minimalist cabins. Our unique property, with community and meeting spaces, can be tailored to meet your needs -- whether you're looking for a traditional indoor meeting space, a rustic barn, or a host of inspiring outdoor spaces. On-site dining also allows for menu customization.
To design your next group retreat at River Mountain, please contact us directly.
Ryan Tyrrell
Sign Up for Our Newsletter: