Yoga Flow Pittsburgh and River Mountain are back for summer 2022! Get into the Yoga Flow with us during our 2-night retreat weekends, featuring mountain yoga, good vibes, and the amazing Flow community!
As always, there is no experience necessary! If you need a break from your daily routine or are looking for something fun and can't find any friends to join - that's totally cool. All are welcome.
Summer 2022 Weekend retreats
$575/Person All-Inclusive Retreat
Pay just the 25% deposit to reserve your spot!
Friday, June 24 -Sunday, June 26
Friday, August 19 -Sunday, August 21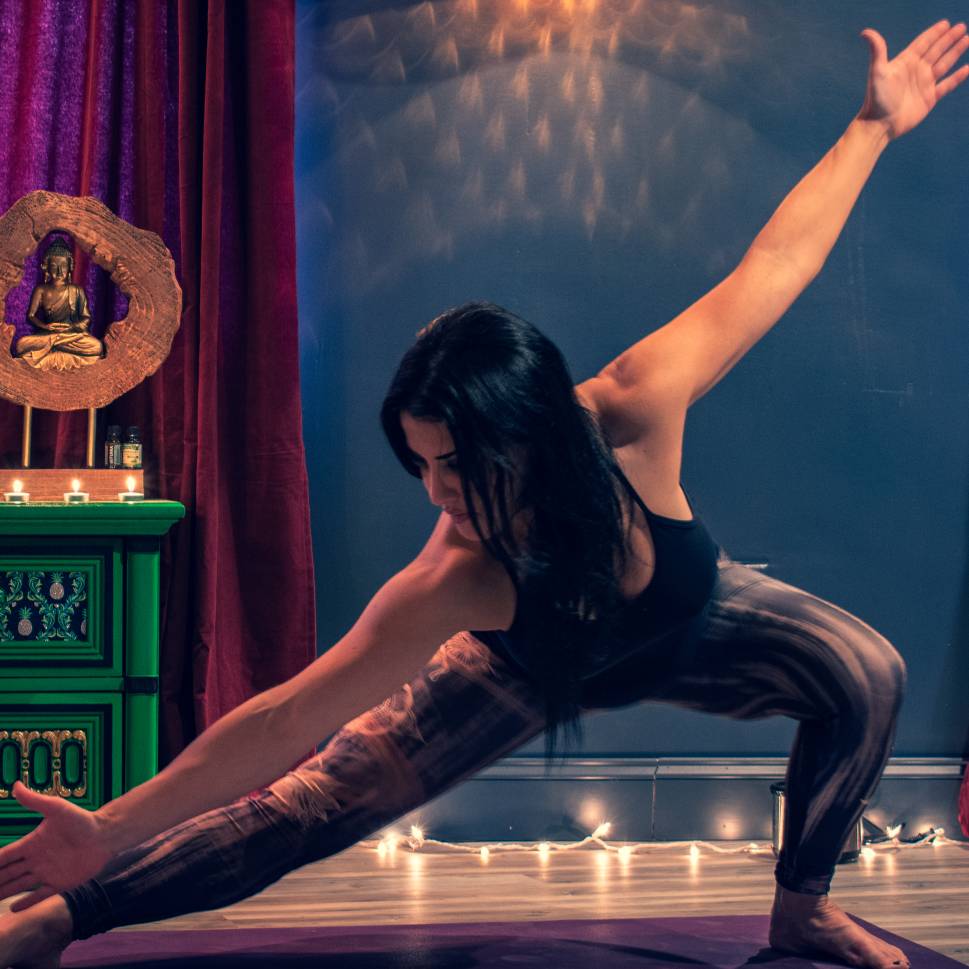 Guided by Dominique+ Yoga Flow Pittsburgh
Dominique has been practicing yoga for the past 18 years. Yoga has completely transformed her life. She was drawn to yoga for the peace and tranquility that she was searching for in her own life, giving her clarity of mind and strength of body. Dominique has witnessed the healing energies that occur when you step onto your mat and let go of the outside world for 75 minutes. Her teaching style combines her light sense of humor and strong intuition to feel what her students need in each class. She teaches you how to release your fears and step into uncharted waters with confidence. You never know what to expect when you step onto your mat. She naturally takes the monotony out of everyday life, letting your soul go on an adventure and your body and mind detox with each and every yoga pose.
Resting on 150 acres, River Mountain is bordered by Sweet Root Creek, Warrior Ridge and Tussey Mountain. River Mountain's stunning spaces are designed for reflection, mindfulness, and good vibrations on your self-care journey. Creekside yoga platforms, a restored barn turned wellness space, and the calm of nature make this the ideal destination for peace and wellness.
Located just a few hours from D.C., Baltimore, and Pittsburgh, in the mountains of Pennsylvania, River Mountain is remote yet easy to access.
Glamping Pod in Shared Cabin Features
Standard Glamping Pod, Sleeps 1 Guest
Expansive Deck with Patio Seating
Top Pod Skylights to Fall Asleep to the Stars
Bedside Windows to Nature
Nestled Among Trees, Meadow + Creek
Mountain Views of Warrior Ridge
Summer 2022 Weekend retreats
$575/Person All-Inclusive Retreat
Pay just the 25% deposit to reserve your spot!
Friday, June 24 -Sunday, June 26
Friday, August 19 -Sunday, August 21
Price Includes
All Retreat Experiences
Wellness Breakfast Saturday + Sunday
Picnic Lunch Saturday
Community Dinner Friday + Saturday
Accommodations Friday and Saturday Nights
Daily Housekeeping
Fresh Linens, Towels, Blankets + Water
Parking
Arrival - Friday from 3PM - 7PM
Departure - Sunday by 11AM
TO RESERVE:
25% Deposit, Non-Refundable Deposit To Book
Remaining Balance Charged 30 Days Prior To Arrival Date
Retreat Payments, Deposit, and Cancellation Policy:
25% non-refundable deposit to reserve. The remaining balance is automatically charged 30 days prior to the retreat start date using the initial card on file used to make the reservation and deposit. If reserving within less than 30 days of retreat start date, the remaining balance is automatically charged within 48 hours after reservation is made.
Please note that because River Mountain retreats are limited to a small number of attendees, to allow for a more personable, intimate experience, our cancellation policy is in place to help guests, hosts, and us alike work together sharing expenses that may arise from unexpected cancellations.
• All deposits are non-refundable.
• Full balance is automatically charged 30 days prior to retreat start date, unless otherwise noted.
• Cancellation requests submitted within 30 days of retreat start date, 50% of the balance, less deposit, will be refunded.
• Within 21 days of your retreat: sorry but no refunds given, no exceptions.
• Any refunds allowed will incur a 3% processing fee.
No one books a retreat with the intention of cancelling it, but unexpected events do occur. Please know that our cancellation policy is designed to mitigate damages and costs incurred to retreat hosts and River Mountain in order to maintain the retreat experience and affordability for other retreat guests. Exceptions cannot be made for any reason, including weather, injury/illness, or personal emergencies. No refunds or credits for failure to attend or failure to complete the retreat, or for arriving late or leaving early.
For reservations or general questions
Sign Up for Our Newsletter: