The Renewed Nurse Retreat
Hosted by Nurse Meg & Nurse Em
If you're ready to exhale, unwind, let down and simply BE- this retreat is for you. Open to all those that work in healthcare these two days allow you to soak up nature and let your pulse slow down.
With over 150 acres to hike, lay in a hammock, journal, think, turn your face to the sun, sip a glass of wine, and watch the river slip by - this is YOUR time.
With no set agenda you can do as much or as little as you'd like- we're just so happy you're here. You give so much of yourself and these two days are meant for well supported rest and relaxation.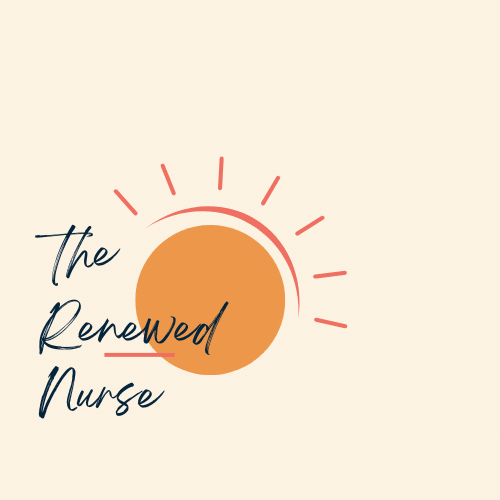 All-inclusive

3-day, 2-night retreat
Glamping Pod for One Person - $535
25% Deposit To Reserve
Remaining balance charged September 4, 2023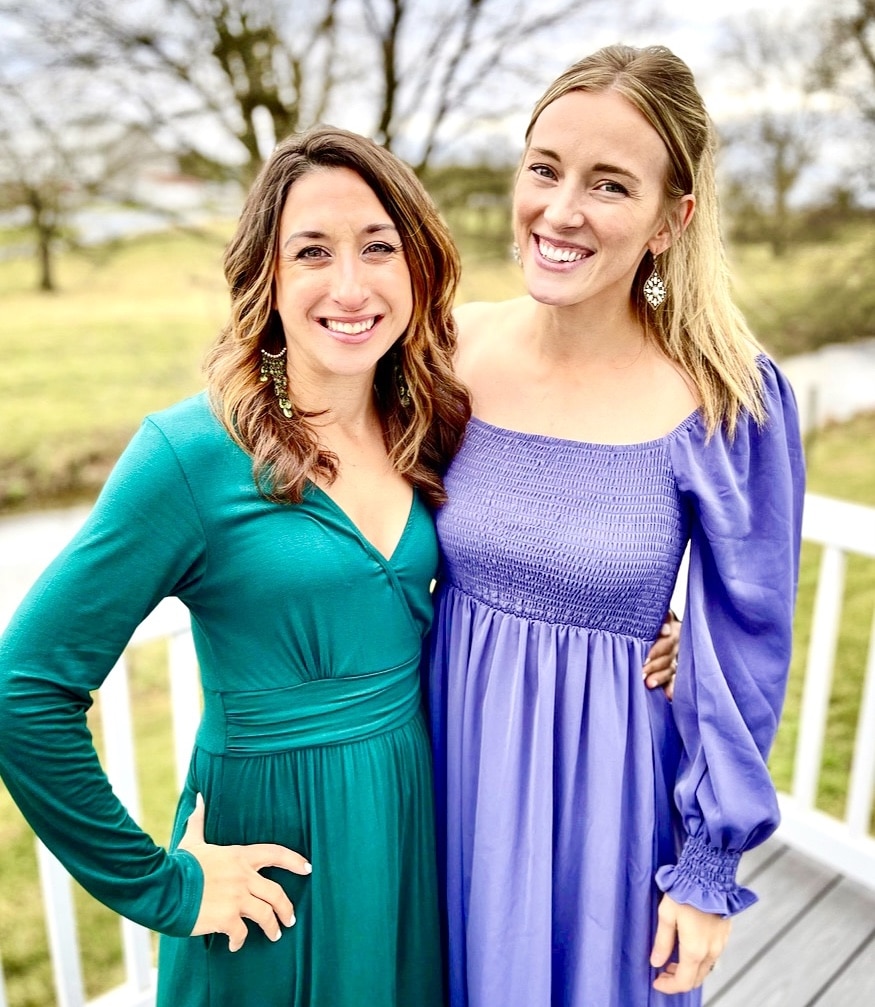 I started my career in the ICU but have since transitioned to the perioperative world.
I love to travel internationally, read good books, talk to you about your dogs, eat good food, have the sun on my face and dirt under my nails, and spend time with Jesus.
I love The Renewed Nurse because of the space to share, encourage, spread light & love, and remind us that we're not alone. We are known, loved, and have incredible gifts to offer. My prayer is that TRN will remind all of us of this often.
In true nurse fashion, I'm a constant learner and "wanna be nerd" at heart. I started out in surgical IMC/step down unit, then transitioned to ICU and now a travel nurse. My heart is framed in a love and longing for international medical missions, palliative/hospice care and simply giving every patient a voice of their own.
Gift giver at heart, but that can never be replaced with quality time together. I'm all about my little human and husband, lifting/working out and sunshine. Dogs and coffee make the world go round.
Thanking Jesus for this platform and the ability to freely lift Him up in our every day actions.
Resting on 150 acres, River Mountain is bordered by Sweet Root Creek, Warrior Ridge and Tussey Mountain. River Mountain's stunning spaces are designed for reflection, mindfulness, and good vibrations on your self-care journey. Creekside yoga platforms, a restored barn turned wellness space, and the calm of nature make this the ideal destination for peace and wellness.
Located just a few hours from D.C., Baltimore, and Pittsburgh, in the mountains of Pennsylvania, River Mountain is remote yet easy to access.
Glamping Pod in Shared Cabin Features
Standard Glamping Pod, Sleeps 1 Guest
Expansive Deck with Patio Seating
Top Pod Skylights to Fall Asleep to the Stars
Bedside Windows to Nature
Nestled Among Trees, Meadow + Creek
Mountain Views of Warrior Ridge
The Renewed Nurse Retreat
$535/Person All-Inclusive Retreat
Pay just the 25% deposit to reserve your spot!
Remaining balance charged September 4th.
October 4 - 6, 2023
Tuesday - Thursday
Retreat Inclusions
All Retreat Experiences
Accommodations Wednesday + Thursday Nights
Wellness Breakfast Thursday + Friday
Farm Table Lunch Thursday
Community Dinner Wednesday + Thursday
Campfire + S'mores
Daily Housekeeping
Fresh Linens, Towels, Blankets + Water
Free Parking + Fiber Internet Wi-Fi
Arrival - Wednesday, October 4th from 3PM - 7PM
Departure - Friday, October 6th at 11AM
25% Non-refundable deposit to reserve. Remaining balance automatically charged September 4, 2023 or 48 hours after reservation is made if booking after September 4th.
Retreat Policies, Payments, Deposit, and Cancellations:
DOGS ARE NOT PERMITTED ON RETREATS. This is for the safety and wellness of the dog and other guests joining the retreat.
25% non-refundable deposit to reserve. The remaining balance is automatically charged 30 days prior to the retreat start date using the initial card on file used to make the reservation and deposit. If reserving within less than 30 days of retreat start date, the remaining balance is automatically charged within 48 hours after reservation is made.
Please note that because River Mountain retreats are limited to a small number of attendees, to allow for a more personable, intimate experience, our cancellation policy is in place to help guests, hosts, and us alike work together sharing expenses that may arise from unexpected cancellations.
• All deposits are non-refundable.
• Full balance is automatically charged 30 days prior to retreat start date, unless otherwise noted.
• Cancellation requests submitted more than 30 days from retreat arrival date, non-refundable deposit due.
• Cancellation requests submitted less than 30 days from retreat arrival date, full balance is due.
• Any refunds allowed will incur a 3% processing fee.
No one books a retreat with the intention of cancelling it, but unexpected events do occur. Please know that our cancellation policy is designed to mitigate damages and costs incurred to retreat hosts and River Mountain in order to maintain the retreat experience and affordability for other retreat guests. Exceptions cannot be made for any reason, including weather, injury/illness, or personal emergencies. No refunds or credits for failure to attend or failure to complete the retreat, or for arriving late or leaving early.
For reservations or general questions
Sign Up for Our Newsletter: