Raise your vibration Retreat
Release • Reconnect • Renew
$850 Early Bird Rate in All-Inclusive Glamping Pod until March 1st.
The experience you have been waiting for is finally here. Join us for 4 days in the beautiful mountains of Pennsylvania as we release, reconnect and renew. Daily movement, guided hikes, cedar soaking tubs and more will fill our days. Happy hour, cozy campfires and delicious s'mores every evening. Join us to release what no longer serves you. Reconnect with your authentic self and renew your passions and desires.
All-inclusive 4-day, 3-night retreat
Friday, April 28th - Monday, May 1, 2023
25% deposit to reserve. Remaining balance charged March 28th.
Early Bird All-Inclusive Pod for One, $850/person
I first found yoga when my friend invited me to join her at a small local studio in our town. The way I felt following the class changed my life forever. After considering getting my 200 RYT, I stumbled upon a training for Buti Yoga, which is a magical blend of yoga, strength and conditioning and dance, and decided it was the perfect fit for my teaching style. I decided to travel to Hawaii to study for my 200 RYT. That adventure helped me to step out of my comfort zone and make some of the most amazing friendships and connections.
Upon returning from Hawaii, I began to teach my very own classes in that same small studio where I took my very first class. As these classes continued to grow with my unique style being new to the area, I found my own space to open my first studio. Four years later my studio has grown and so have I. I completed my 500 RYT as well as my personal trainer certification and have become a Master Trainer for Buti Yoga.
My studio is a warm and inviting space where all are welcome and no one is judged. We strive to create an environment where everyone feels safe to be their authentic self. We love to support people on their journey to a healthy and happy lifestyle where our focus is not a number on the scale, but the joy in our hearts. Our studio name Kula is Sanskrit for community, which is exactly what we have created.
Everyday I look forward to meeting new faces and growing our supportive community!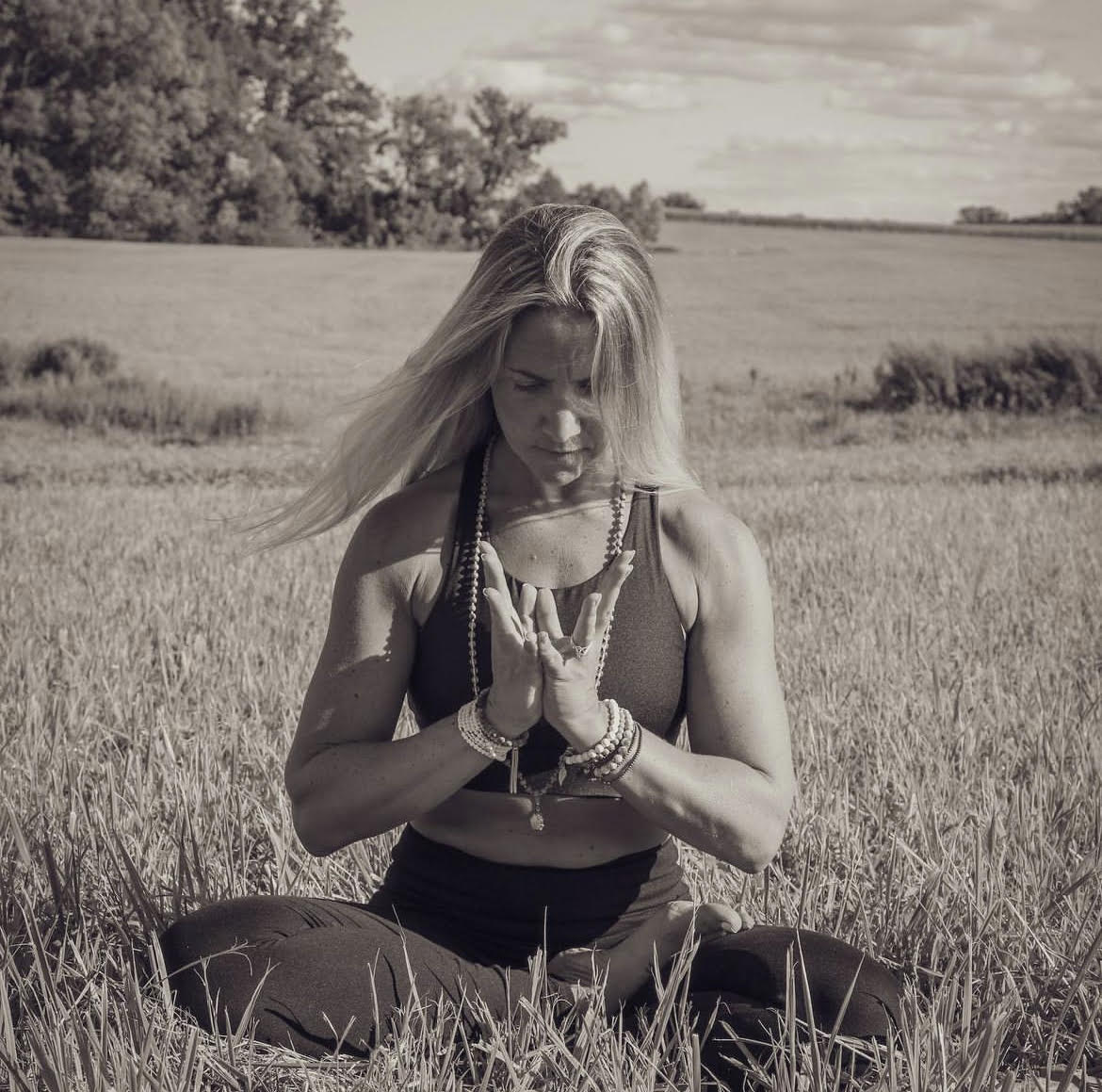 Resting on 150 acres, River Mountain is bordered by Sweet Root Creek, Warrior Ridge and Tussey Mountain. River Mountain's stunning spaces are designed for reflection, mindfulness, and good vibrations on your self-care journey. Creekside yoga platforms, a restored barn turned wellness space, and the calm of nature make this the ideal destination for peace and wellness.
Located just a few hours from D.C., Baltimore, and Pittsburgh, in the mountains of Pennsylvania, River Mountain is remote yet easy to access.
Glamping Pod in Shared Cabin Features
Glamping Pod, Sleeps 1 Guest
Expansive Deck with Patio Seating
Top Pod Skylights to Fall Asleep to the Stars
Bedside Windows to Nature
Nestled Among Trees, Meadow + Creek
Mountain Views of Warrior Ridge
Raise your vibration retreat
Release • Reconnect • Renew
25% DEPOSIT TO RESERVE. REMAINING BALANCE CHARGED MARCH 28TH.
APRIl 28th - May 1, 2023
Thursday - Sunday
Retreat Inclusions
All Retreat Experiences
Accommodations Friday + Saturday + Sunday Nights
Wellness Breakfast Saturday + Sunday + Monday
Farm Table Lunch Saturday + Sunday
Community Dinner Friday + Saturday + Sunday
Campfire + S'mores
Daily Housekeeping
Fresh Linens, Towels, Blankets + Water
Free Parking + Fiber Internet Wi-Fi
Arrival - Friday, April 28th from 3PM - 7PM
Departure - Sunday, May 1st at 11AM
Retreat Policies, Payments, Deposit, and Cancellations:
DOGS ARE NOT PERMITTED ON RETREATS. This is for the safety and wellness of the dog and other guests joining the retreat.
25% non-refundable deposit to reserve. The remaining balance is automatically charged 30 days prior to the retreat start date using the initial card on file used to make the reservation and deposit. If reserving within less than 30 days of retreat start date, the remaining balance is automatically charged within 48 hours after reservation is made.
Please note that because River Mountain retreats are limited to a small number of attendees, to allow for a more personable, intimate experience, our cancellation policy is in place to help guests, hosts, and us alike work together sharing expenses that may arise from unexpected cancellations.
• All deposits are non-refundable.
• Full balance is automatically charged 30 days prior to retreat start date, unless otherwise noted.
• Cancellation requests submitted more than 30 days from retreat arrival date, non-refundable deposit due.
• Cancellation requests submitted less than 30 days from retreat arrival date, full balance is due.
• Any refunds allowed will incur a 3% processing fee.
No one books a retreat with the intention of cancelling it, but unexpected events do occur. Please know that our cancellation policy is designed to mitigate damages and costs incurred to retreat hosts and River Mountain in order to maintain the retreat experience and affordability for other retreat guests. Exceptions cannot be made for any reason, including weather, injury/illness, or personal emergencies. No refunds or credits for failure to attend or failure to complete the retreat, or for arriving late or leaving early.
For reservations or general questions
Sign Up for Our Newsletter: