Pure Toms River Yoga Retreat
Relax, rejuvenate and explore with Pure Toms River Yoga at River Mountain on this 3-night yoga retreat. An inclusive yoga and wellness weekend, Pure Toms River Yoga welcomes you to this fall yoga retreat. A retreat where daily yoga practice coincides with open space and fresh air in the mountains of Pennsylvania.
Join us Thursday, October 5 - Sunday, October 8, 2023
Pay just a 25% deposit today to reserve your spot!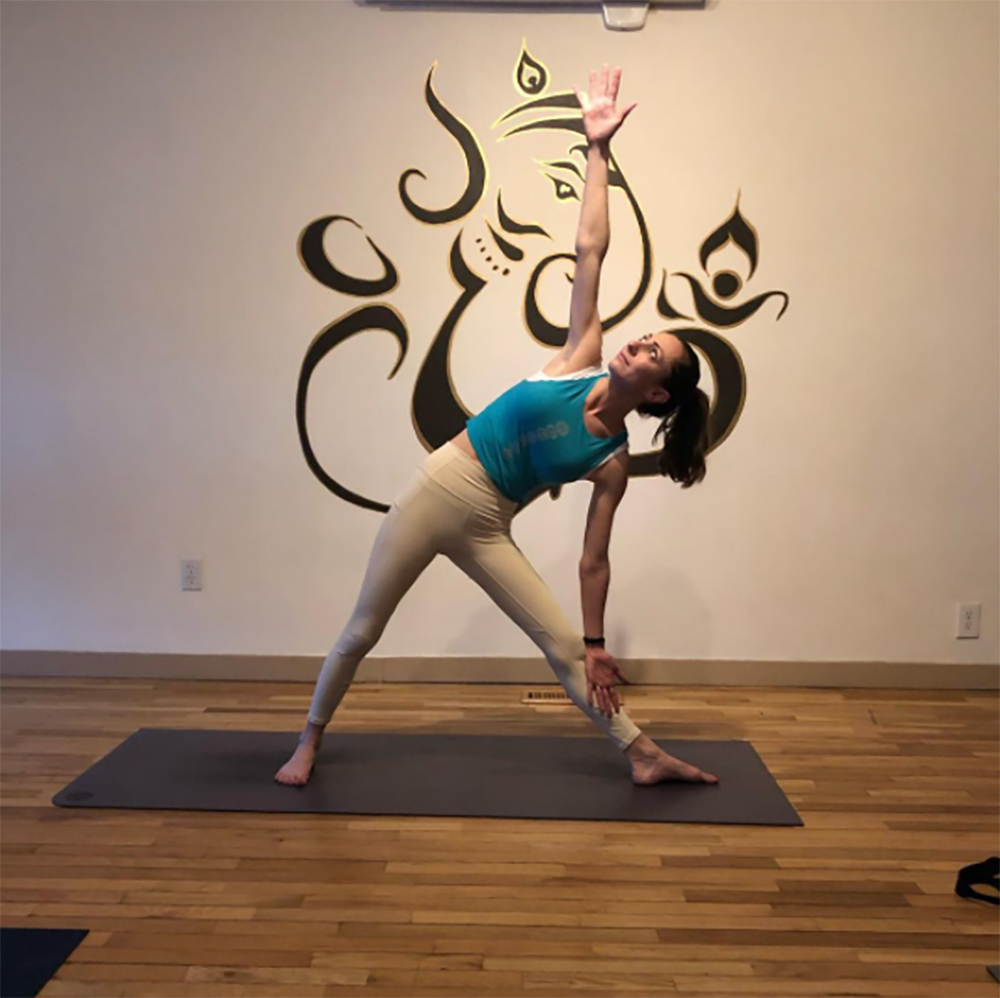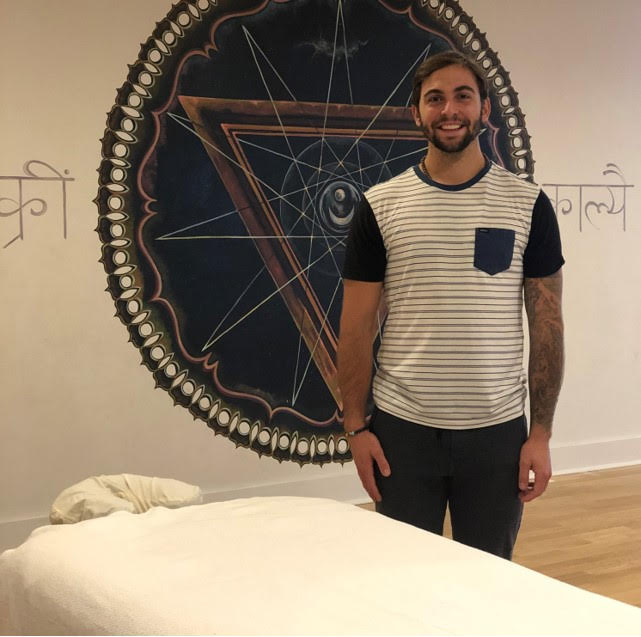 Guided by Ashley + RyanPure Toms River Yoga
Ashley, E-RYT 200 and Owner of Pure Toms River Yoga, has immersed herself in the journey of self-exploration through Yoga. When she first stepped onto a mat and noticed the immediate release of tension in her physical body. As she continued taking classes, she noticed how much more relaxed her mind was and how to manage stress better. This realization sparked her to continue to learn about the philosophy of yoga. Through her passion for the practice, she decided to commit to sharing what she has learned in hopes that her students learn to live their lives to the fullest. Ashley's classes challenge students to step out of their comfort zone and to have breakthroughs for the mind, body, and soul. Ashley continues to engage in training and develop herself to provide a different experience in classes and provide yoga to everyone. Community and Supporting Local is important to Ashley and through her studio she provides a way to give back through donation classes for different non-profit organizations, offering free veterans classes, and offering volunteer her time to teach for local organizations.
Ryan found yoga during a time where he was immersed in finding the most functional way to create movement patterns using the mind and body. Discovering the freedoms of yoga took Ryan to a place unimaginable where he found a deeper connection to the soul and spirit of a variety of yogic traditions.  Eventually, leading him into vast new rituals of expansion through the connection of breath and movement.  Using his background of mathematics and movement culture and bringing them to yoga, taking anatomy of the body and meditation to explore levels of consciousness to cross onto a physical plane in which to open and align the body and spirit.  Ryan's teaching style incorporates his asana obsession, meditation, and life experiences, and molds that with the knowledge of Summer Quashie, Jerry Saluti, and Yulady Saluti under whom he did his 200-hour RYT to create a platform for all to come to open and align. Since 200-hour RYT he continues to immerse himself in training and also received his Massage Therapist license. Founder of Kinnect Up Ryan works on Dynamic Bodywork to bring your body into balance. Ryan will be your Massage Therapist for the weekend.
Resting on 150 acres, River Mountain is bordered by Sweet Root Creek, Warrior Ridge and Tussey Mountain. River Mountain's stunning spaces are designed for reflection, mindfulness, and good vibrations on your self-care journey. Creekside yoga platforms, a restored barn turned wellness space, and the calm of nature make this the ideal destination for peace and wellness.
Located just a few hours from D.C., Baltimore, and Pittsburgh, in the mountains of Pennsylvania, River Mountain is remote yet easy to access.
Modern Design to Align with the Body's Circadian Rhythm
Standard Glamping Pod - Sleeps 1 Guest
Expansive Windows
Natural Light
Nestled in the Peace of Black Valley
Epic Mountain Views of Warrior Ridge
Bedding, Linens + Towels
Located in Shared Cabin
2 Full, Private Bathrooms in Shared Cabin
Filtered Water
Fiber WiFi Internet

Rates
Pay just a 25% deposit today to reserve your spot!
$875 Retreat Package for One
One-Person Retreat with Accommodations in a Standard Glamping Pod.
Retreat Includes:
All Retreat Experiences
Wellness Breakfast Friday, Saturday, and Sunday Morning
Community Dinner Thursday, Friday, and Saturday Evening
Accommodations Thursday, Friday, and Saturday Night
Daily Housekeeping
Fresh Linens, Towels, Blankets + Water 
Parking
Arrival - Thursday, October 5th from 3PM - 7PM
Departure - Sunday, October 8th at 11AM
Pure Toms River Yoga Retreat Deposit + Balance:
A non-refundable 25% deposit is required at the time of booking, which is applied to the total amount.
The remaining balance will be charged September 5, 2023. For reservations after September 5th, the remaining balance will be charged within 48 hours of the reservation being made.
Retreat Policies, Payments, Deposit, and Cancellations:
DOGS ARE NOT PERMITTED ON RETREATS. This is for the safety and wellness of the dog and other guests joining the retreat.
25% non-refundable deposit to reserve. The remaining balance is automatically charged 30 days prior to the retreat start date using the initial card on file used to make the reservation and deposit. If reserving within less than 30 days of retreat start date, the remaining balance is automatically charged within 48 hours after reservation is made.
Please note that because River Mountain retreats are limited to a small number of attendees, to allow for a more personable, intimate experience, our cancellation policy is in place to help guests, hosts, and us alike work together sharing expenses that may arise from unexpected cancellations.
• All deposits are non-refundable.
• Full balance is automatically charged 30 days prior to retreat start date, unless otherwise noted.
• Cancellation requests submitted more than 30 days from retreat arrival date, non-refundable deposit due.
• Cancellation requests submitted less than 30 days from retreat arrival date, full balance is due.
• Any refunds allowed will incur a 3% processing fee.
No one books a retreat with the intention of cancelling it, but unexpected events do occur. Please know that our cancellation policy is designed to mitigate damages and costs incurred to retreat hosts and River Mountain in order to maintain the retreat experience and affordability for other retreat guests. Exceptions cannot be made for any reason, including weather, injury/illness, or personal emergencies. No refunds or credits for failure to attend or failure to complete the retreat, or for arriving late or leaving early.
For reservations or general questions
Sign Up for Our Newsletter: