Get *Well* Away Wellness Retreat
The Get Well Away mission is to cultivate space and experiences for leaders of color to better balance their healing and joy while creating impact.
Please join us from Thursday, November 12th - Sunday, November 14th, 2021.
Our vision is to join the current renaissance led by people of color, where we gather together to rebuild worlds, restructure our communities, and design for a future filled with creativity and rest.
A weekend wellness retreat highlighting mindful connection to self and community in the great outdoors at River Mountain.
Co-ed attendees, network building, discussions on balancing wellness while running a business, and cultivation of a supportive community.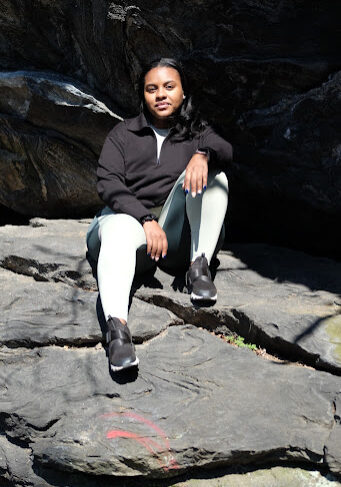 BRANDI AULSTON
Founder, Hike + Heal
Brandi Aulston MHA, MHE is a Wellness Entrepreneur, Health Educator and Coach. She is an advocate of all things that support your healing & wellbeing. Brandi always knew that she wanted to leave a purposeful and intentional mark on her city of Philadelphia, but she struggled to discover what that would be. After discovering a multitude of green spaces that were under utilized by mainly people of color, she made it her duty to fill the gap. Her desire for wellness promotion led her into finding and operating her own hiking & wellness organization, Hike+Heal Wellness, LLC designed for women to thrive in community.
Hike + Heal is a women's hiking hive, curating healing hikes and experiences to increase physical, mental + spiritual health. This group was created to build a community of women who want to prioritize their overall wellbeing. Hike + Heal is a safe space for women to share their stories, while fostering a strong sense of community, and making self-care outdoors accessible to all.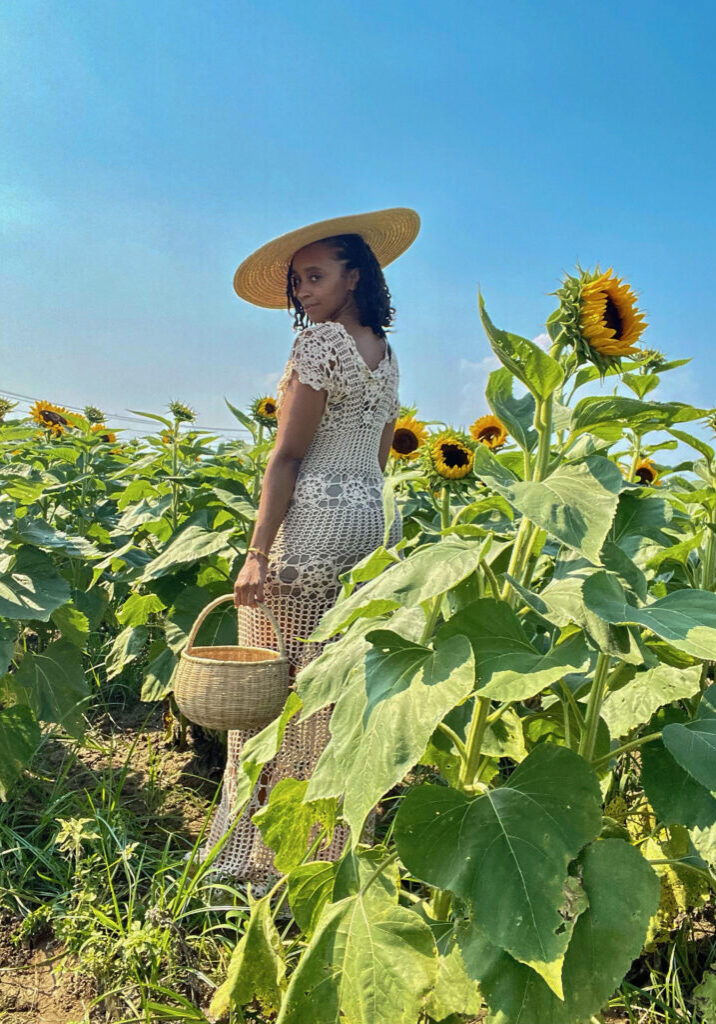 CHRYSTIN BUNION
Founder, Greenwood Collective
Chrystin Bunion is a Philadelphia native dedicated to creating spaces for people of color to thrive. Chrystin has worked in marketing and brand strategy for luxury editorial brands VOGUE, W Magazine, ELLE and Ralph Lauren. Additionally, her background in social impact extends to her contributions working with the National Kidney Foundation and the iMentor NYC program in the areas of brand partnerships, event production, mentorship and editorial writing. As Chrystin found her niche, she noticed a void in the Philadelphia community - a lack of representation in spaces created for the advancement of entrepreneurs and innovators of color, thus, The Greenwood Collective was born.
In homage to the late Black Wall Street, The Greenwood Collective is a non-profit incubator platform designed to empower the next generation of innovators and business owners. The Greenwood Collective merges social experiences, financial literacy, and mentorship to form an ecosystem of Black & Brown ownership that reimagines economic mobility within its community.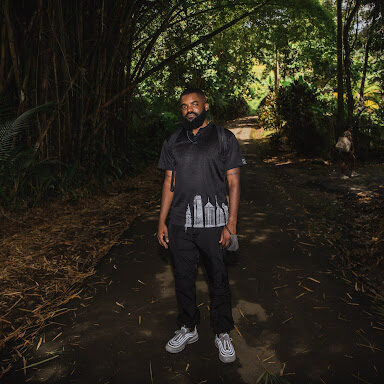 WILLIAM TOMS
Visionary Entrepeneur
Philadelphia, PA
William Tyrone Toms is an award-winning entrepreneur from Philadelphia, Pennsylvania. After starting his first company at the age of 21, Will Toms has quickly made a name for himself in the region's startup community at the intersection of culture & economics. He is the Co-Founder & Chief Creative Officer of REC Philly, serving as the visionary + strategist behind the company's endeavors.
In under four short years he and his business partner Dave Silver have grown REC to almost 20 employees and raised over $3M dollars to scale their socially-driven business model from a warehouse in North Philadelphia to a state-of-the-art facility in Center City. Will's vision is to scale REC's model of "a gym membership for creatives" to span across international communities, establishing a network of 100,000 independent creators that all have access to the resources, strategies and opportunities necessary to own their future.
He currently serves as a board member of three non-profit organizations fighting structural inequality, food insecurity in inner-city neighborhoods and more. With his background in communication and economics, William takes pride in ensuring that all of his efforts are centered around democratizing access and opportunity for young, passionate people of color.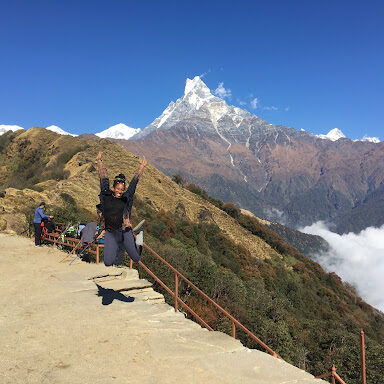 LAUREN USHER
Intentional Marketing Strategist
New Orleans, LA
Lauren Usher is a Public Relations and Marketing Strategist who partners with entrepreneurs and brands to tell their story and connect to their audience in meaningful ways.
Hailing from Chicago, Illinois, Lauren attended undergraduate school at the University of Pennsylvania. Graduating with a B.A. in Philosophy, Politics, and Economics, she began a career in communications- first within the luxury fashion industry working with brands such as Yves Saint Laurent and Tom Ford, then as a consultant across sectors such as music, education, and non-profit.
A descendant of J.B. Stradford, a prominent entrepreneur and hotelier in Tulsa's Black Wall Street, Lauren heads communication for the Stradford family. She was recently honored to introduce President Joe Biden before the nation as he became the first president to visit Tulsa in the 100 years since the tragic race massacre.As a world traveler and often digital nomad, Lauren strives to weave freedom, purpose, and service into the concept of "work", hosting arts events and speaking on healing modalities that move people into deeper relationships such as meditation, visualization practices, and tarot divination.
MARIE + MAX LAVIZZO-MOUREY
Chefs + Owners of Good Food
Philadelphia, PA
Husband and wife duo, Marie and Max, are Philadelphia natives with passions for cooking and of course eating! After several years working under amazing chefs, Marie realized that food was love. Good Food is all about technique and care that's put into the ingredients and the feeling of sharing it through Good Food.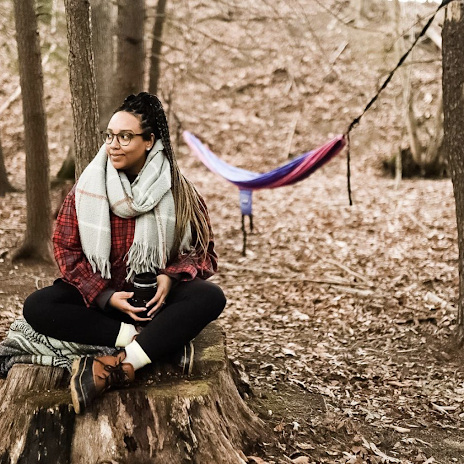 SHAKIRA HUNT
Retreat Photographer
Wilmington, DE
Shakira Hunt, photographer, designer, and creative director, cultivator of good energy, thrives in creative community. She has a background in interior architecture and practices both design, and branding photography in her fulltime entrepreneurial practice. She highly values social interaction, seen through my committed affiliations and new collective partnership with the Delaware Contemporary Museum, IIDA and the ACE mentoring program. Since stepping into full time entrepreneurship as a creative, lifestyle, and branding photographer, she focuses on capturing the culture and essence of community within brands and organizations. Through the practice and development of this body of work, she has found tremendous value in the development of "personal work" and strategically building in time for rest and pause.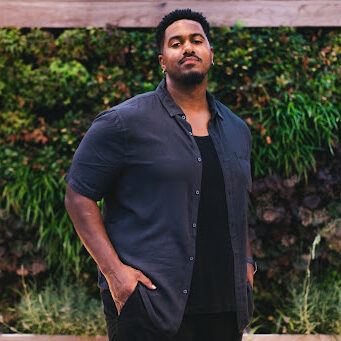 JULIAN WILLINGHAM
Retreat Cinematographer
Bear, DE
Julian is a photographer and cinematographer that mainly focuses on portraits, brands and documentation. Based out of Bear, Delaware he has deep ambitions in creating a community revolving around cultivating creativity and education in photography and cinematography. With years of experience in the creative industry he strives to tell the stories of his clients in a unique way that brings their visions to life. Besides the love of photo and video he has a deep passion for all things involving Coffee, Bourbon and Jazz Music.
Resting on 150 acres, River Mountain is bordered by Sweet Root Creek, Warrior Ridge and Tussey Mountain. River Mountain's stunning spaces are designed for reflection, mindfulness, and good vibrations on your self-care journey. Creekside yoga platforms, a restored barn turned wellness space, and the calm of nature make this the ideal destination for peace and wellness.
Located just a few hours from D.C., Baltimore, and Pittsburgh, in the mountains of Pennsylvania, River Mountain is remote yet easy to access.
Modern Design to Align with the Body's Circadian Rhythm
Standard Glamping Pod - Twin Size Bed - Sleeps 1 Guest
7' x 7' Private Pod with Curtain Closure
Expansive Windows
Natural Light
Nestled in the Peace of Black Valley
Epic Mountain Views of Warrior Ridge
Bedding, Linens + Towels
Shared Bathrooms
Filtered Water
Fiber WiFi Internet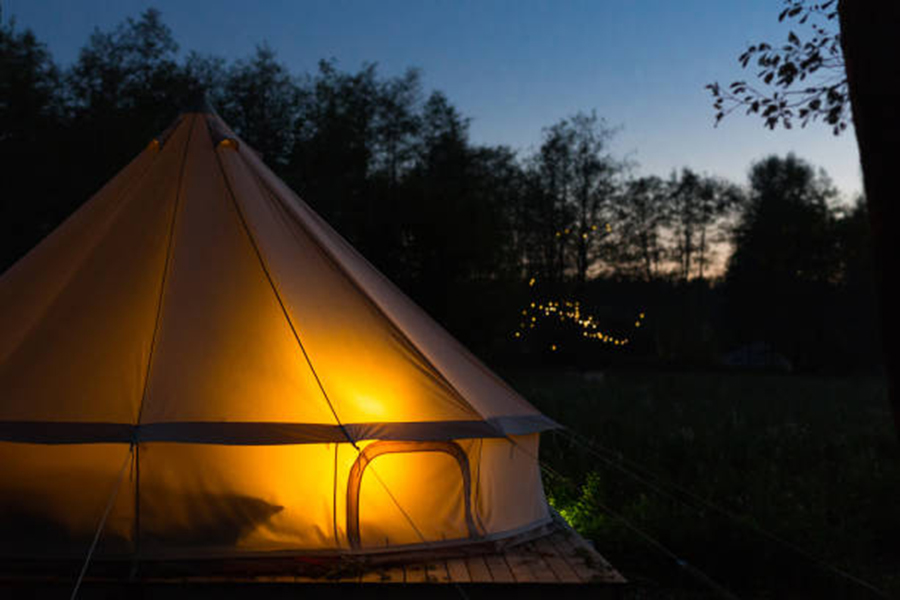 Private Space, For Two People
Two Queen Beds
Picturesque Views of Tussey Mountain
Exterior Door Opens to Meadow Views
Heated
Electricity
Bedding, Linens + Towels
Shared Indoor Bathrooms + Showers Nearby
Filtered Water Nearby
Fiber WiFi Internet
Fridge, Freezer + Microwave Nearby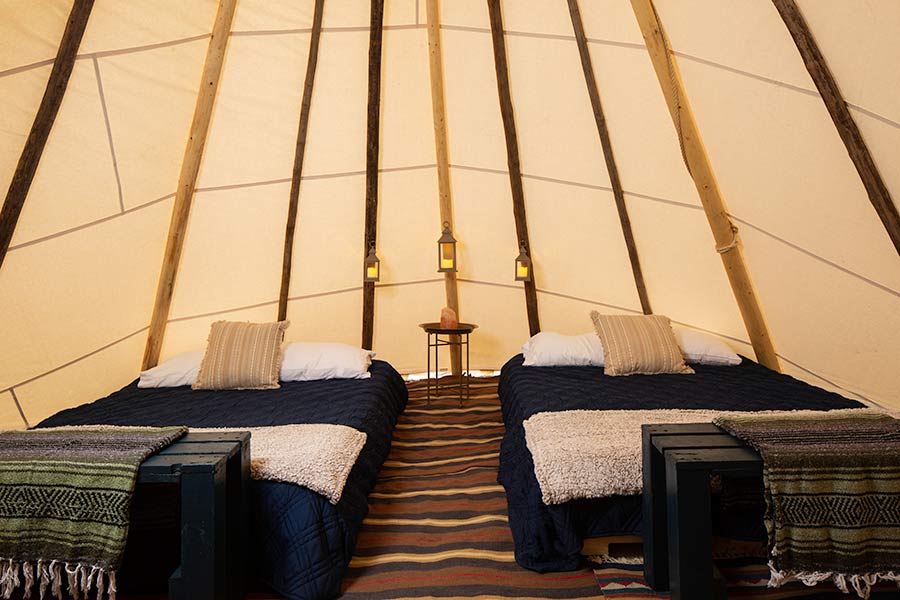 Private Space, For Two People
Two Queen Beds
Picturesque Views to Warrior Ridge + Warrior Path
Exterior Door Opens to Meadow Views
Heated
Electricity
Bedding, Linens + Towels
Shared Indoor Bathrooms + Showers Nearby
Filtered Water Nearby
Fiber WiFi Internet
Fridge, Freezer + Microwave Nearby
Price Includes:
All Retreat Experiences
Breakfast Saturday and Sunday Morning
Community Dinner Friday and Saturday Evening
Accommodations Friday and Saturday Night
Daily Housekeeping
Fresh Linens, Towels + Blankets
Parking
Arrival - Friday, November 12th arrival begins at 1PM, programming at 4PM
Departure - Sunday, November 14th at NOON
A 25% deposit is required at the time of booking, which is applied to the total amount. Remaining balance automatically charged October 12, 2021 or 48 hours after reservation is made if booking after October 12.
Guests are required to provide proof of a negative COVID test taken at least 48 hours prior to arrival, regardless of vaccination status, to the retreat hosts.
For reservations or general questions
Sign Up for Our Newsletter: