"And all at once summer collapsed into fall."
Oscar Wilde 
A weekend experience created to slow down & allow time to appreciate the change & transition of the seasons. The crisp autumn air & the changing of leaves. Join us for an adventure in the mountains of Bedford County, Pennsylvania.
Proceeds from this event to benefit ( r I s e ) . A foundation created to meet the needs of women & their families.  Right where they're at. Giving them the promise & hope that there is life after despair. Helping her ( r I s e ) one experience at a time.
Join UsThursday, October 21 – Sunday, October 24
All-Inclusive3 Night Retreat
Hosted byJennifer ZimmermanFounder of ( r I s e )
Jennifer, an interior designer by trade, was born & raised just outside of Pittsburgh, Pennsylvania, and that's where you can find her when she's not off traipsing the countryside. She is the mother of four beautiful & adventurous children who are all located just north, south, east, and west of her. ( r I s e ) . was created to meet the needs of women in whatever capacity necessary. Working alongside private organizations & government agencies that aid in the care of battered women & children, women & children involved in human trafficking, and the women & children that have been affected by drug & alcohol addiction just to name a few. She knows "need" & that knowledge has compelled her to create space for women to recognize & become their best, most true selves. Whether that's by creating an actual physical space where women can go for services and/or safety or by creating experiences that allow her to see herself in a way that she's never seen herself before. Powerful & capable. Whatever the need, it will be met with kindness, care, and compassion. But most importantly love.
Guided Mid-State Trail Hike
Yoga
Historical Wander
Wine Tasting
Chef Dinner
Campfires + S'mores
Stargazing
Resting on 150 acres, River Mountain is bordered by Sweet Root Creek, Warrior Ridge and Tussey Mountain. River Mountain's stunning spaces are designed for reflection, mindfulness, and good vibrations on your self-care journey. Creekside yoga platforms, a restored barn turned wellness space, and the calm of nature make this the ideal destination for peace and wellness.
Located just a few hours from D.C., Baltimore, and Pittsburgh, in the mountains of Pennsylvania, River Mountain is remote yet easy to access.
$575 PER PERSON, PLUS TAX
Modern Design to Align with the Body's Circadian Rhythm
Standard Glamping Pod - Sleeps 1 Guest
Expansive Windows
Natural Light
Nestled in the Peace of Black Valley
Epic Mountain Views of Warrior Ridge
Bedding, Linens + Towels
Located in Shared Cabin
Shared Bathrooms
Filtered Water
Fiber WiFi Internet

$1150 FOR TWO PEOPLE, PLUS TAX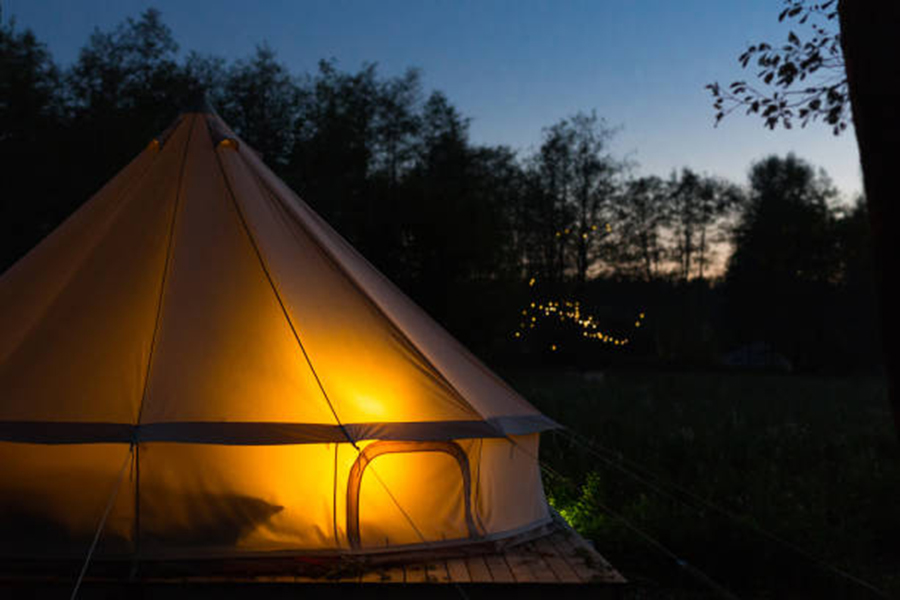 Two Queen Beds
Picturesque Views of Tussey Mountain
Exterior Door Opens to Meadow Views
Heated
Portable Charging Station
Bedding, Linens + Towels
Shared Indoor Bathrooms + Showers Nearby
Filtered Water Nearby
Fiber WiFi Internet
Fridge, Freezer + Microwave Nearby
All-Inclusive Retreat
$575 PER PERSON, PLUS TAX Accommodations include a standard glamping pod for one person.
$1150 FOR TWO PEOPLE, PLUS TAX Accommodations include a private glamping tent for two people.
Included in Your Package:
All Retreat Experiences
Accommodations Thursday, Friday + Saturday Nights
Wellness Breakfast Friday, Saturday + Sunday
Farm Table Lunch Friday + Saturday
Community Dinner Thursday, Friday + Saturday
Campfire + S'mores
Daily Housekeeping
Fresh Linens, Towels, Blankets + Water 
Free Parking + Fiber Internet Wi-Fi
Arrival - Thursday, October 21st from 3PM - 7PM
Departure - Sunday, October 24th at 11AM
25% Non-Refundable Deposit to Reserve Your Spot
Remaining balance automatically charged September 21, 2021. If the reservation is made after September 21, the full balance will be charged within 48 hours of reservation date.
To enhance the safety of all participants, full COVID vaccinations or a negative COVID test 72 hours prior to arrival is required.
For reservations or general questions
Sign Up for Our Newsletter: