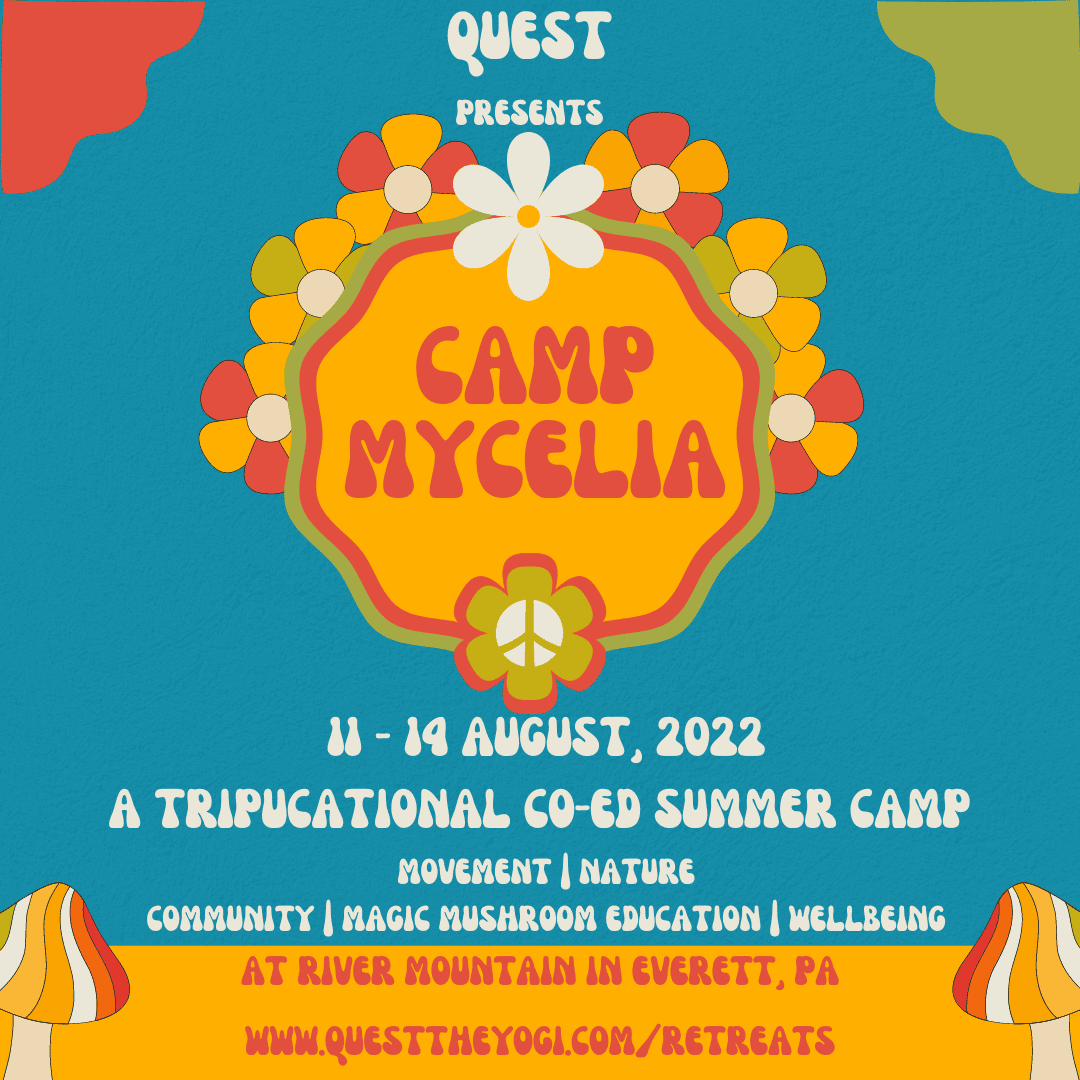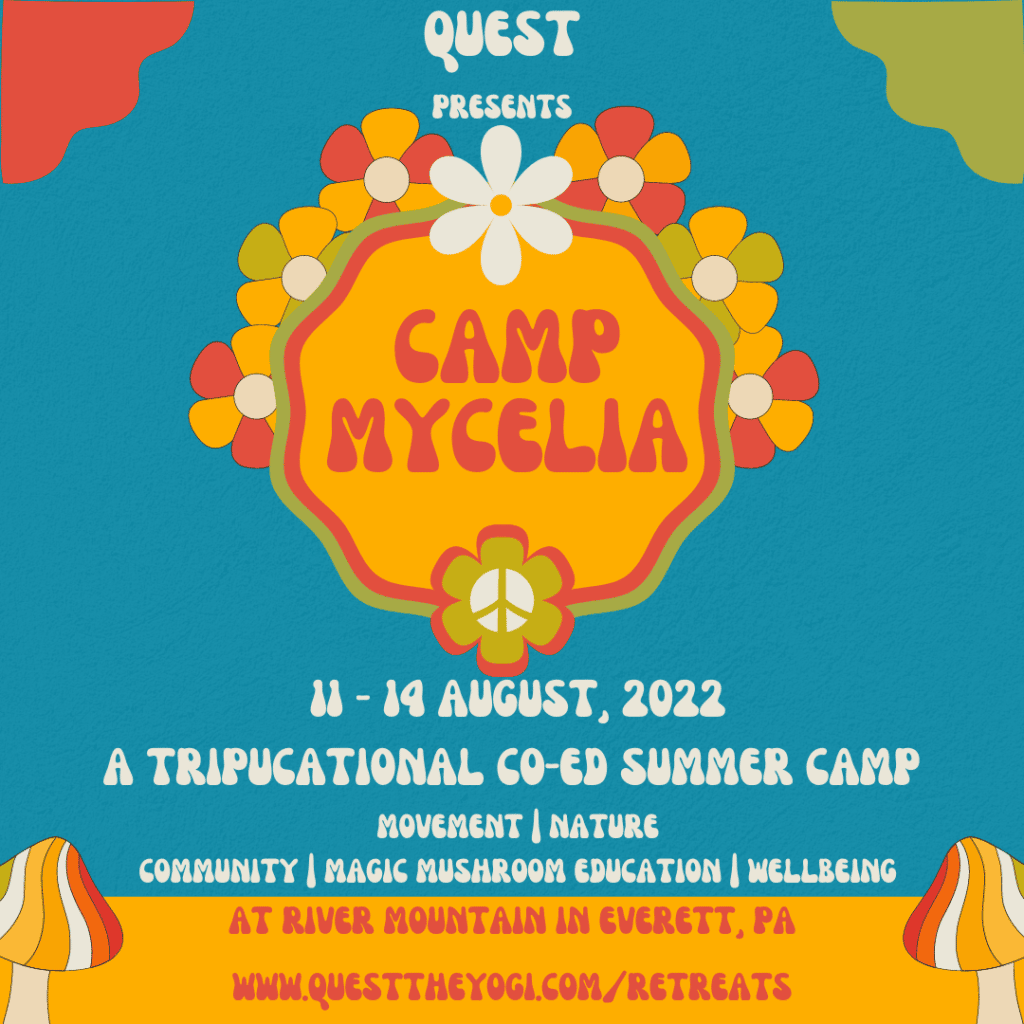 Movement, Nature, Education
Camp Mycelia:

A Tripucational Co-Ed Summer Camp
Welcome to Camp Mycelia!
With sacred mushrooms, also known as magic mushrooms (psilocybin mushrooms), on the rise, we believe that it is critical for everyone to be properly educated about these intelligent beings.
So why not join us in the mountains for a weekend of self expansion through education, fascinating conversations, nature, and wellness activities that will broaden your understanding of mushrooms? We will not be partaking in the practice of magic mushrooms, simply learning about them. The experience will be educational, fun, and full of self-care. 
If you're interested in learning more about magic mushrooms, then this is the place for you!
We're all about community. Come join us, soul family; we are waiting for you!
Join Us
Thursday, August 11 - Sunday, August 14, 2022
All-Inclusive
4-Day, 3-Night Retreat
$750/person
*Plus PA State and Local Taxes + Fees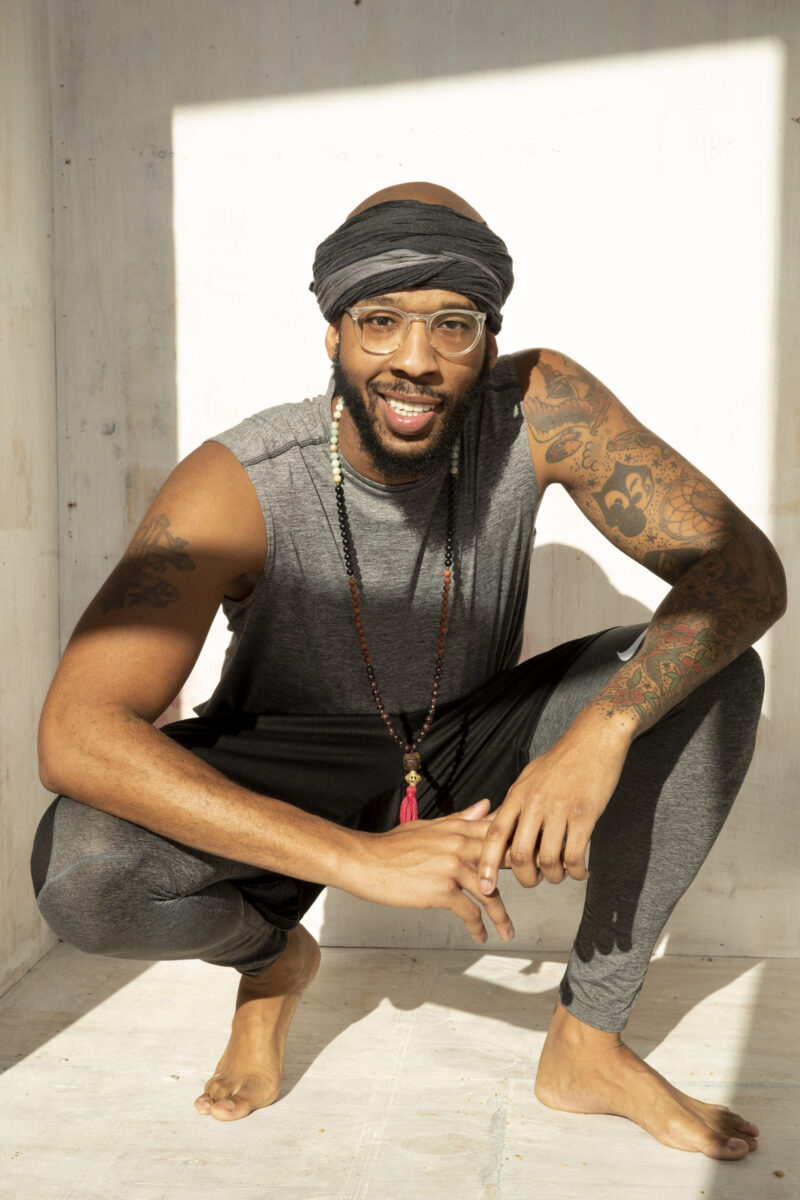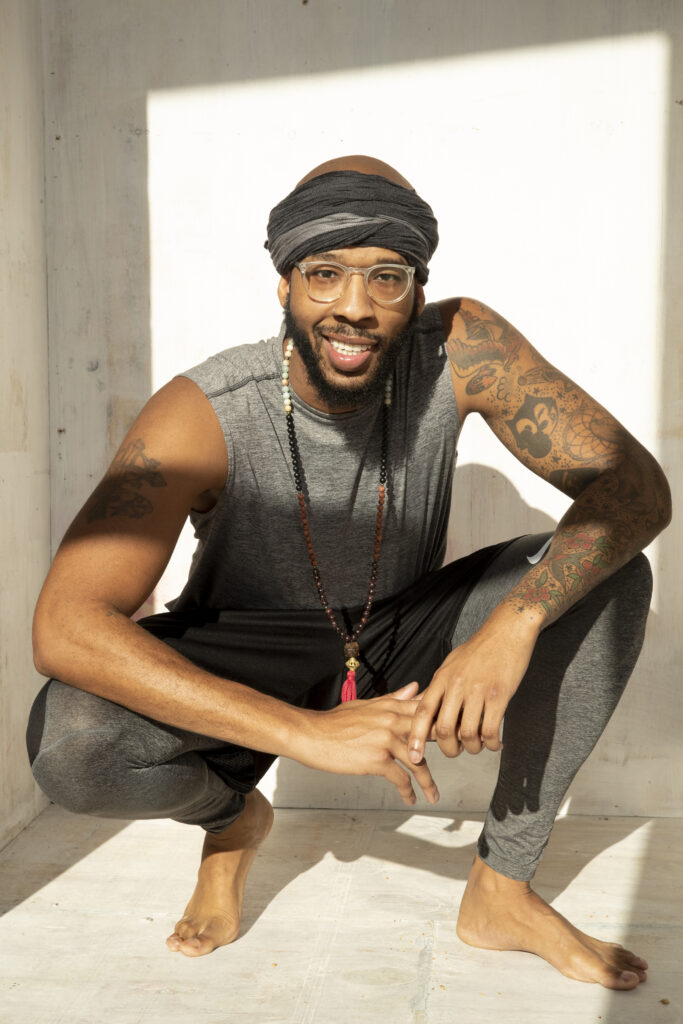 Jonathan "Quest" Brown is a 300-HR CYT, reiki master teacher, shaman, creative artist, father, plant/fungi medicine advocate, and more. The name "Quest" means the one who seeks adventure. Quest found meditation first after experiencing the unexpected death of his amazing mother. This experience led Quest to explore yoga, which then led to energy healing, and his journey continued and expanded from there. Along his journey, Quest found psychedelics and discovered the healing power in these tools when used properly and has been utilizing them ever since. Finally stepping out of the "woo woo" and psychedelic closet, Quest is on a mission to spark that light inside of people and push them into healing and loving themselves.
And to always remember that…Love is the Frequency.
Daily Yoga Sessions
Reiki & Restorative Yoga Session
Magic Mushroom Educational Sessions
Breathwork/Shamanic Journey Session
Hammock Hang + Restore
Community Meals
Sunset Happy Hours
Evening Bonfires
Stargazing
More Surprises!
Resting on 150 acres, River Mountain is bordered by Sweet Root Creek, Warrior Ridge and Tussey Mountain. River Mountain's stunning spaces are designed for reflection, mindfulness, and good vibrations on your self-care journey. Creekside yoga platforms, a restored barn turned wellness space, and the calm of nature make this the ideal destination for peace and wellness.
Located just a few hours from D.C., Baltimore, and Pittsburgh, in the mountains of Pennsylvania, River Mountain is remote yet easy to access.
Modern Design to Align with the Body's Circadian Rhythm
Standard Glamping Pod - Twin Size Bed
Located In Shared Cabin
7' x 7' Private Pod with Curtain Closure
Expansive Windows
Natural Light
Nestled in the Peace of Black Valley
Epic Mountain Views of Warrior Ridge
Bedding, Linens + Towels
Shared Bathrooms
Filtered Water
Fiber WiFi Internet

GLamping Yurt

NEar the Main Lodge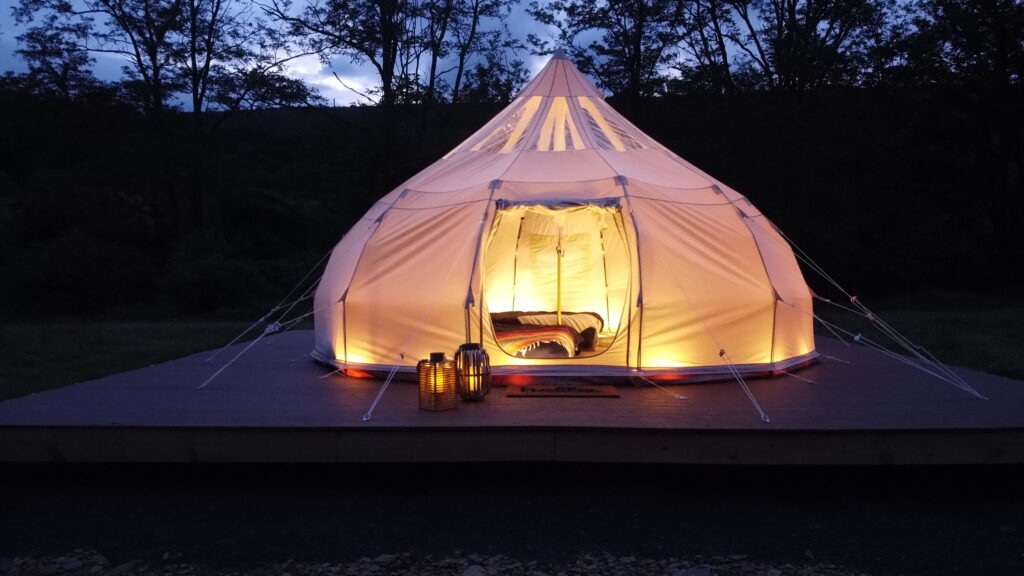 Two Queen Beds
Picturesque Views of Tussey Mountain
Exterior Door Opens to Meadow Views
Electricity + Heated
Bedding, Linens + Towels
Indoor, Private Full Bathrooms with Shower Nearby
Filtered Water Nearby
Fiber WiFi Internet
Fridge + Microwave Nearby
TENT IN THE TREES FEATURES
HERE'S THE BEAUTY OF A GORGEOUS OVERNIGHT AMONG THE TREES --
OUR TENTS IN THE TREES DO NOT HAVE ELECTRICITY OR HEAT
Two Queen Beds
Picturesque Views to Meadow + Warrior Path
Exterior Door Opens to Forest Views
NO ELECTRICITY OR HEAT
Bedding, Linens + Towels
Shared Indoor Bathrooms + Showers Nearby
Filtered Water Nearby
Fiber WiFi Internet Nearby
Fridge, Freezer + Microwave Nearby
All-Inclusive Retreat
$750/person
*Plus PA State and Local Taxes + Fees
Retreat Inclusions
All Retreat Experiences
Accommodations Thursday + Friday + Saturday Nights
Wellness Breakfast Friday + Saturday + Sunday
Farm Table Lunch Friday + Saturday
Community Dinner Thursday + Friday + Saturday
Campfire + S'mores
Daily Housekeeping
Fresh Linens, Towels, Blankets + Water
Free Parking + Fiber Internet Wi-Fi
Arrival - Thursday, August 11th from 3PM - 7PM
Departure - Sunday, Augst 14th at 11AM
25% Non-refundable deposit to reserve. Remaining balance automatically charged July 11, 2022 or 48 hours after reservation is made if booking after July 11.
For reservations or general questions
Sign Up for Our Newsletter: