Expansion Retreat for Entrepreneurs & Creatives
Blooming is our first Retreat for Creatives and Entrepreneurs (or entrepreneurs-to-be)
An invitation to enjoy a unique experience just with the arrival of the Spring Equinox, whose energy we will use with one purpose: expansion
Enjoy 4 days and 3 nights surrounded by nature in one of the Top Resorts in the heart of the Allegheny Mountains, where our intention goes beyond relaxing and entertaining. This is an opportunity to get out of your comfort zone and reconnect with the things you do or really want to do.
Blooming is designed to learn to use and integrate different self-awareness, well-being, personal growth, and mindful business tools that will help you in your personal and professional life, all of this while also having time to unwind, relax, recharge, have fun, learn new things and connect with a community who gets it!
Who is this Retreat for? This Retreat is designed for Entrepreneurs (or those who want to explore that path), and Creatives, even if you don't identify with that title, you will discover that we all have the potential to create.
You don't need to have a business or a developed project. You don't need previous knowledge about the topics that we will explore to be able to join. Only your desire, courage, and commitment.
This retreat is NOT for you if you are just looking for a vacation to relax.
All-inclusive 4-day, 3-night retreat
Thursday, March 23 - Sunday, March 26, 2023
25% deposit to reserve. Remaining balance charged February 23rd.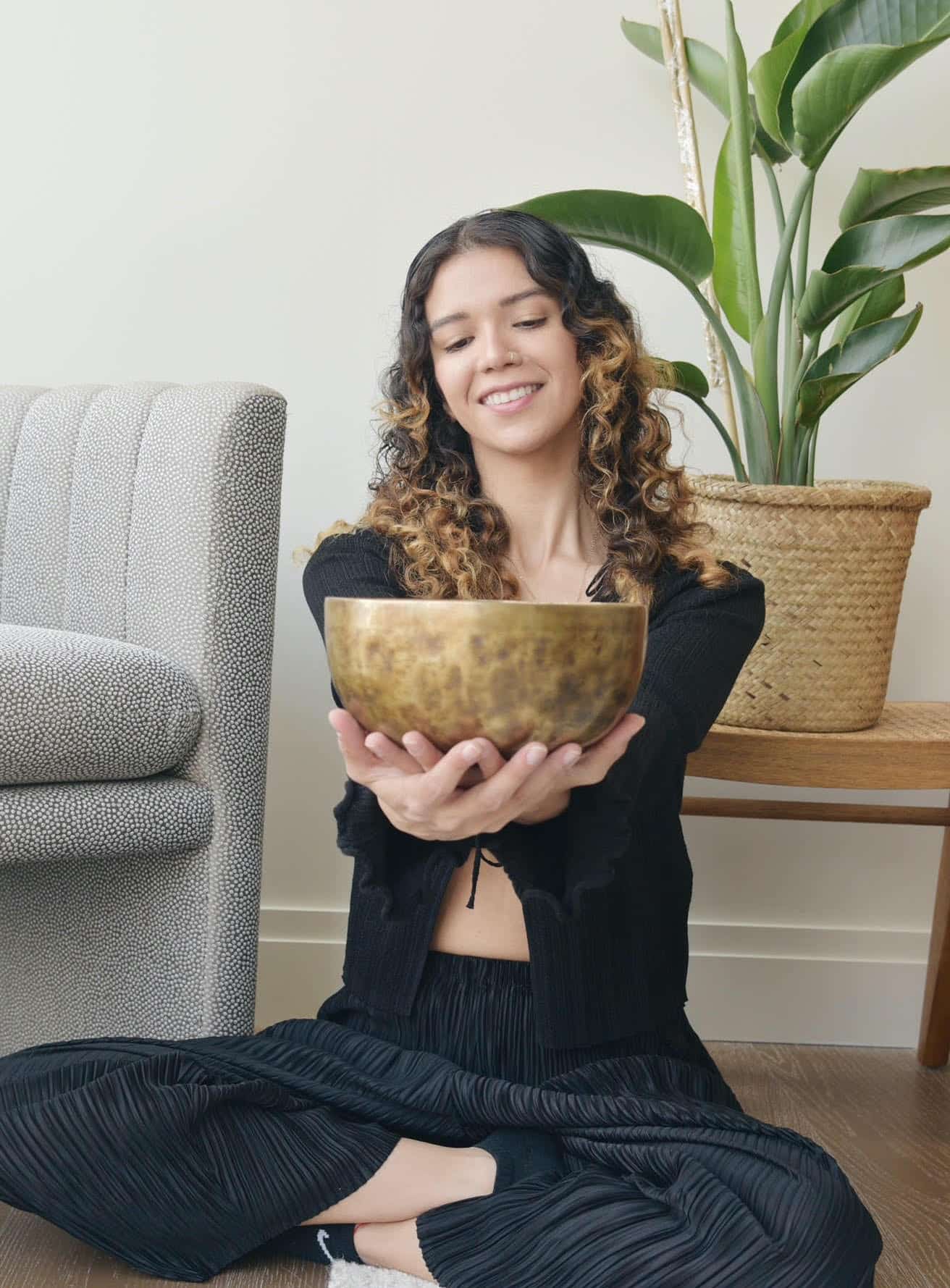 Maga Villarreal is a multidisciplinary well-being guide. She teaches Yoga, Meditation, and Sound Healing: she has been learning these practices from different teachers and schools over the world, including training in NYC, India, and Nepal.
She believes in a world where we can create businesses from a conscious perspective, honoring our purposes and values. Her teachings are focused on creative ways to incorporate these traditional practices into the modern world with an accessible approach for everyone! She is also the founder of Antevasin, a well-being platform that connects the community through bilingual events and retreats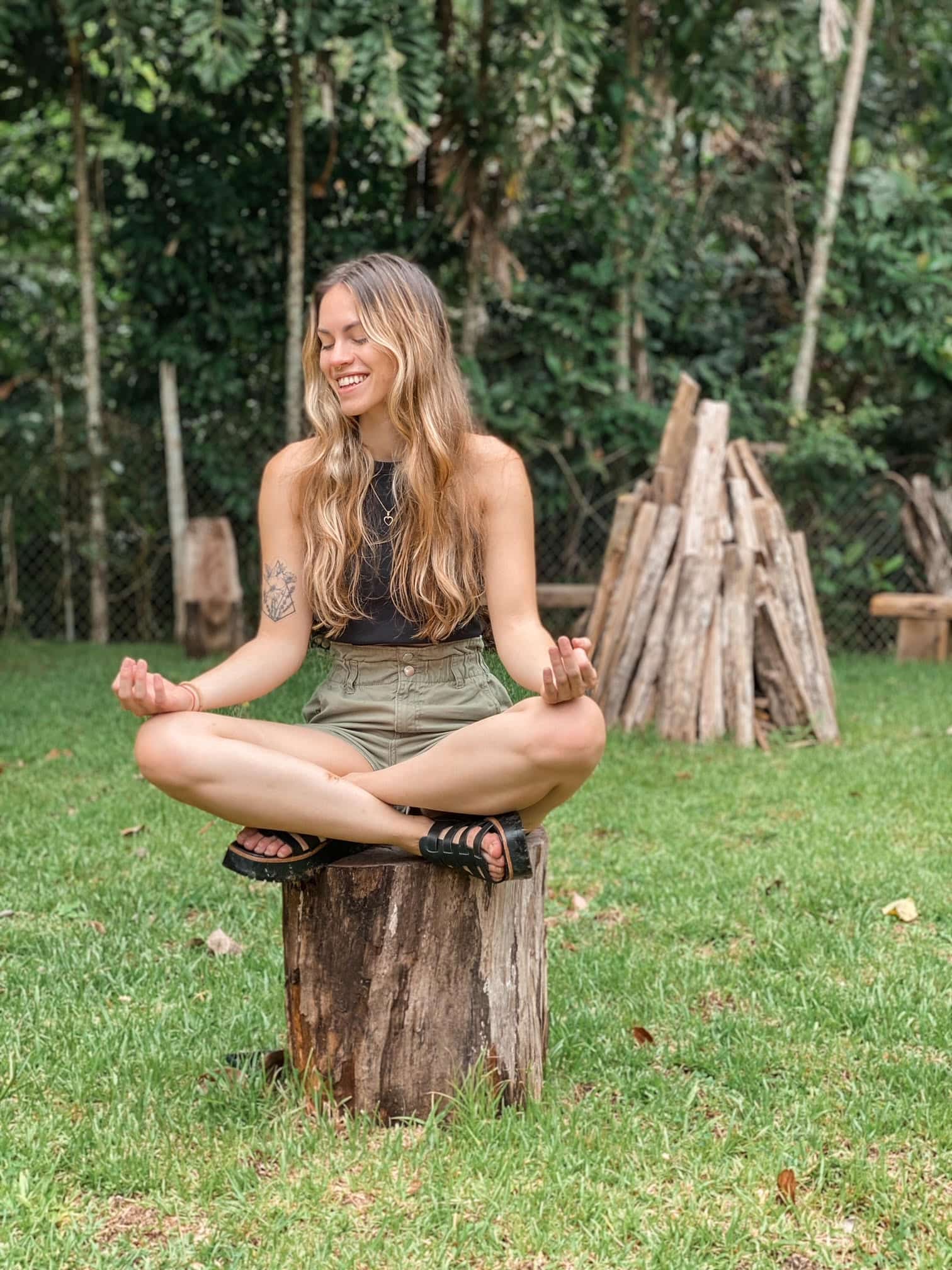 Daniela Barrios is a wellness practitioner who focuses on expanding awareness of conscious productivity & intentional living.After completing her Bachelor's Degree in Psychology, she fell in love with Positive Psychology, which is the scientific study of human flourishing, optimal living, and the search for meaning in life. The study of Positive Psychology and Positive Psychology Coaching combined with a passion and experience in Project Management is what led her to find this sweet intersection between well-being and productivity.
She works one-on-one with creative entrepreneurs to implement meaningful systems and processes for their businesses that are aligned with their unique personalities and energy styles.
Resting on 150 acres, River Mountain is bordered by Sweet Root Creek, Warrior Ridge and Tussey Mountain. River Mountain's stunning spaces are designed for reflection, mindfulness, and good vibrations on your self-care journey. Creekside yoga platforms, a restored barn turned wellness space, and the calm of nature make this the ideal destination for peace and wellness.
Located just a few hours from D.C., Baltimore, and Pittsburgh, in the mountains of Pennsylvania, River Mountain is remote yet easy to access.
Glamping Pod in Shared Cabin Features
Glamping Pod, Sleeps 1 Guest
Expansive Deck with Patio Seating
Top Pod Skylights to Fall Asleep to the Stars
Bedside Windows to Nature
Nestled Among Trees, Meadow + Creek
Mountain Views of Warrior Ridge
Expansion Retreat for Entrepreneurs & Creatives
 Standard Pod for One, $1,333/person
25% DEPOSIT TO RESERVE. REMAINING BALANCE CHARGED FEBRUARY 23RD.
March 23 - 26, 2023
Thursday - Sunday
Retreat Inclusions
All Retreat Experiences
Accommodations Thursday + Friday + Saturday Nights
Wellness Breakfast Friday + Saturday + Sunday
Farm Table Lunch Friday + Saturday
Community Dinner Thursday + Friday + Saturday
Campfire + S'mores
Daily Housekeeping
Fresh Linens, Towels, Blankets + Water
Free Parking + Fiber Internet Wi-Fi
Arrival - Thursday, March 23rd from 3PM - 7PM
Departure - Sunday, March 26th at 11AM
Retreat Policies, Payments, Deposit, and Cancellations:
DOGS ARE NOT PERMITTED ON RETREATS. This is for the safety and wellness of the dog and other guests joining the retreat.
25% non-refundable deposit to reserve. The remaining balance is automatically charged 30 days prior to the retreat start date using the initial card on file used to make the reservation and deposit. If reserving within less than 30 days of retreat start date, the remaining balance is automatically charged within 48 hours after reservation is made.
Please note that because River Mountain retreats are limited to a small number of attendees, to allow for a more personable, intimate experience, our cancellation policy is in place to help guests, hosts, and us alike work together sharing expenses that may arise from unexpected cancellations.
• All deposits are non-refundable.
• Full balance is automatically charged 30 days prior to retreat start date, unless otherwise noted.
• Cancellation requests submitted more than 30 days from retreat arrival date, non-refundable deposit due.
• Cancellation requests submitted less than 30 days from retreat arrival date, full balance is due.
• Any refunds allowed will incur a 3% processing fee.
No one books a retreat with the intention of cancelling it, but unexpected events do occur. Please know that our cancellation policy is designed to mitigate damages and costs incurred to retreat hosts and River Mountain in order to maintain the retreat experience and affordability for other retreat guests. Exceptions cannot be made for any reason, including weather, injury/illness, or personal emergencies. No refunds or credits for failure to attend or failure to complete the retreat, or for arriving late or leaving early.
For reservations or general questions
Sign Up for Our Newsletter: