Bliss:

A Yoga Retreat to reclaim your reasonless JOY.
with Azi Tavassoli and Gaia Balbi
Thursday, November 10th – Sunday, November 13th
The only ask is for YOU to be WILLING to experience your BLISS-ful SELF.
In this 4-day/3-night BLISS retreat YOU will be guided into a journey to unleash your joyful heart. Gaia and Azi will provide you with the perfect blend of yoga, meditation, wisdom, self-exploration, and soul connection to give you space to re align yourself with your true blissful nature.
Retreat within yourself with the support of the healing nature of River Mountain and the wisdom of the Yoga technology to reclaim the JOY you long to experience regardless of the challenges of life. 
All-Inclusive

3-Night Retreat

GLAMPING POD FOR ONE Total Investment $1,200

TENT IN THE TREES OR GLAMPING YURT FOR TWO Total Investment $2,175

Space is Limited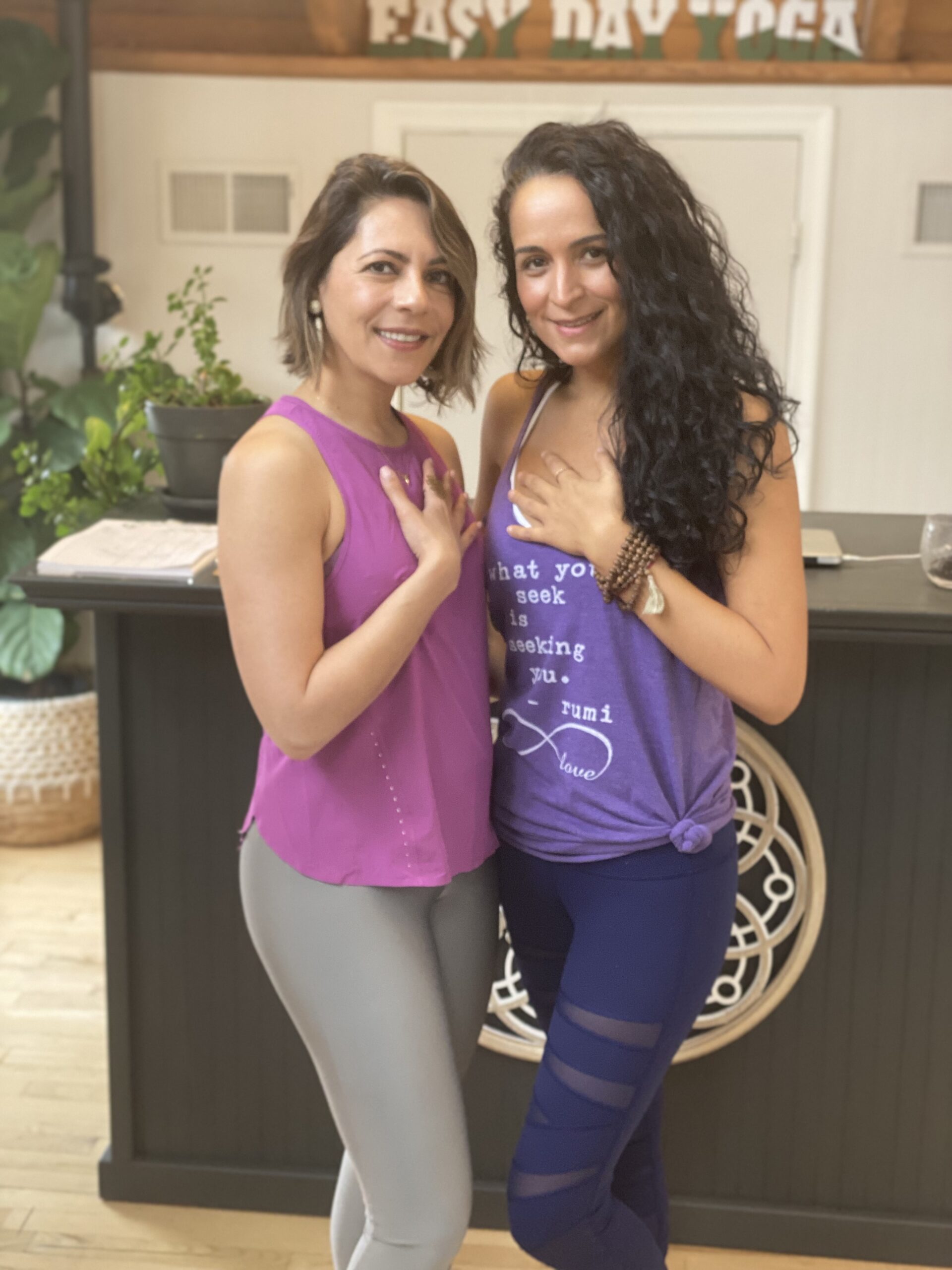 Azi Tavassoli & Gaia Balbi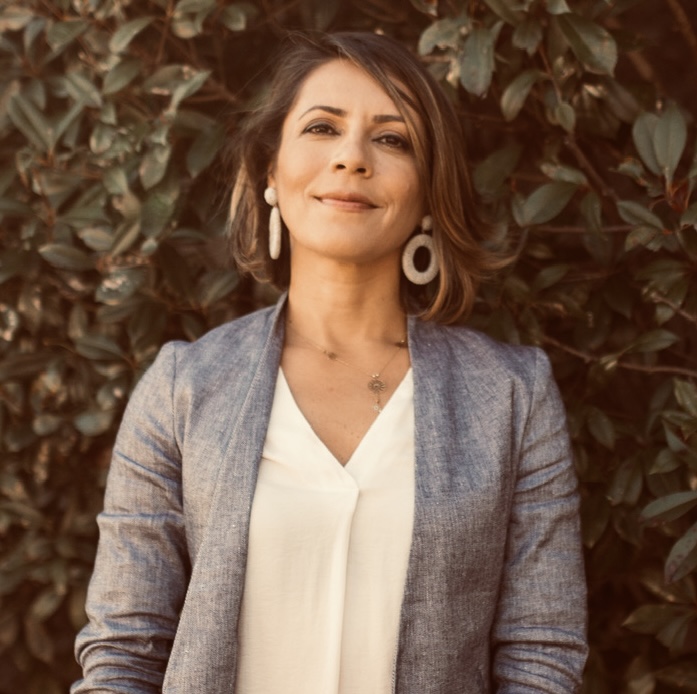 Azi Tavassoli

Founder of Easy Day Yoga
Azi's desire to help people heal and realize their self-worth is deeply rooted in her childhood. As a child, she dreamt of having a place of healing where she could host people and share her many blessings with them. Later in life, she discovered an ancient teaching which allowed her to connect with her childhood calling. Everything came to fruition after she completed a 10-day silent Vipassana meditation. She decided to leave her high stress career and to dedicate her life to the path of yoga and meditation. Azi's vision for Easy Day Yoga was drawn from her professional background in Psychology, French, and Persian literature. It's her belief that one is a yogi not just on the mat, but that mindful practice of yoga must be integrated off the mat and into our daily lives.
"Healing is not what I do,

but who I am."

-Gaia Balbi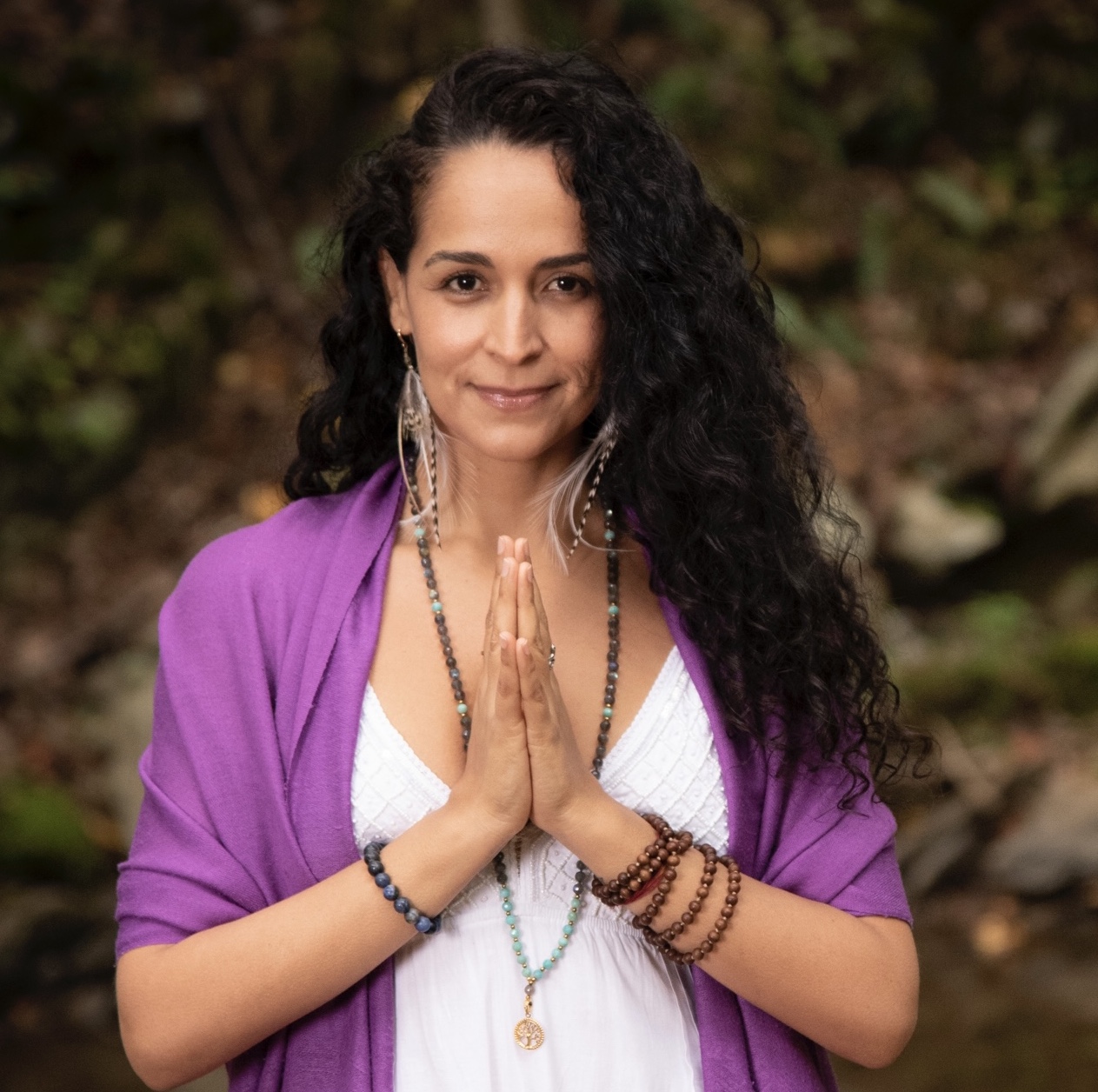 Gaia Balbi

Healer, Master Yoga and Meditation Teacher
Gaia is a Yoga Healer who shares the wisdom of the Yoga tradition with the intention to heal and awaken herself and the sincere practitioners to the truth of who we are so we can create the live we are longing to experience. She is a 500-hour certified master Yoga and meditation teacher, energy healing practitioner, End of Life Doula, regressionist, and overall Spiritual guide who believes in the importance of a wholistic approach to self-care and healing. Gaia's Yoga journey began 15 years ago practicing Bikram, Ashtanga and Baptiste Yoga. In 2012 she took her first 200 hours teacher training and from there many more trainings including Vinyasa, Bhakti flow and Yin Yoga. Her spiritual path took her to Rishikesh, India, the birth place of Yoga where she completed her advanced 300 hours teacher training and her Master certification in the Himalayan Kundalini tradition and Tantric practices where she had a true spiritual awakening. The potency of the practices of this tradition awakened a calling within her to share them beyond the mat. That is when she became an End of life Doula, an energy healer, and a regressionist. As she devotes herself to the healing path of evolution, within herself continues to grow a deeper desire to share the supreme practices of the Yoga tradition for the healing and evolution of the collective.

Yoga classes to unleash your inner bliss.
Restorative Yoga to calm and nourish the nervous system.
Group activities to discover space for rejuvenation, reflection, and connection with Mother Nature.
Experiences to cultivate the most beloved aspects of who you are, both on and off the mat.
Foster deep connection with a mindful and conscious community.
Intention setting for guidance beyond the retreat.
Inspiring wisdom to provide you with more clarity and sense of purpose.
MODerN LUXURY IN THE GREAT OUTDOORS
River Mountain was designed as a place that could accommodate every aspect of our lives. An outpost where guests could have it all - time outdoors, time with others, time solo, and some time for remote work. Inspiring accommodations, thoughtful amenities, personal comforts, and unforgettable experiences. Welcome to modern luxury in the great outdoors.
Resting on 150 acres, River Mountain is bordered by Sweet Root Creek, Warrior Ridge and Tussey Mountain. River Mountain's stunning spaces are designed for reflection, mindfulness, and good vibrations on your self-care journey. Creekside yoga platforms, a restored barn turned wellness space, and the calm of nature make this the ideal destination for peace and wellness.
Located just a few hours from D.C., Baltimore, and Pittsburgh, in the mountains of Pennsylvania, River Mountain is remote yet easy to access.
Standard Glamping Pod, Sleeps 1 Guest
Fiber WiFi Internet
Bedding, Linens + Towels
Views of Black Valley + Mountain Ridgeline
Floor to Ceiling Windows
Bedside Windows
Skylights Over Bed
2 Full Bathrooms
Mini Fridge
Microwave
Expansive Deck
Outdoor Seating + Picnic Tables
Baggage Service + Assistance to/from Cabins Available
GLAMPING YURTS NEAR THE MAIN LODGE
Two Queen Beds
Picturesque Views of Tussey Mountain
Exterior Door Opens to Meadow Views
Electricity + Heated
Bedding, Linens + Towels
Indoor, Private Full Bathrooms with Shower Nearby
Filtered Water Nearby
Fiber WiFi Internet
Fridge + Microwave Nearby
All-Inclusive

3-Night Retreat

GLAMPING POD FOR ONE Total Investment $1,200

TENT IN THE TREES OR GLAMPING YURT FOR TWO Total Investment $2,175

Space is Limited
Included in Your Retreat Package:
Morning Meditation.
Daily Yoga practice.
One Shamanic Healing Journey.
A Workshop for Mindful living.
Three amazing fresh and seasonal focused breakfasts.
Three lunches – ready to satisfy all appetites.
Three nourishing dinners shared together, prepared with respect and care.
Mindful Hikes.
Opening and closing ceremonies.
Daily Housekeeping
Fresh Linens, Towels, Blankets + Water
Free Parking + Fiber Internet Wi-Fi
Arrival - Thursday, November 10th from 3PM - 5PM
Departure - Sunday, November 13th at 11AM
25% Non-Refundable Deposit to Reserve Your Spot
Remaining balance automatically charged October 10, 2022. If the reservation is made after October 10th, the full balance will be charged within 48 hours of reservation date.
What's Not Included in Your Retreat Package:
Travel costs to the retreat.
Gratuities (for services provided if you feel they deserve it).
Your shopping and additional purchases.
Personal, medical, or trip cancellation insurance.
Personal Expenditures.
Retreat Policies, Payments, Deposit, and Cancellations:
DOGS ARE NOT PERMITTED ON RETREATS. This is for the safety and wellness of the dog and other guests joining the retreat.
25% non-refundable deposit to reserve. The remaining balance is automatically charged 30 days prior to the retreat start date using the initial card on file used to make the reservation and deposit. If reserving within less than 30 days of retreat start date, the remaining balance is automatically charged within 48 hours after reservation is made.
Please note that because River Mountain retreats are limited to a small number of attendees, to allow for a more personable, intimate experience, our cancellation policy is in place to help guests, hosts, and us alike work together sharing expenses that may arise from unexpected cancellations.
• All deposits are non-refundable.
• Full balance is automatically charged 30 days prior to retreat start date, unless otherwise noted.
• Cancellation requests submitted more than 30 days from retreat arrival date, non-refundable deposit due.
• Cancellation requests submitted less than 30 days from retreat arrival date, full balance is due.
• Any refunds allowed will incur a 3% processing fee.
No one books a retreat with the intention of cancelling it, but unexpected events do occur. Please know that our cancellation policy is designed to mitigate damages and costs incurred to retreat hosts and River Mountain in order to maintain the retreat experience and affordability for other retreat guests. Exceptions cannot be made for any reason, including weather, injury/illness, or personal emergencies. No refunds or credits for failure to attend or failure to complete the retreat, or for arriving late or leaving early.
For reservations or general questions
Sign Up for Our Newsletter: