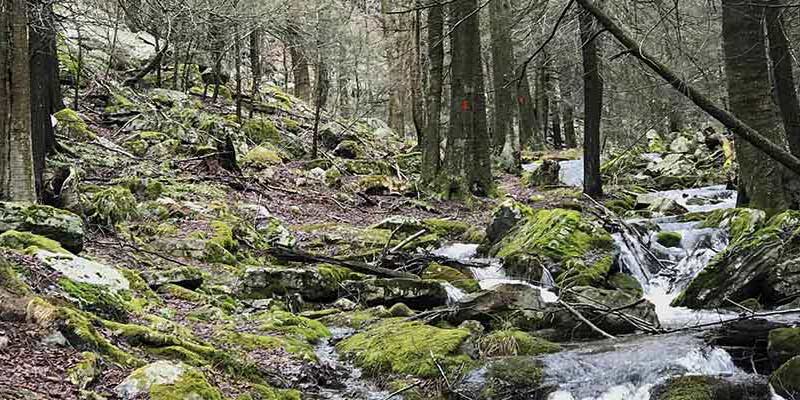 Date
Jun 19 2021
Expired!
Mid-State Trail Guided Hike
Join us for a guest favorite – our guided hike on Pennsylvania's Mid-State Trail. All are welcome to attend – from the experienced MST hiker to those looking to cover new ground on Pennsylvania's number one trail!
River Mountain is situated adjacent to Buchanan State Forest and the southernmost section of the Mid-State Trail. This section of the MST is known as the most scenic section of the trail, which spans the entire length of Pennsylvania from Maryland to all the way up to New York!
For this guided hike, we will be stopping for a picnic lunch on the trail. Guests are encouraged to order lunch in advance from our kitchen. We will have your lunch ready to go so you may take it with you on the trail.
The hike will begin just south of River Mountain, at Martin Hill just above Sweet Root Natural Area. We will cover 3.3 miles of trail, heading North through Buchanan State Forest. The latter half of the route is simply beautiful as it meanders along Sweet Root Creek and finishes at Rainsburg Gap/Hwy 326. This is a scenic hike with a manageable distance that should make for a fully enjoyable, leisurely yet active few hours on the trail. The route has a bit of elevation change, with some moderate uphills and relaxing downhills.
Scope out our route on Alltrails here: https://www.alltrails.com/explore/map/map-may-10-03-30-pm-ae0e081?u=i