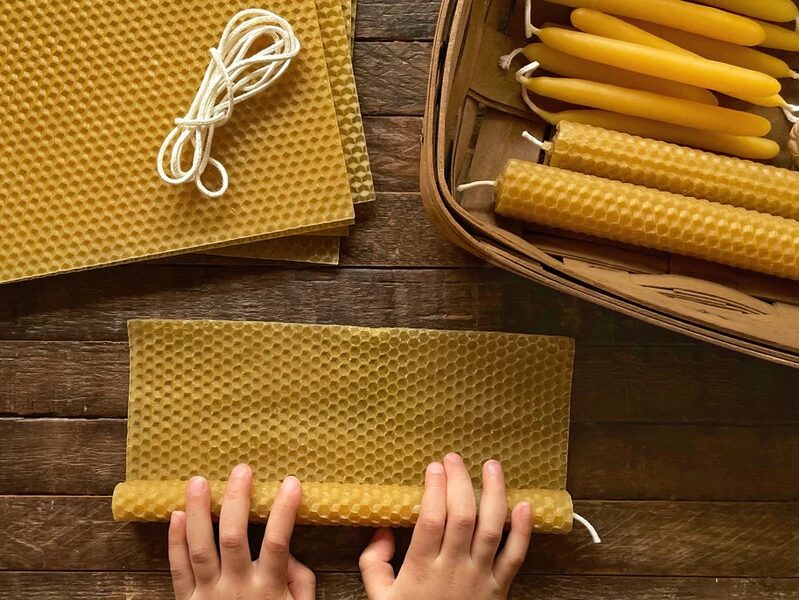 Honeycomb Candle Making Kit
BEE creative with this unique and natural experience! Our Honeycomb Candle Rolling Kit is inspired by our own bee hives and beekeeper, Darci. Enjoy an afternoon relaxing and rolling your own honeycomb candles by The Terrace of the Old Log Cabin. At the end of this rewarding afternoon, you'll have six hand-rolled honeycomb candles -- both practical and gorgeous.
Our Honeycomb Candle Rolling Kit includes sheets of pure beeswax that you will use to make your candles. These sheets are actually modeled after the hexagonal (six-sided) construction technique used naturally by bees in their hives. These sheets are called foundations and are used by beekeepers to provide for an orderly layout of the hive. This pattern maximizes the area over which the bees can build their honeycomb within the hive. What an an amazing connection to the life of bees!