Only 2 hours away from the Steel City and featuring all the outdoor activities that kids love, River Mountain is the best summer camp for active Pittsburgh kids.
Pittsburgh has a ton of great adventure opportunities for young people. From biking to hiking to rock climbing, Pittsburgh has great options for kids and parents to get outside and be active.
If your child enjoys a certain outdoor activity in Pittsburgh (or you think he or she would!), I thought it would be fun to match up four "in town activities" with our River Mountain summer camp programs. Hopefully this is a helpful resource for all the Pittsburgh parents out there.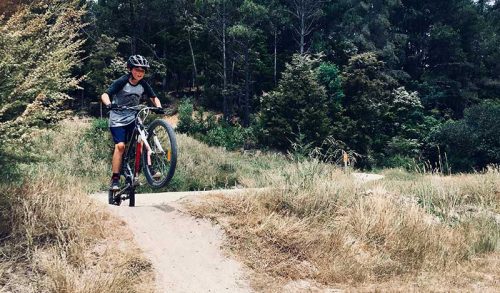 Pittsburgh -- Mountain Biking
Pittsburgh has a fantastic network of biking and mountain biking trails. A few of these include Frick Park, The Three Rivers Heritage Trail, and the Steel Valley Trail. 
Bike PGH does an awesome job providing info, resources, and maps. I found this link to particularly helpful - https://www.bikepgh.org/resources/maps-guides-more/map-routes/.
River Mountain -- Mountain Biking
At River Mountain summer camps, we have awesome mountain biking trips for all skill levels! These include trips to two parks near our retreat site.
"Designed by mountain bikers and built by the International Mountain Bicycling Association, the Allegrippis Trails at Raystown Lake is a premier single-track mountain biking trail system located in the Eastern United States."
The trail system includes 36 miles of single track trails for all skill levels from beginners to experts. One of the coolest things about Allegrippis is it also features 2 acre practice area!
Shawnee SP has 11 miles of easy and intermediate trails. This is the perfect location for younger riders looking to learn the ropes in a safe and comfortable environment.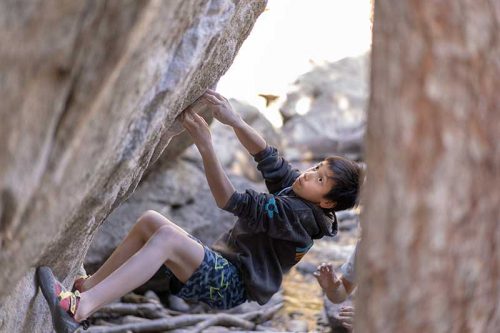 Pittsburgh -- Rock Climbing
Pittsburgh is lucky to have several premier indoor climbing facilities. These include The Climbing Wall and Ascend Climbing.
"The Climbing Wall provides great options for kids and young adults to learn climbing in a safe and supportive atmosphere."  When you check out their website, make sure you click on 'Youth' to see all of their session options for kids.
ASCEND Pittsburgh is a "bouldering-centric, indoor climbing gym with over 10,000 sq. feet of Walltopia-built climbing walls." They also have plenty of youth options as well.
River Mountain -- Rock Climbing
River Mountain has taken a unique, and you might even say historic approach, to our version of rock climbing. In our Mennonite-constructed barn, originally built 1860, we completely transformed one side of the barn into a state-of-the-art climbing wall. It's not every day you can say you went rock climbing in a barn!
In addition to our indoor climbing wall, we're lucky to have several safe and easy boulders near our retreat property that provide a fun and welcoming bouldering experience. This is a great introduction to climbing for young climbers - it's low to the ground and there's no need for ropes and other equipment.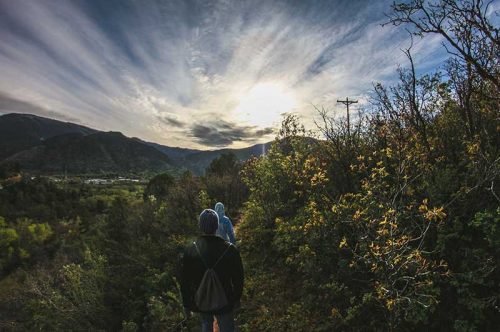 Pittsburgh -- Hiking
Pittsburgh has tons of beautiful parks and scenic areas which can all count as "hiking trails", so this one was a little tougher. I thought this article from Visit Pittsburgh does a nice job of breaking down five family friendly trails, including mileage, easy to read maps, and sightseeing info - https://www.visitpittsburgh.com/blog/5-easy-pittsburgh-area-hikes/.
River Mountain -- Hiking
Man o' man, where to start! Our hiking programming takes our young guests through and across some of the most beautiful ridges and valleys in the entire Appalachian Mountains (yes, I'm totally biased). Whether it's a day trip on the Mid State Trail (The Keystone Trail Association's 'Trail of the Year') to overnight hikes in Buchanan State Forest, our hiking and backpacking options are truly endless. If I had to pick a favorite trail, it would have to be Sweet Root Run on the east side of Tussey Mountain. Waterfalls, cool river crossings, boulder fields to climb through, and a small cave on the way out. It's a heck of a 4 hour hike that keeps kids engaged from start to finish!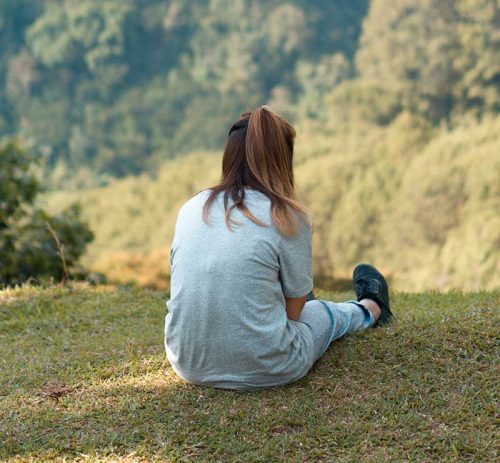 Pittsburgh -- Yoga
Yoga keeps young people active and research shows it helps young brains with increased memory and better regulation of emotions. As the popularity of children's yoga continues to explode, Pittsburgh has plenty of options for families. Several of those options are detailed in this article from Kidsburgh (warning - the article is a few years old, but I checked all the links and everything is in working order!).
River Mountain -- Yoga
Every morning at River Mountain, each cabin group begins the day with a short yoga and meditation session with their guide. It's good for young bodies to stretch after waking up, and it's good to block everything out for a few minutes and be completely 110% in the present. On some mornings, we combine this with the Japanese act of "Forest Bathing" (or as they call it 'Shinrin-yoku' or 森林浴). Sounds a little crazy, I know, but really it's just being super quiet in the woods and listening and identifying the sounds of the forest. Birds, bugs, creaking trees, the wind, whatever sound comes across our path. Quite a contrast to the constant noise of modern life, and kids LOVE it!
I thought I would end this blog with an article from Pittsburgh Parent about the Top 10 Reasons to Send Your Kid to Summer Camp. If you're on the fence about whether or not to send your child away for a week, maybe this will spur you to make the leap!
As always, if you have any questions about River Mountain and our summer camps, email or call me anytime. Happy to help.
Ryan Tyrrell - 864.363.1087- rtyrrell@rivermountain.org
Meet Becca Gurney, Founder of Design Choice, a boutique graphic design studio in Washington, DC. Becca and her team work with progressive clients to make the world a better place, by encouraging entrepreneurial endeavors, advancing social justice and women's causes, and supporting women in leadership positions. She's also the creative genius behind our print designs and an absolutely awesome human.
Read More