Local Activities, Adventures & Updates
The Mid-State Trail is Pennsylvania's Trail of the Year and is right out our backdoor in Buchanan State Forest.
Learn More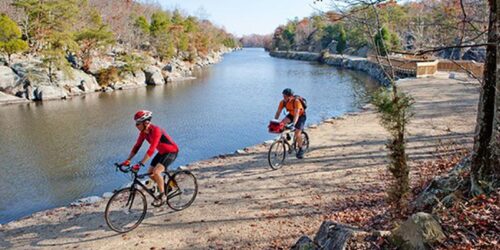 The Chesapeake and Ohio Canal Towpath (C+O Canal and GAP Trail) is a paved bike trail from DC to Pittsburgh.
Check out our favorite restaurants in Bedford, PA (about 22 miles away) and Cumberland, MD (about 20 miles away). Quick heads up, currently none offer delivery to River Mountain since we are a remote getaway.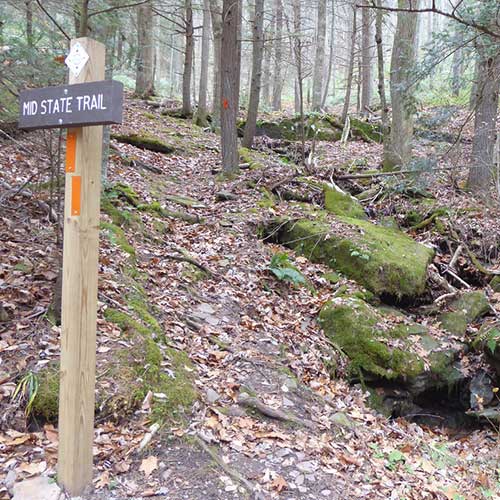 Meghan
February 1, 2021
Buchanan State Forest, adjacent to River Mountain, offers miles of hiking trails, including Pennsylvania's Mid-State Trail. Hiking here is a gorgeous slice of paradise. We've identified our favorite trails, based on scenic views, trail markings, navigability, and seasonality.
Sign Up for Our Newsletter: